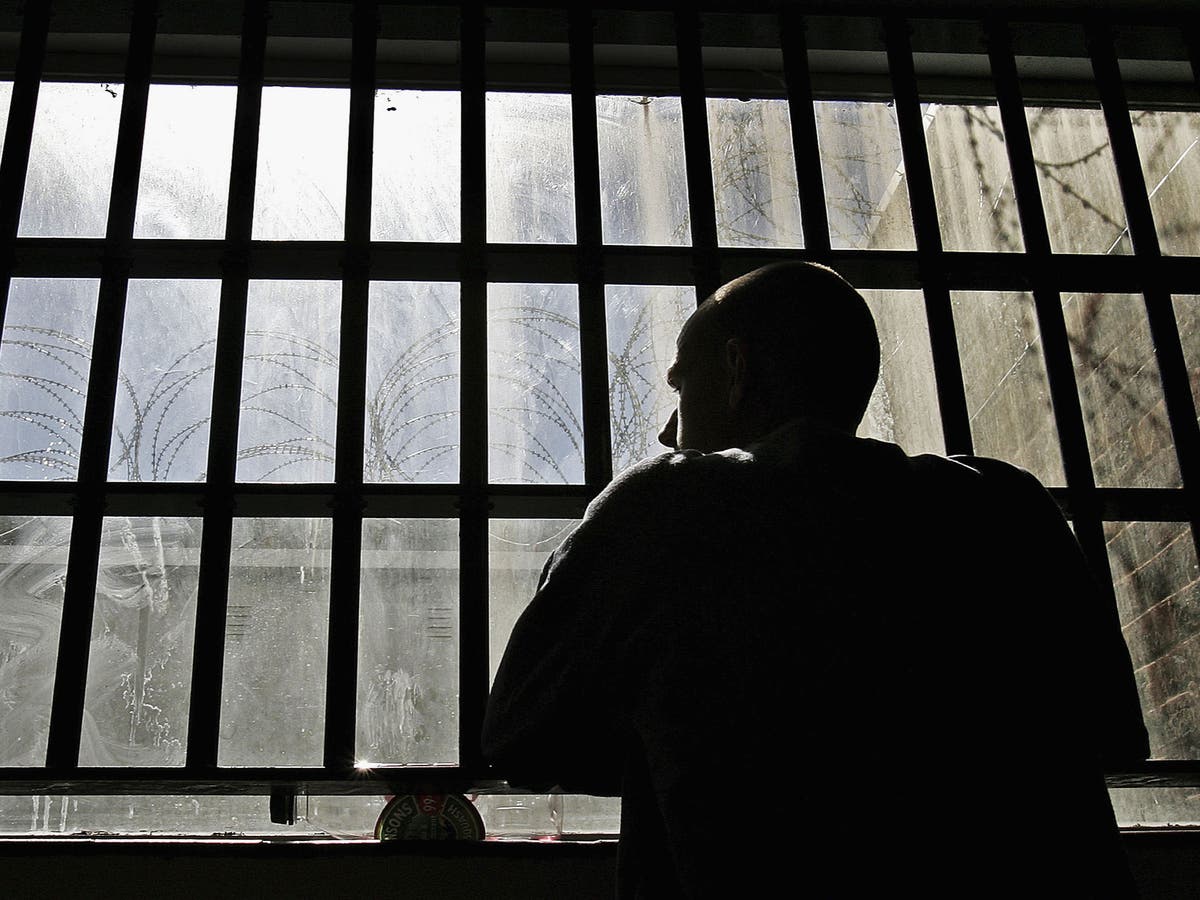 Some inmates left 'helpless and without hope' by confinement measures, report warns
Prisoners have been left feeling "helpless and without hope" by the confinement measures used to avert infection during the coronavirus pandemic, Her Majesty's Chief Inspector of Prisons has said.
While jails largely succeeded in keeping Covid outbreaks at bay, Charlie Taylor's annual report concluded, this was achieved "at significant cost" to the welfare of prisoners – most of whom have spent the pandemic locked in their cells for all but 90 minutes per day.
It found that the pandemic exacerbated "unacceptable conditions", which left some prisoners without access to a toilet or sink during the night, forced to wait to use communal facilities one at a time.
The report stated: "Prisoners waited for hours to be let out, often resorting to urinating or defecating in buckets or bags in their cells."
In his first annual report to parliament since his appointment in November, Mr Taylor warned that longstanding failures within the prison system had been "exacerbated" by the slow pace at which prisons re-established education, training and rehabilitation programmes.
As a result of being denied the opportunity to access programmes within their sentence plans, many inmates have been unable to secure parole or progress to a lower category prison, Mr Taylor said.
With most mental health services also ceasing routine assessments and interventions to focus on only urgent or acute care, just 22 per cent of prisoners surveyed by inspectors said it was easy to see mental health workers – despite a majority of prisoners reporting mental health problems.
Furthermore, the "widespread curtailment of other healthcare services" left a long backlog of cases, with waits for a GP appointment exceeding 365 days in one prison.
While self-harm among male prisoners generally fell during the pandemic, the report said, Ministry of Justice figures have shown that self-harm among female prisoners rose by eight per cent to an all-time high after the pandemic struck.
Female inmates told inspectors that a lack of face-to-face access to peer support workers and the loss of periods when they could talk to friends had "deepened their distress", with the chief inspector adding: "Women's lack of contact with the outside world had led to extreme frustration and many had not seen their children for many months, leaving them feeling lonely and anxious."
The report warned that, for many prisoners, the restrictions imposed 16 months ago have "meant living their lives in a small cell that has limited ventilation, a toilet that may or may not have a curtain in front of it, a television and a cell mate".
"In the short time that they are let out each day, prisoners need to scramble to have a shower, make a phone call and get some fresh air," Mr Taylor said, noting that the situation was even worse for those in quarantine, with some spending just 20 minutes out of their cell each day.
In one case found by inspectors, a prisoner in isolation was allowed out of his cell just once a week for a 15-minute shower.
"Many prisoners told us that they understood the reasons for the restrictions, but they felt drained, despondent, depleted, helpless and without hope," he added, quoting one inmate as saying: "It's like being in prison, while you're in prison."
UK news in pictures

Show all 50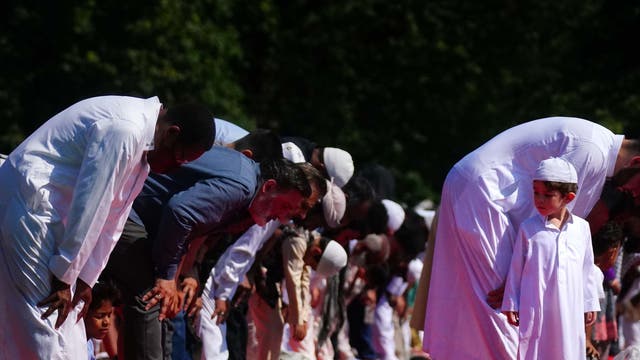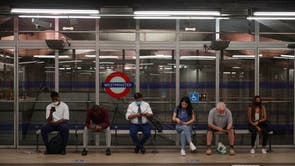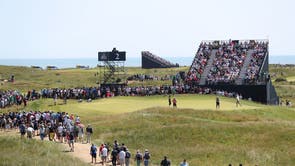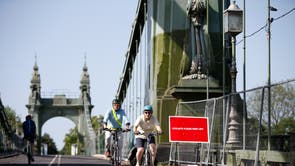 While visits have recently restarted in some facilities, many prisoners have not seen family or friends for 16 months. "This is concerning because regular contact is a critical factor in holding families together and preventing reoffending," the report said.
Even where visits have been possible, many prisoners have preferred not to be visited at all when physical contact has been forbidden, the report said, with inspectors learning of one case in which a prisoner was banned from visits for a month and sent into quarantine because his toddler sat on his lap.
Prisoners with disabilities received too little help, inspectors found, describing cases of "unacceptable treatment".
"At some prisons the very poor support for prisoners with disabilities meant some were unable to clean themselves, their cells or access showers," the report said, adding that it was "not surprising" that their survey found 32 per cent of those who said they had disabilities felt unsafe – compared with 19 per cent who said they did not have disabilities.
In contrast, Mr Taylor said that "a greater proportion of children in custody have reported that they feel cared for by staff" in the last year.
This is despite the fact that, when restrictions were introduced last March, children in custody – "without doubt one of the most vulnerable groups" in society, as inspectors pointed out – were subjected to the same regime as adults, with a big reduction in time out of cell and, with the exception of one "notable" institution, no face-to-face education.
UK Covid-19 vaccinations: Latest figures
Meanwhile, the slow pace at which prisons moved to re-establish education, training and rehabilitation programmes has "exacerbated" longstanding failures in rehabilitating prisoners and giving them purposeful activity, the chief inspector warned.
Mr Taylor wrote: "The lack of access to offender management programmes, education, resettlement planning and family visits means that in the last year, many prisoners have been released without some of the core building blocks that will help them to lead successful, crime-free lives.
"This may increase the risk that more will continue to offend."
In March, research at University College London suggested that even despite the severe restrictions imposed upon inmates, the coronavirus death rate remained three times higher in prisons than among the general population.
However the team's findings were contested by the Ministry of Justice as failing to take into account the "tens of thousands of additional offenders who move in and out of prisons every year", and the relatively poorer health of prisoners.
According to the most recent Prison Service statistics, 16,933 prisoners or children in custody have tested positive for for the virus since the start of the pandemic, across 127 establishments in England and Wales. As of 25 June, the prison population sat at 78,300.
Some 149 prisoners died within 28 days of a positive Covid test between June and last March, the figures show.
While suggesting that HM Prison Service and government ministers "should be commended for their initial swift action in preventing the sorts of outbreaks that we have seen" elsewhere, Mr Taylor warned against taking a positive view of other unintended outcomes of the measures imposed in the past 16 months.
He said: "Violence, for instance, may have been suppressed by locking people up for almost all of the day, but its underlying causes have not gone away, and continuing severe lock-up cannot be the answer in a post-Covid world."
In response to the report, prisons minister Alex Chalk said rehabilitation and education work is "ramping back up", adding: "It is absolutely right that we continue to look at what lessons can be learned from the pandemic and we will carefully consider all the chief inspector's findings."
Attacking the government after the report's release, Labour's shadow justice secretary David Lammy said: "Ministers urgently need to get a handle on our prisons so that prisoners can rehabilitate. Until the government fixes the dangerous and inhumane conditions in our prisons, the endless cycle of re-offense will continue."