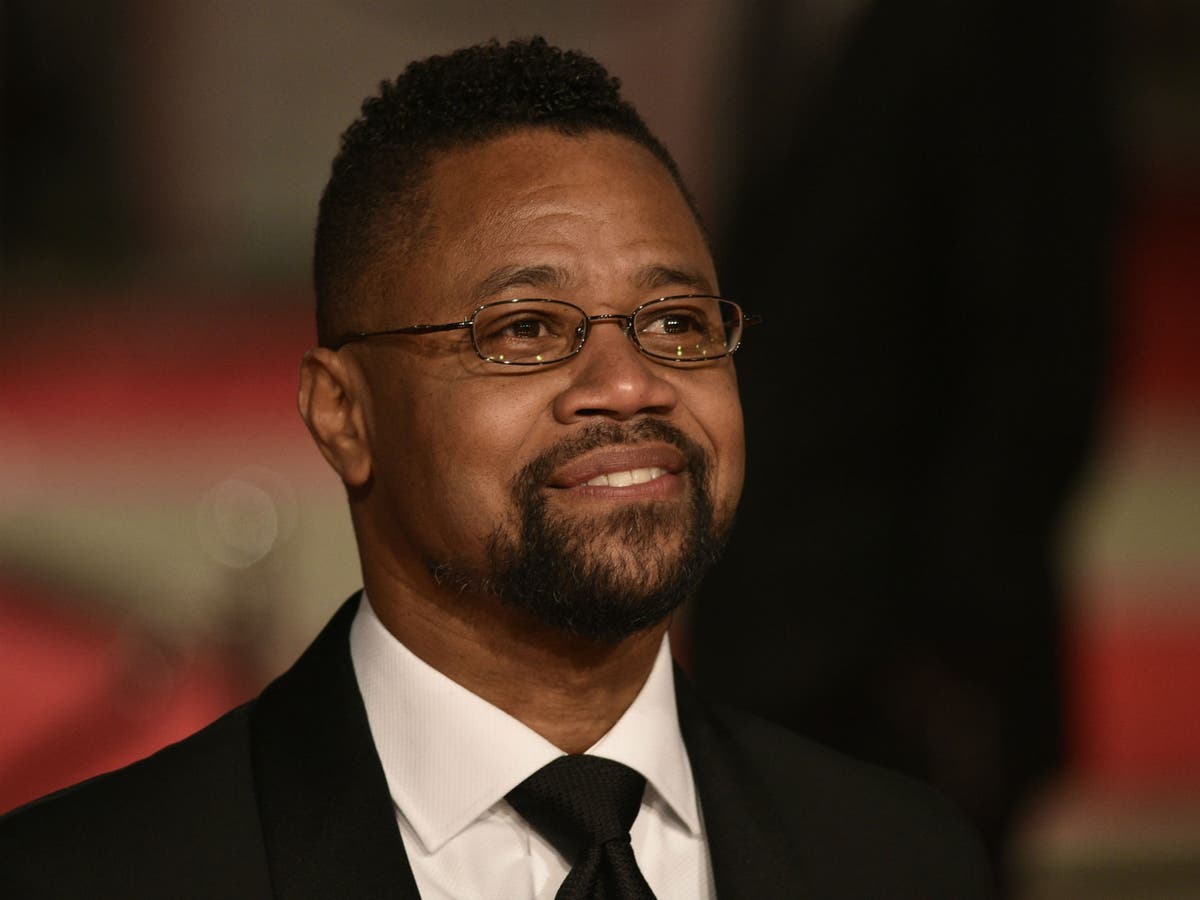 Cuba Gooding Jr 'completely failed to engage with this case', according to the judge
Hollywood actor Cuba Gooding Jr has been found liable in a civil lawsuit filed by a woman who alleged the actor raped her twice in a hotel room in 2013.
US district judge Paul Crotty said the 53-year-old actor failed to respond to the accusation in court and passed a default judgement on his liability to the plaintiff, identified under the pseudonym Jane Doe, reported news agency Reuters.
"Defendant has completely failed to engage with this case," said Mr Crotty. This made his default 'willful'," the judge said.
The Boyz n the Hood actor will have a chance to argue that the plaintiff deserves less than the $6 million (£4.3) she sought in her complaint last year. This includes money for punitive damages, pain and suffering.
The judge has given Gooding until 7 September to address the case.
"Mr Gooding failed to respond to the serious allegations made by our client," Gloria Allred, the plaintiff's lawyer, said in a statement quoted by Reuters. "We look forward to the [damages] hearing."
The woman alleged she was approached by Gooding at a Greenwich Village restaurant and was invited to join him and his entourage at the nearby Mercer hotel in New York's SoHo neighbourhood for drinks.
Once at the hotel, the woman alleged Gooding motioned for her to get into an elevator to go up to his room, where he said he needed to change his clothes.
Inside the room, Gooding allegedly raped the woman twice. At the time, Mark Jay Heller, Gooding's attorney, said the allegations were false.
"The allegations are false. It's an event that took place seven years ago. No complaint was ever lodged. We believe the allegations and the complaint will be dismissed," Heller said.
Gooding, 53, won the Best Supporting Actor Oscar in 1997 for the film Jerry Maguire. He is known for roles in movies including A Few Good Men and The Butler and in the television miniseries American Crime Story: The People v OJ Simpson.
In 2019, the actor pleaded not guilty in New York to charges of groping three different women.
The Independent has reached out to Gooding for a comment.