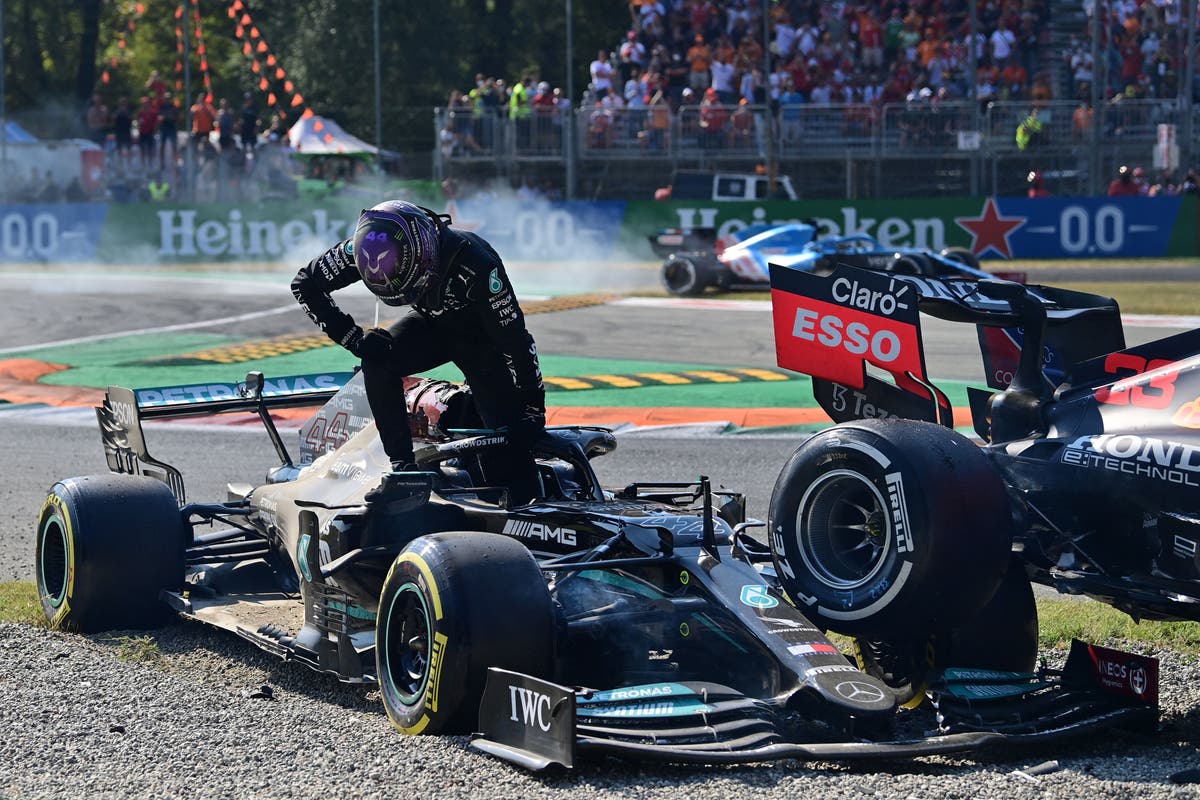 Helmut Marko had accused Hamilton of putting on a 'show' after the Monza crash
Lewis Hamilton has hit back at Red Bull chief Helmut Marko who said he was 'putting on a show' after his crash with Max Verstappen at the Italian Grand Prix.
La paire collided for a second time this season with the Dutchman's wheel landing on the roof of Hamilton's car. The British star thanked god for the car's halo that saved his life and complained of neck pain following the incident.
And now Hamilton has responded to Marko's comments, en disant: "I definitely felt a bit of pain, je pense, after the race. Then I said I would get it checked out and I worked with Angela [Cullen, Hamilton's physiotherapist and assistant] straight after the race and during the flight, had check-ups the next day and then we just worked on it through the week with acupuncture and everything.
"I didn't say I was dying. Bien sûr, aware of the fact that in just a millisecond, tout peut arriver. And so I did feel grateful. It was difficult. It was intense. I was going through a lot of different emotions, didn't always handle it the best.
"And that's to be expected. There's a lot of pressure from you working in a big team. There's a lot of self-expectation and pressure because the desire to win is huge."
The Russian Grand Prix on Sunday poses a lot of opportunity for Hamilton as Verstappen, who is five points ahead of his rival in the title race, has a three-place grid penalty due to his involvement in their crash at Monza.
This means Hamilton has the potential to leapfrog the Dutchman in the standings and when asked if he still has neck pain heading into the race, il a dit: "Non, fortunately not.
"I was really lucky I had Angela with me all week. She was meant to go home but she stayed with me all week. Lots of good positive treatments, lots of yoga and managed to get back in the gym and feeling good, so very fortunate."