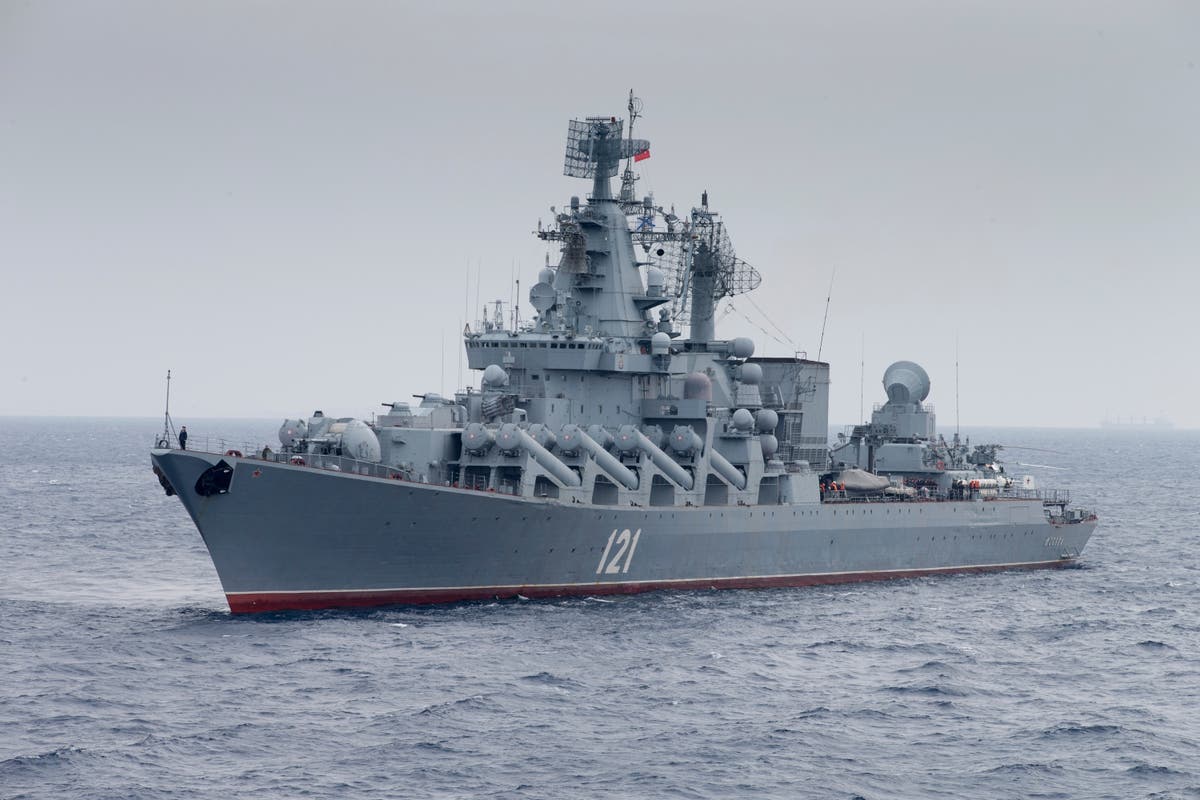 Russia invades Ukraine – live updates
UN humanitarians help first evacuees from Mariupol steel works
The United Nations and Red Cross have launched a third operation to rescue civilians from the Ukrainian port city of Mariupol and the Azovstal steel plant, where scores of people remain trapped, many of them sick or wounded.
UN Secretary-General Antonio Guterres has told the UN Security Council about the fresh effort, after nearly 500 civilians were helped to flee during two operations in the past week.
Meanwhile, the Russian defence ministry said its forces in the Baltic fleet have practised a nuclear-capable missile strike successfully, along with short-range ballistic Iskander operational and tactical missile complexes in the western enclave of Kaliningrad region.
"As part of the combat training of the Baltic Fleet's forces in the Kaliningrad region, a simulated missile strike exercise was carried out with the Iskander operational and tactical missile complexes," the ministry said in a statement.
The renewed military drill comes as Russia's invasion of Ukraine marked its 70th day, and also days away from the nation's widely celebrated victory day, when it marks its victory over Nazi Germany in World War II.
1651809866
Russia annoyed by UK, Ukraine's proximity – Zelensky
Russia has been annoyed by the proximity of Ukraine and Britain, Volodymyr Zelensky said on Thursday late night, referring to the bilateral ties which have been on display strongly since the invasion began.
"The day before yesterday – on the day when you, Boris, addressed our parliament, the Russian army launched 15 missile strikes at Ukraine. And this can be called a certain "Russian compliment" to your brilliant speech and our fruitful interstate cooperation. Because yesterday there were only 7 such strikes," Mr Zelensky said while addressing the Brave Ukraine Charity event.
"Obviously, Russia is annoyed by our proximity – Ukraine and Britain. So this means that we are really strong in defending freedom in Europe," the Ukrainian leader said.
Arpan Rai
6 May 2022 05:04
1651807951
US intelligence 'helped Ukraine locate and sink' Russian flagship in Black sea
Ukraine was assisted by the US intelligence in locating and taking down Russia's flagship in the Black Sea last month, serving a major blow to Moscow, according to reports.
The flagship was struck by two cruise missiles within minutes and sank while being towed to the port, confirming a major victory for Ukraine.
According to the reports, officials in Washington helped identify it as Moskva and helped confirm it location, allowing Ukraine to target and take down the massive ship.
However, the US officials have claimed that Washington had no advance warning that Ukraine was going to target the Moskva, and "was not involved in the decision to strike".
Read the full report here: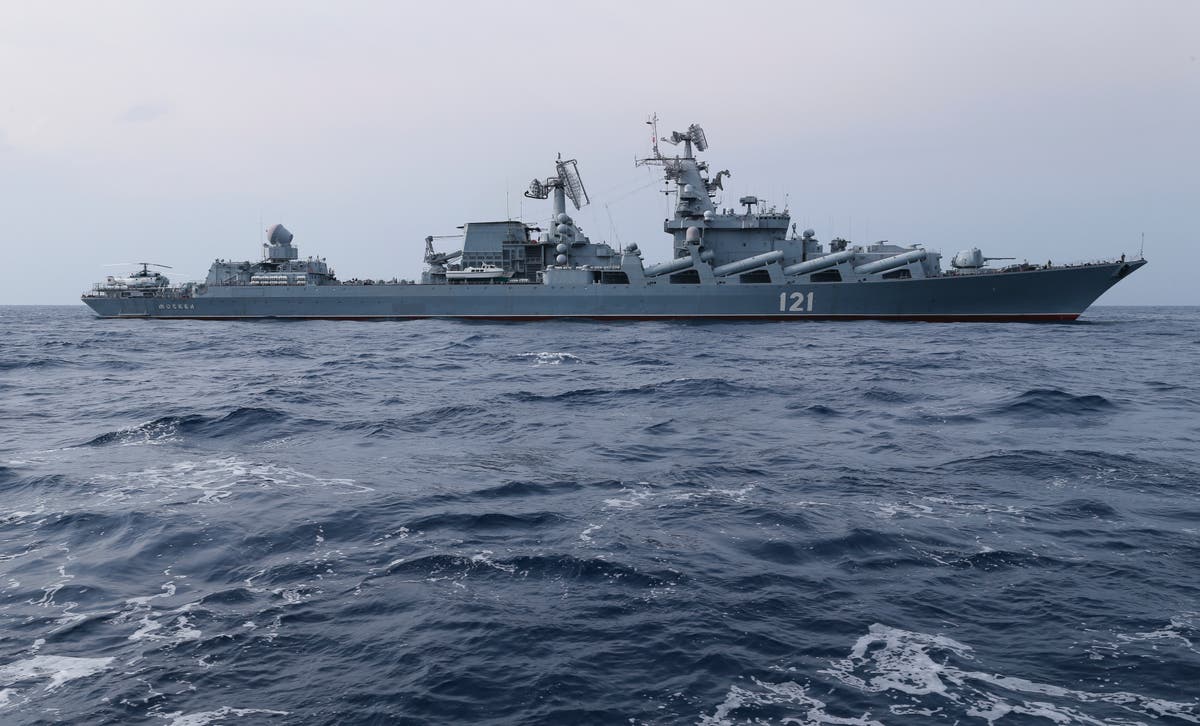 Sinking of flagship was major embarrassment to Moscow
Arpan Rai
6 May 2022 04:32
1651806653
George W Bush speaks to Zelensky: 'You inspire Americans'
Former US president George W Bush spoke to the Ukrainian wartime president and lauded his courage for the besieged country's success.
"Your courage is very important for further success. If you continue to do what you do, you will always have our support if you continue to fight as you do now," Mr Bush said, talking to Mr Zelensky on a video conference.
He added: "Your country has been invaded by forces that want to kill innocent people. And the fact that you stand firm inspires Americans."
Mr Zelensky told the former US president that he feels both the countries share common values.
"Americans are sincere, open-minded people, and I feel it. We have common values. I feel that it is from the heart," the Ukrainian leader said on the video call.
The two leaders also spoke of 9/11 terrorist attack in the US, following which Mr Zelensky underlined how many Ukrainians "sympathised with the American people and shared the pain of relatives and friends of the victims of the terrorist act."
Arpan Rai
6 May 2022 04:10
1651804227
Putin 'apologises to Israel' after minister claimed Hitler was Jewish
Naftali Bennett said on Thursday he had accepted the apology during a call with Mr Putin and thanked him for "clarifying his regard for the Jewish people and the memory of the Holocaust".
Sergei Lavrov made the remarks in an interview on the Italian TV programme Zona Bianca on Sunday in an attempt to justify Russia's portrayal of Ukraine as "Nazi."
Read Emily Atkinson's full report here: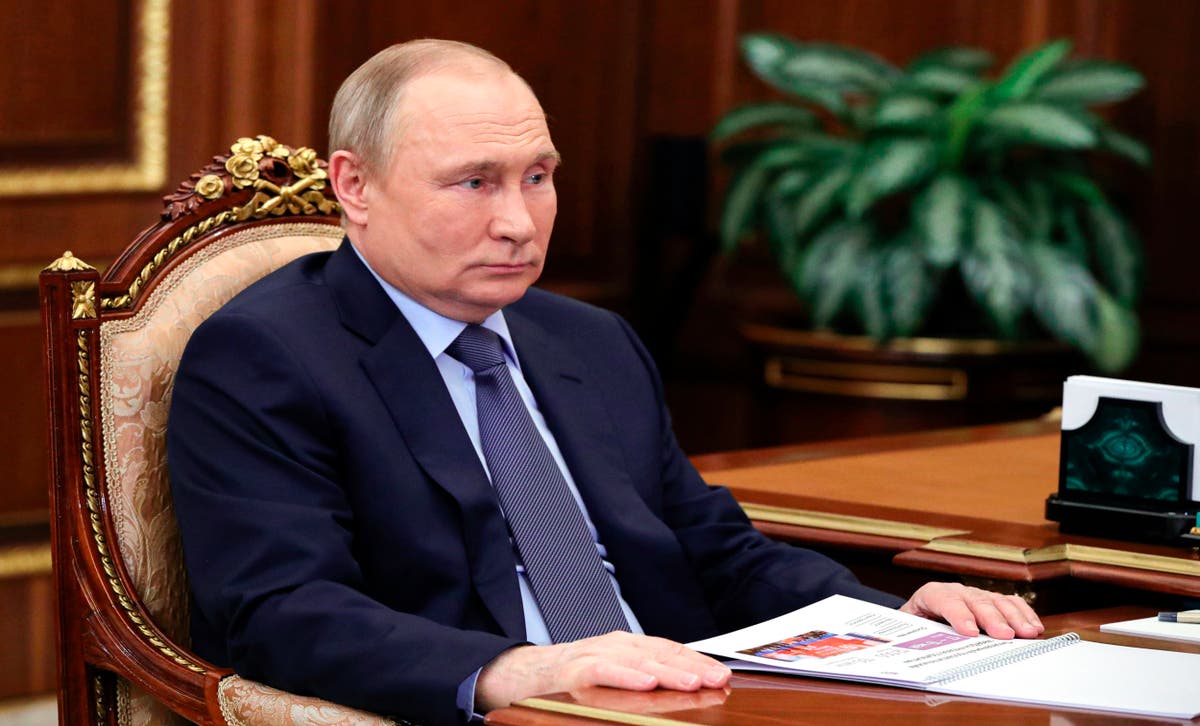 Israeli PM said he accepted apology on behalf of Russian foreign minister Sergei Lavrov
Emily Atkinson
6 May 2022 03:30
1651800627
UK to revoke Moscow Stock Exchange's recognised status
Emily Atkinson
6 May 2022 02:30
1651797027
Opinion: By hyping up the Russia threat, the west helped ignite this war
It turns out that Russia had a far more realistic idea of its own strength, or lack of it, than the west allowed, writes Mary Dejevsky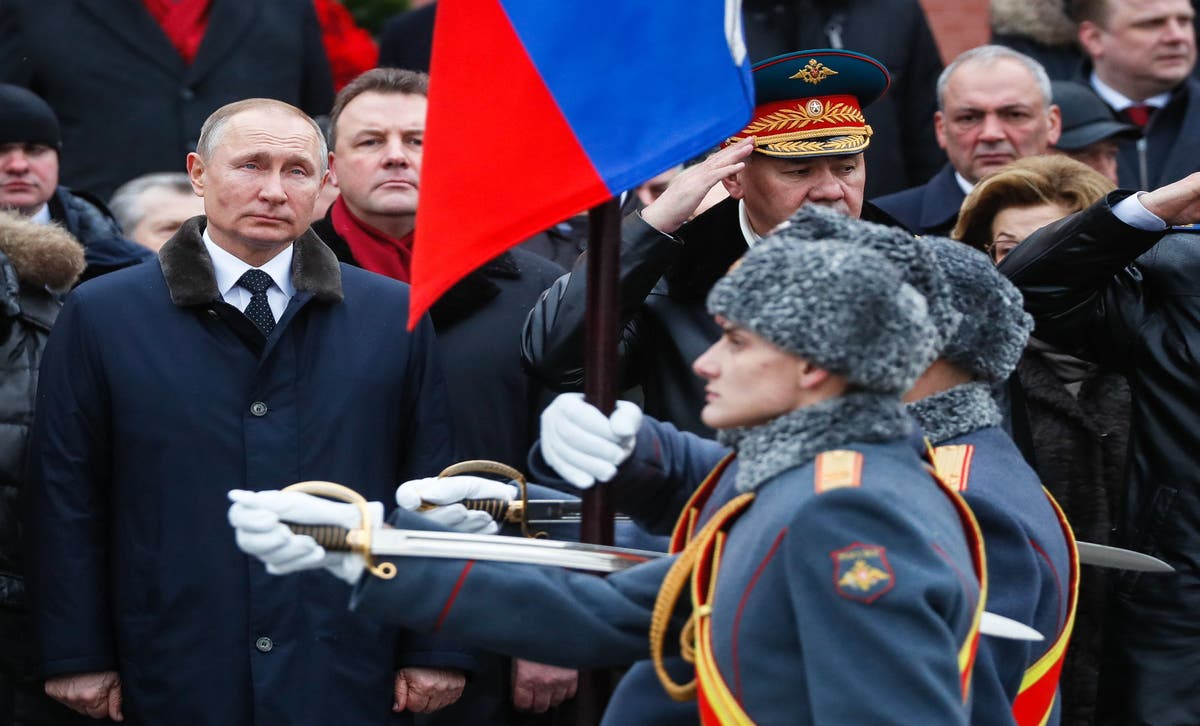 It turns out that Russia had a far more realistic idea of its own strength, or lack of it, than the west allowed, writes Mary Dejevsky
Emily Atkinson
6 May 2022 01:30
1651793427
US and Germany agree to not acknowledge Russian territorial gains
German chancellor Olaf Scholz and US president Joe Biden agreed in a call today they would not recognize any Russian territorial gains in Ukraine, a German government spokesperson said in a statement.
The two leaders also denounced "recent comments of the Russian leadership seeking to discredit the democratically legitimized Ukrainian leadership," the spokesperson said.
"They agreed that Ukraine needed to be further substantially and continuously supported in the practice of its legitimate right to self defence," they added.
Emily Atkinson
6 May 2022 00:30
1651789720
White House welcomes Finland and Sweden's deliberations on Nato
The White House has welcomed deliberations by Finland and Sweden on potentially joining Nato in response to the war in Ukraine.
"We obviously strongly support Nato's open-door policy and the right of each country to decide its own future foreign policy and security arrangements," press secretary Jen Psaki told reporters.
"And we are confident we'll be able to work with them to address any concerns either country may have, but those are ongoing discussions."
Emily Atkinson
5 May 2022 23:28
1651787183
Watch: Explosions seen at Mariupol steel plant as mayor says 'heavy fighting' taking place in the city
Explosions seen at Mariupol steel plant as mayor says 'heavy fighting' taking place in the city
Emily Atkinson
5 May 2022 22:46
1651786257
Zelensky says Mariupol evacuation continued on Thursday
Ukrainian president Volodymyr Zelensky said the evacuation of civilians from the besieged port city of Mariupol had continued on Thursday but did not say how many people had managed to leave.
In a video address, Zelensky also said Russian forces were still storming and shelling the city's Azovstal plant, where civilians and military forces are sheltering.
Emily Atkinson
5 May 2022 22:30