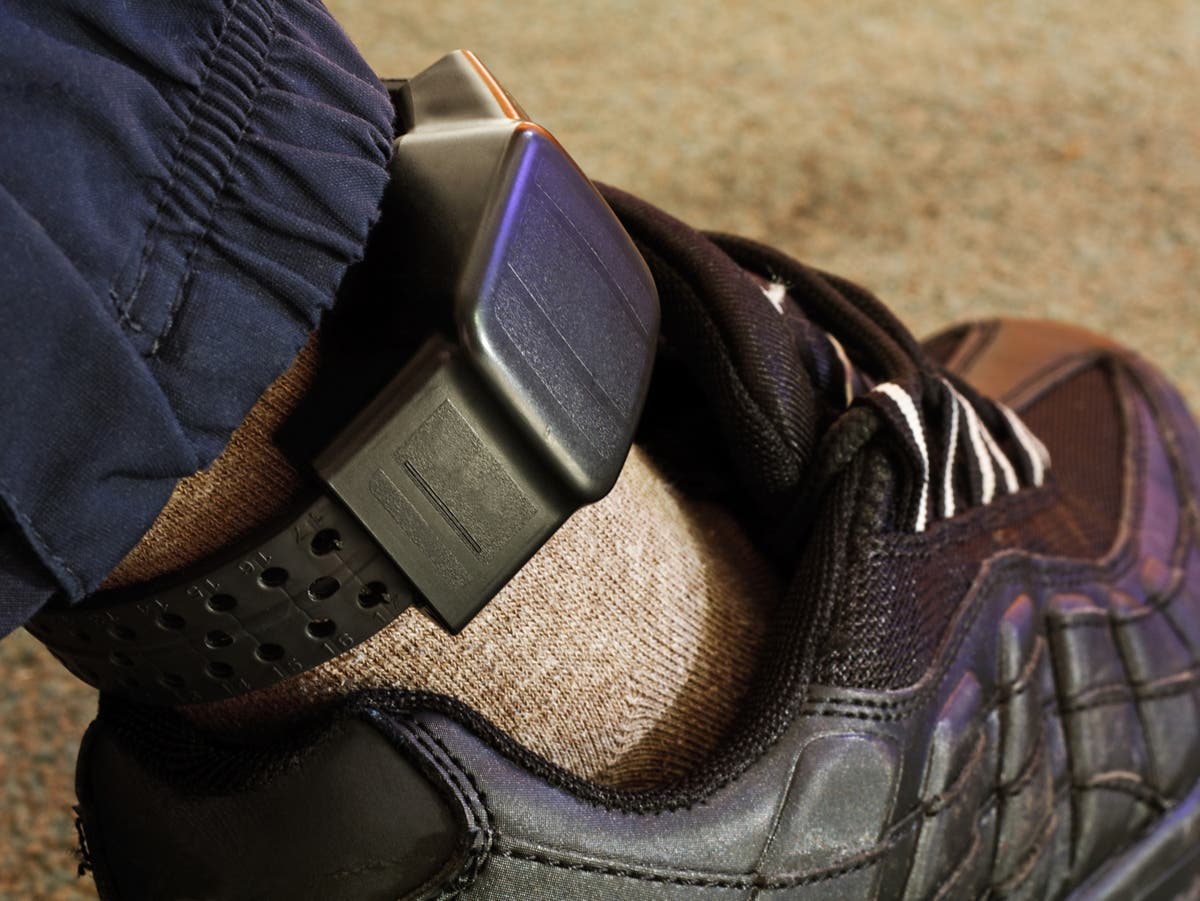 Prison-leavers with history of crime while drunk to be made to wear sobriety-testing devices
Dominic Raab is set to announce a dramatic escalation in the use of GPS tags to track ex-offenders, with tens of thousands more people being fitted with devices on leaving prison over the next three years.
In his first speech as justice secretary to the Conservative conference in Manchester, Mr Raab will set out plans to spend £183m to increase the use of satellite location devices to track the movement of released offenders around the clock, with the number tagged at any one time rising from 13,500 this year to about 25,000 by 2025.
And he will announce a £90m plan to increase to 8 million hours a year the community work carried out by offenders in what Boris Johnson has referred to as "fluorescent-jacketed chain gangs".
GPS tags, which have been deployed since 2019 to monitor compliance with licence conditions and court requirements, are also used by the Home Office to monitor foreign national offenders awaiting deportation. Alcohol-monitoring tags, which measure alcohol levels in sweat, have been ordered for at least 1,500 offenders serving community sentences since they were first rolled out last October.
Mr Raab will say that both are being dramatically stepped up over the next three years, with an extra 10,000 thieves and burglars GPS-tagged and 12,000 prison-leavers with a history of committing crimes while drunk being required to wear sobriety tags for 12 months each.
UK news in pictures

Show all 50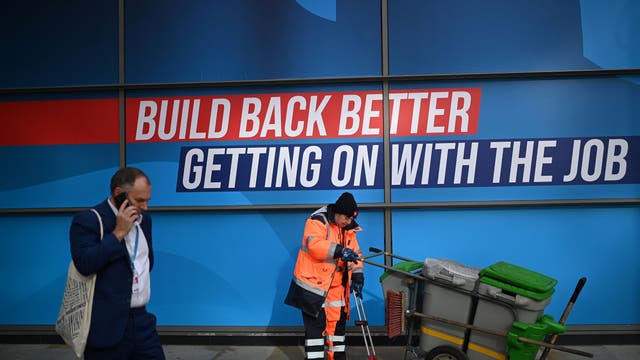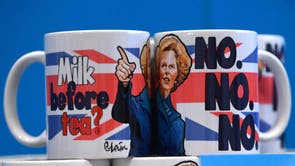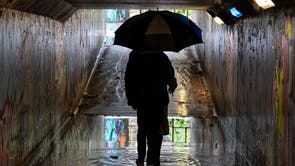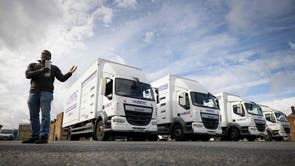 More than 3,500 high-risk domestic abusers will have their location monitored to protect victims and children from further trauma. And the tags could also help the Probation Service discover relationships that offenders are keeping secret so they can alert new partners.
Mr Raab will say: "This major increase in high-tech GPS tagging will see us leading the world in using technology to fight crime and keep victims safe.
"From tackling alcohol-fuelled violence and burglary to protecting domestic-abuse victims, we are developing tags to make our streets and communities safer."
In the wake of the murders of young women including Sarah Everard and Sabina Nessa, the deputy prime minister will pledge to make the protection of women and girls his "number one priority", reaffirming his commitment to implementing a victims' law to enshrine in legislation the support available to victims.
He will tell the Manchester gathering that his aim is "making our communities safer, so that women can walk home at night, without having to look over their shoulder".
And he will set out plans to recruit 500 more unpaid community work supervisors to oversee offenders cleaning up streets, alleyways and housing estates.
Under a deal with the Canal and River Trust – the first of a planned series of national partnerships between the Probation Service and major organisations – offenders will clean up hundreds of miles of rivers and canals in England and Wales every year.
Civil liberties pressure group Liberty raised concerns about the plan.
"As highlighted by the prime minister's reference to 'chain gangs', this is a short-termist stunt that will increase stigma and spread division, but it's one that will cause long-term harm," said Liberty's head of policy and campaigns Sam Grant.
"This short-sightedness is a feature of a range of this government's proposals when it comes to serious violence, including the Policing Bill, which continue to emphasise increasing police powers even at a time when the broad and unaccountable powers available to the police are under scrutiny."
The Bar Council warned that an extra £2.48bn in government spending would be required just to return the justice system, excluding police, to 2010 levels after a decade of cuts.
In a submission to the Treasury ahead of chancellor Rishi Sunak's spending review later this month, the Council, which represents barristers in England and Wales, warned of a backlog of more than 60,000 cases waiting to be heard at crown court.