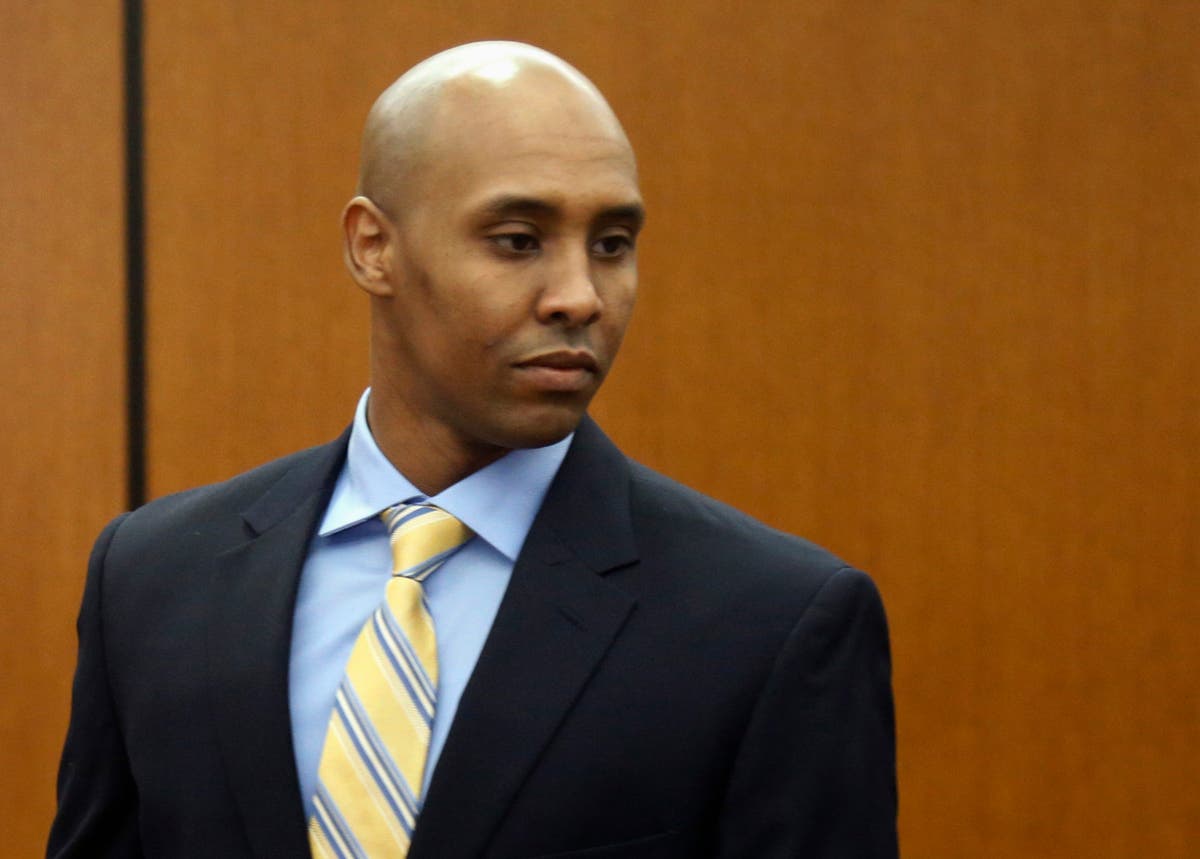 Mohamed Noor was convicted of manslaughter in the 2017 death of Justine Ruszczyk
A former Minneapolis police officer who shot a 911 caller dead has been sentenced to almost five years in prison.
Mohamed Noor was convicted of manslaughter in the death of Justine Ruszczyk Damond, an Australian yoga teacher who called the police in 2017 to report a possible rape near her home. When Noor arrived at the scene, he fatally shot her.
Judge Kathryn Quaintance sentenced Noor to four years and nine months in prison, the maximum possible sentence for the charge.
"Mr Noor, I am not surprised that you have been a model prisoner," a dit le juge. "Pourtant, I do not know any authority that would make that grounds for reducing your sentence."
The former police officer, who was fired after he was charged, has already spent 29 mois de prison. Judge Quaintance ruled that those months will be counted as time served.
Noor was originally convicted of both manslaughter and third-degree murder, and was sentenced to 12½ years in prison. But in September this year, the Minnesota Supreme Court overturned that murder conviction, leaving only the manslaughter charge.
At the manslaughter sentencing, Ms Damond's parents, John Ruszczyk and Maryan Heffernan, beseeched the judge to impose the longest possible sentence.
"Our sorrow is forever, our lives will always endure an emptiness," ils ont dit.
Ms Damon's former fiancé, Don Damond, also demanded a long sentence, and criticized the Supreme Court for its decision.
"The truth is Justine should be alive," Mr Damond said. "No amount of justification, embellishment, cover-up, dishonesty or politics will ever change that truth."