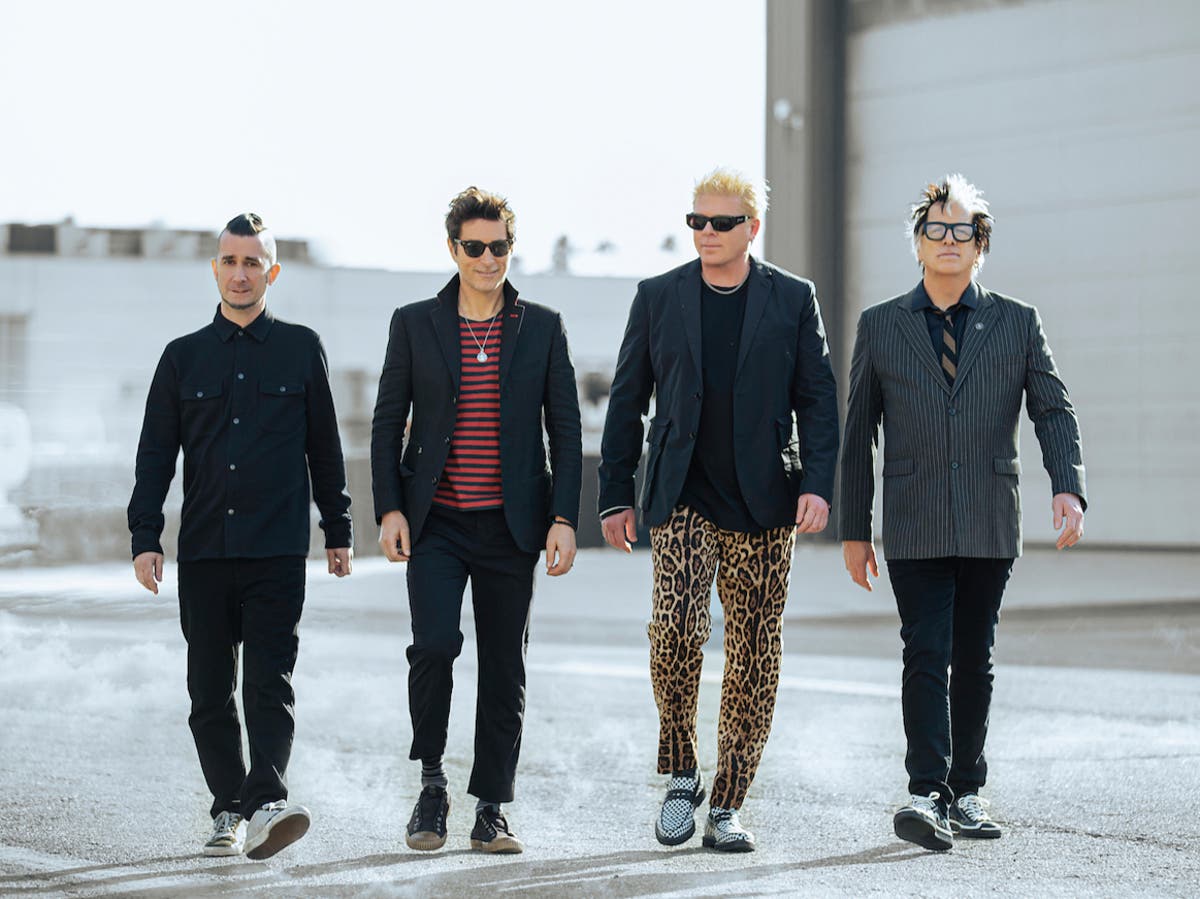 Musician says he has 'no negative feelings' towards his band and believes both parties are 'doing what they believe is best for them'
The Offspring drummer Pete Parada has claimed he has been booted out of the US rock band after refusing to get vaccinated against Covid-19.
The musician shared a series of posts on Twitter in which he said he wanted to share his story so "anyone else experiencing the agony and isolation of getting left behind right now – knows they're not entirely alone".
He said that given his personal medical history, his doctor had advised him not to get a Covid jab.
"I caught the virus over a year ago, it was mild for me – so I am confident I'd be able to handle it again, but I'm not so certain I'd survive another post-vaccination round of Guillain-Barré Syndrome," he wrote.
Guillain-Barré Syndrome is a rare and serious condition that affects the nerves – mainly the feet, hands and limbs – and can cause issues such as numbness, weakness and pain, according to the NHS.
Parada said he has suffered from the illness since childhood and that it has evolved to be "progressively worse" over time.
"Since I am unable to comply with what is increasingly becoming an industry mandate – it has recently been decided that I am unsafe to be around, in the studio, and on tour," he tweeted. "I mention this because you won't be seeing me at these upcoming shows."
The 48-year-old added that he has "no negative feelings" towards his band and said they are "doing what they believe is best for them, while I am doing the same".
"While my reason for not getting this jab is medical, I want to make sure I'm not carving out a space that is only big enough for me. I need to state, unequivocally, that I support informed consent – which necessitates choice unburdened by coercion," he wrote.
Enjoy unlimited access to 70 million ad-free songs and podcasts with Amazon Music Sign up now for a 30-day free trial
"I hope we can learn to make room for all the perspectives and fears that are happening currently. Let's avoid the unfortunate tendency to dominate, dehumanise and shout down at each other. The hesitant population is not a monolithic group. All voices deserve to be heard."
It was unclear from Parada's posts whether his departure from the band is permanent.
The Independent has contacted The Offspring for comment.