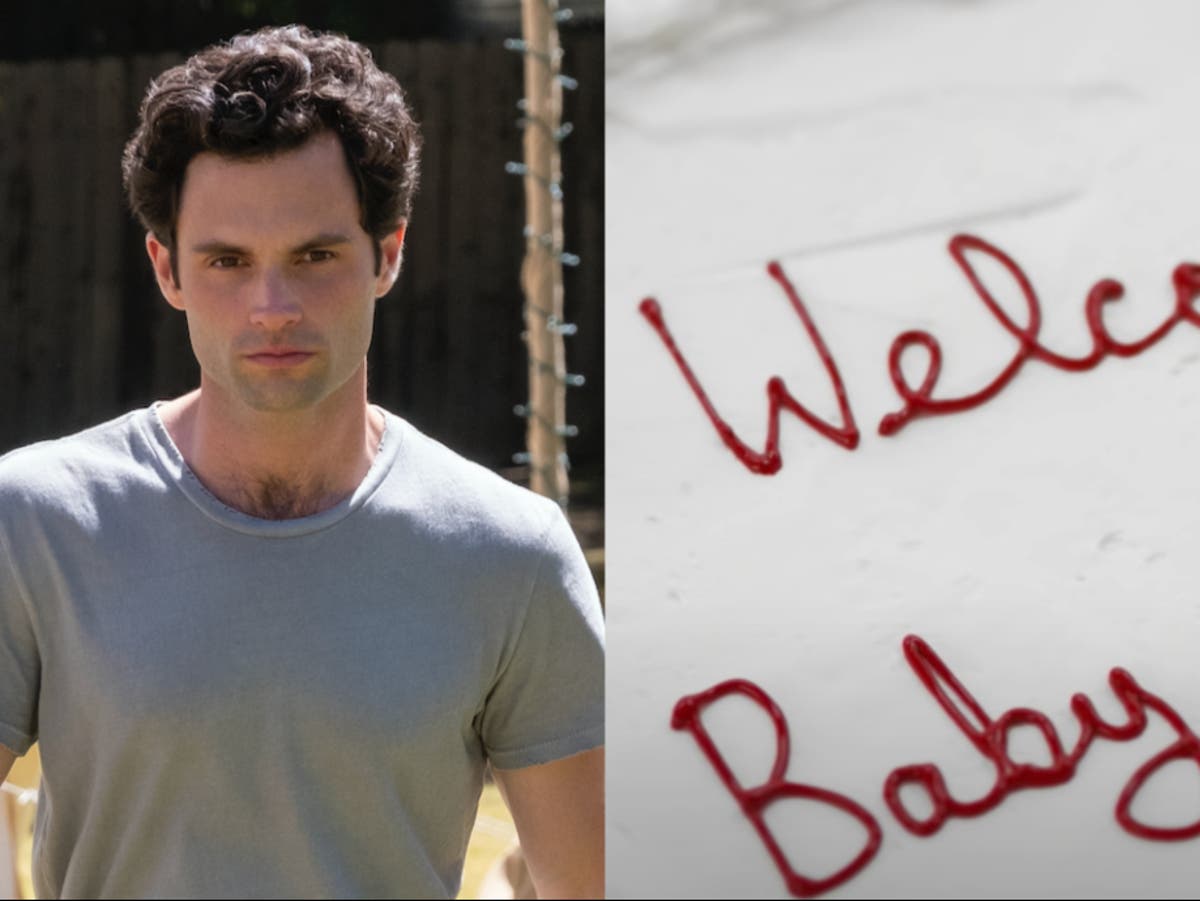 Show returns in October
Serial killer Joe Goldberg will experience fatherhood in YOU's forthcoming third season.
A newly unveiled teaser features Joe (Penn Badgley) grappling with his new status as a dad, addressing his newborn son.
"A boy is not what we expected, and I would be lying if I said the thought of a mini-me was purely exciting, and not without challenges," Joe narrates.
"Let's just say I'm hoping you'll do as I say, not as I do."
Meanwhile on screen, Joe (whose face is never seen) is baking a cake to celebrate the arrival of his son, writing "Welcome baby Henry" in blood-red icing.
"For you, I can change," he pledges to his first child. "I'll be a man you'll look up to. A man you will be proud to call Dad."
Joe then discusses the choice of the name Henry, stating he wanted something "strong but not intimidating", "classic but not basic", and "literary, natuurlik, because you will grow up in a house full of books".
The teaser reveals the release date for YOU's third season as 15 Oktober.
YOU began airing on Lifetime in 2018 and was subsequently picked up by Netflix. The show is based on a best-selling book series by Caroline Kepnes, the latest instalment of which, You Love Me, came out in April this year.