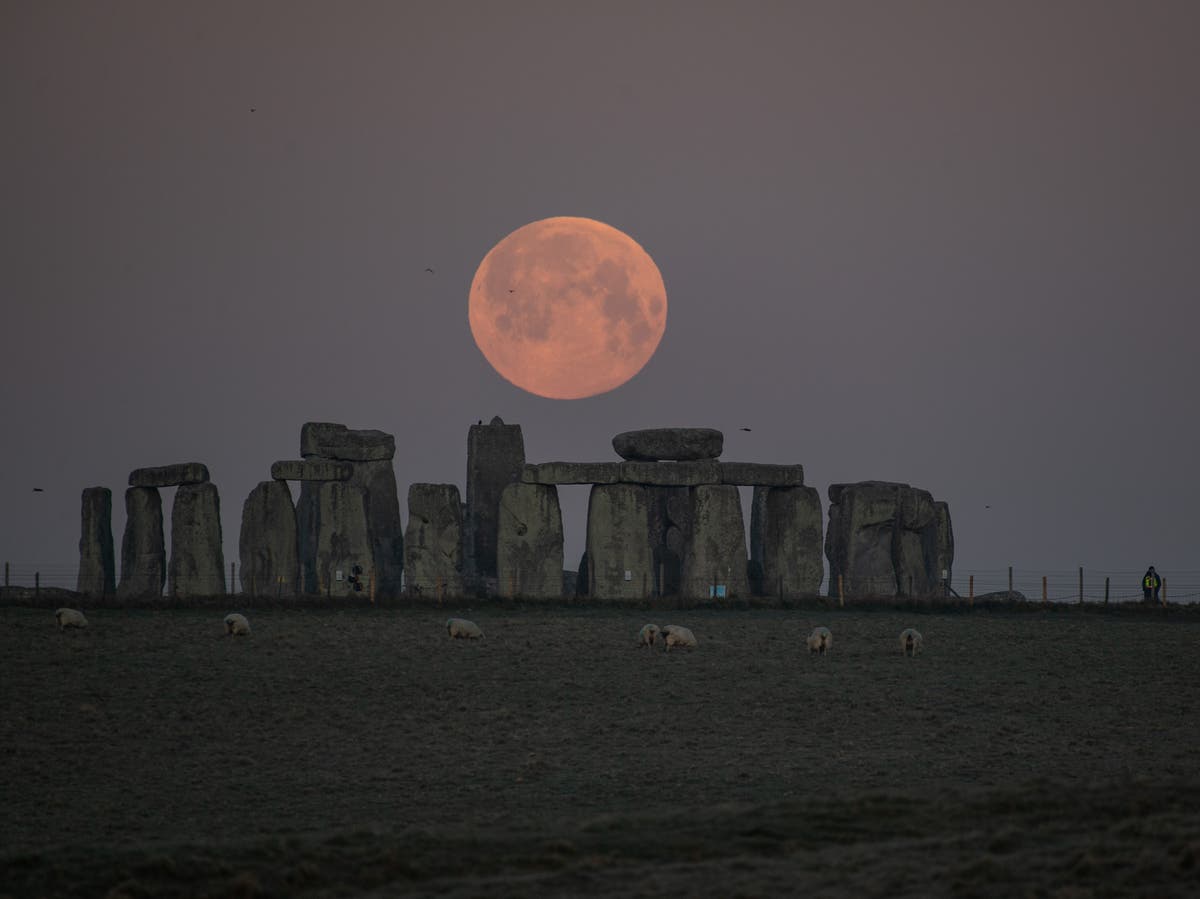 The warning comes before a decision is made on Grant Shapps' plans to to build a £1.7bn dual carriageway tunnel under the ancient Stonehenge monument in Wiltshire
Die regering must "do everything" to protect heritage landmarks or see their status stripped away, a Unesco chief has warned.
Unesco World Heritage Centre director Dr Mechtild Rössler said that "ill-advised development" is putting renowned heritage sites, such as Stonehenge, in danger of losing their status.
The warning comes weeks after Liverpool became the UK's first heritage site to lose its status – and only the third in the world. It also came before a decision on the transport secretary's plan to build a £1.7bn dual carriageway tunnel under the ancient Stonehenge monument in Wiltshire.
Highways England proposed the plans to improve traffic flow along the A303 in Wiltshire, the most direct route for motorists travelling between the South East and South West.
Campaigners pushed back on the decision, including Senior druid Arthur Uther Pendragon, and Planning Inspectorate officials warned the development could cause "permanent, irreversible harm" to the site.
Egter, the Department for Transport (DfT) said that the benefits of the scheme outweighed the potential harm.
Stonehenge is now at risk of being put on Unesco's "danger list" meaning it could likely lose its status.
Dr Rössler told The Guardian that she was surprised by transport secretary Grant Schapps' decision and said developers should be made more aware of the international value of places such as Stonehenge before proposing potentially harmful projects.
She said the government should have discussed the development, which was approved in November 2020, further with Unesco's world heritage bodies and that they "should take into account the beneficial provisions of the world heritage convention and do everything to protect this heritage for generations to come because we are not protecting this heritage for us today."
The government has been urged to produce a heritage impact report by February in relation to Stonehenge's potential fate. She added that the government had been warned over this on several occasions.
She said that, while the UK "has all the policies in place…ill-advised development" is threatening the management of its historic landmarks.
Sy het bygevoeg: "What I would like to see for the future of world heritage [is] that everybody is in the same boat. That includes developers to be better aware of what the values of the sites are so that projects don't threaten the OUV [outstanding universal value] of these places. That is a challenge we have everywhere and we have it also in the UK."
Along with his, Dr Rössler called for more financial support for the country's heritage sites. "I think there needs to be more support for world heritage but in which way authorities are doing that is really left to the national authorities and to the local authorities," sy het gese.
Funding for UK heritage sites, handled by local councils, has been poor in recent years. A 2019 verslag doen by World Heritage UK said they received an average of only £5m each from the central government between 2013 en 2018.
Dr Rössler told Die voog: "These are the most outstanding places we have on Earth. If we are not capable of protecting these, for me the question is what will be left on this planet?"
Die Onafhanklike has reached out to the Department for Digital, Culture, Media and Sport for a statement.