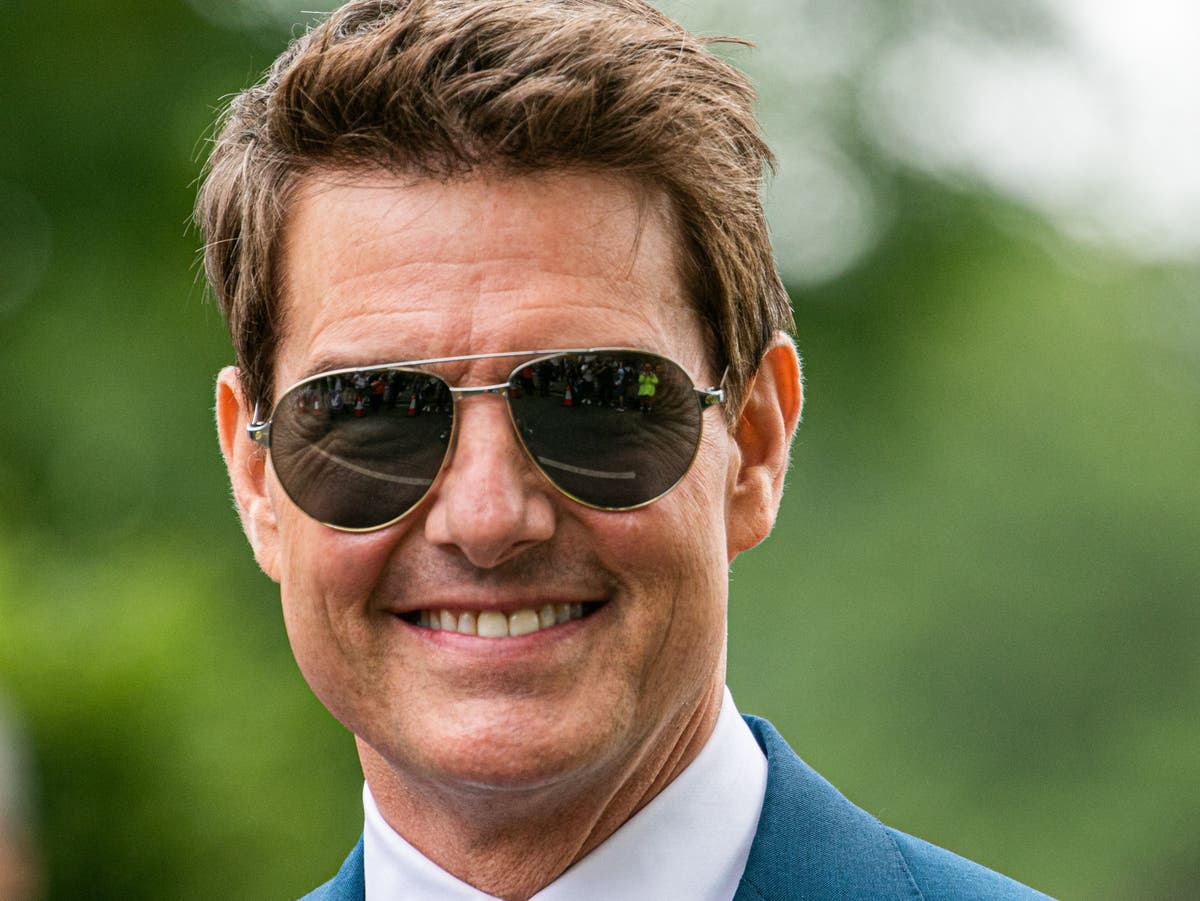 Hollywood star offered children of local woman a ride in the aircraft
A helicopter carrying Tom Cruise landed in a family's garden in Warwickshire because the local airport in Coventry was closed.
Cruise, who is currently in the country filming the latest Mission: Impossible film, landed on Alison Webb's land.
Selon le BBC, the family – who live in Baginton, Warwick – did not know Cruise was on the helicopter beforehand, and had only been told that there was an unnamed "VIP who was running late".
The Hollywood star was not in too much of a rush, pourtant, as he posed for pictures and gave a free helicopter ride to the children of Webb and her partner.
She told the BBC: "I thought it would be kind of cool for the kids to see the helicopter land in the garden. Il [Tom Cruise] basically arrived and got out and it was like, 'Wow.' He went straight over to the children for a chat, then came over and elbow bumped us and said thank you very much. Then he said if the kids would like they could go up in the helicopter."
Webb said the children were taken on a ride by the pilot while Cruise attended a meeting. "It turned out to be an incredible day," elle a dit. "It was surreal, I still now can't believe it happened."
The seventh instalment of the Mission: Impossible franchise, directed by Christopher McQuarrie, is set for release in May 2022 after numerous delays. It also stars Hayley Atwell, Simon Pegg, Ving Rhames, Vanessa Kirby, Rebecca Ferguson and Henry Czerny.
Onlookers in Derbyshire were left in awe recently after witnessing a train plunging into a quarry as part of a large-scale stunt for the forthcoming film.