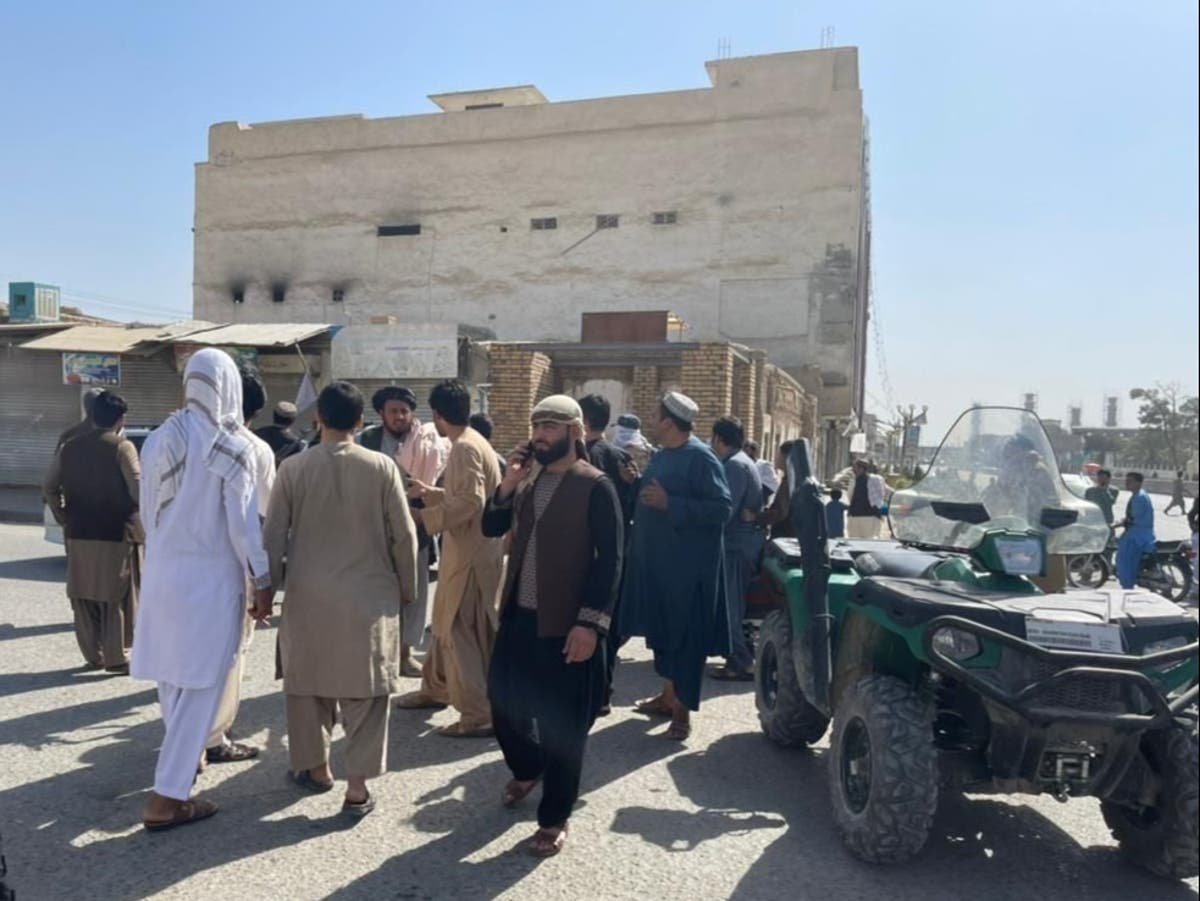 The latest explosion comes just a week after similar attack in Kunduz
A large explosion tore through a Shi'ite mosque in Afghanistan's southern city of Kandahar during Friday prayers, killing at least 33 people and wounding 73, les fonctionnaires ont dit.
A local reporter in Kandahar told Reuters that eyewitnesses described seeing three suicide attackers, one of whom blew himself up at the entrance to the mosque with the two others detonating their devices inside the building.
"The situation is very bad. Mirwais hospital is messaging and calling on young people to give blood," il a dit, referring to a local hospital where dead and injured had been taken.
A health official gave figures of 33 Mort et 73 wounded and said the final total could climb higher.
Authorities said they were still gathering details of the explosion, which happened a week after Isis claimed a bombing at another Shi'ite mosque in the northern city of Kunduz. The full death toll from that attack has been estimated as high as 80.
Taliban special forces arrived at the mosque to secure the site and an appeal went out to residents to donate blood for the victims. There was no immediate claim of responsibility.
Last week's bombing in Kunduz killed about 50 people and injured some 140 more. It was the deadliest attack since US and Nato troops left Afghanistan and the Taliban took control of the country at the end of August.
The hardline Islamist group swept across Afghanistan as western forces prepared a hasty withdrawal after 20 years of occuption, taking control more swiftly than British and American leaders had expected. Though the Taliban and Isis-K, the terror group's Afghanistan wing, are both Sunni organisations, they are bitter enemies.
Afghanistan's returning rulers are now grappling with an escalating economic and humanitarian crisis that threatens millions with hunger.
Rapports supplémentaires par les agences