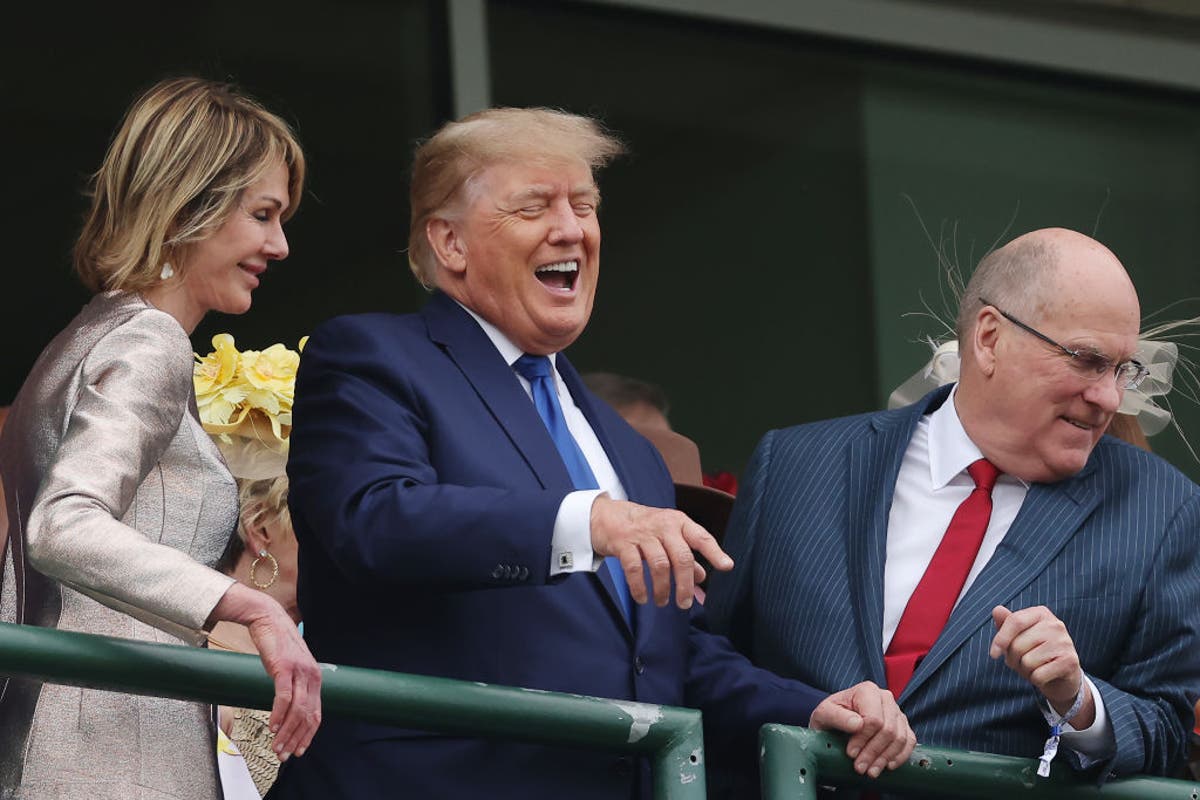 Follow the latest updates
GOP governor calls on fellow Republicans to 'move on' from Trump
Newly revealed emails show former Donald Trump attorney John Eastman urged GOP officials in Pennsylvania to throw out thousands of absentee ballots in an effort to ultimately overturn the result of the 2020 presidential election, Politico reports.
"You'd be left with a significant Trump lead that would bolster the argument for the Legislature adopting a slate of Trump electors," he wrote.
Meanwhile, former Trump NSA General Mike Flynn claims he is being "persecuted" by the Army which is trying to recoup almost $40,000 he was paid by Russian government-controlled TV network Russia Today. The payment may violate the Emoluments Clause of the US Constitution.
And in New York, Donald Trump has been ordered to pay $110,000 in fines as a judge lifted a contempt order against him stemming from a legal dispute over Trump Organization documents.
The Wednesday ruling comes after Mr Trump's chosen Republican representative Alex Mooney defeated fellow Republican David McKinley in a primary in West Virginia last night, while another Trump-backed candidate fell short in Nebraska's gubernatorial primary.
1652328570
Biden mocks Trump as 'the great MAGA King'
President Joe Biden took aim at his predecessor Donald Trump in Chicago on Wednesday and referred to him as "the great MAGA King."
"Under my predecessor, the great MAGA king, the deficit increased every single year he was president," Mr Biden said speaking to the International Brotherhood of Electrical Workers.
"The first year of my presidency, I reduced the deficit by $350bn."
While the president does not typically mention Mr Trump by name, he did so on Wednesday while defending his own economic policies amid rising inflation and an uneasy stock market.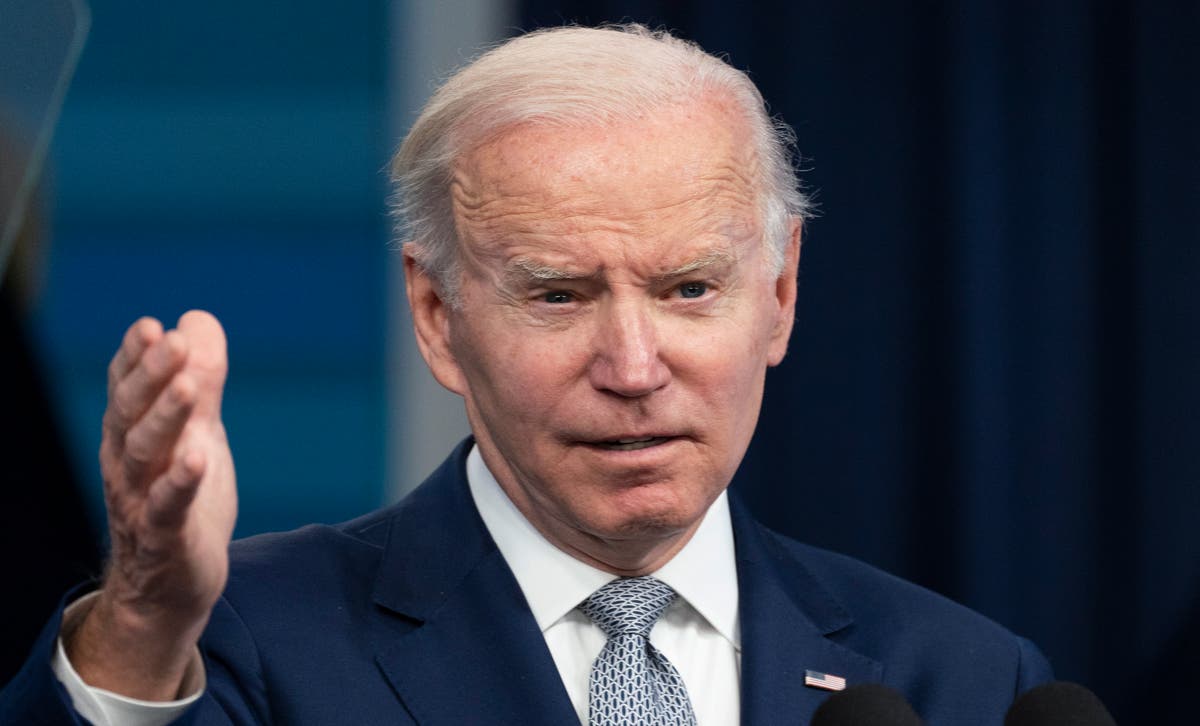 'Under my predecessor, the great MAGA king, the deficit increased every single year he was president'
Sravasti Dasgupta
12 May 2022 05:09
1652327447
New York judge lifts contempt order against Trump but orders him to pay $110k
Donald Trump has been ordered to pay $110,000 in fines as a judge lifted the contempt order against him put in place following a dispute concerning financial documents from the Trump Organization.
New York Judge Arthur Engoron lifted the order assuming that a number of requirements would be fulfilled.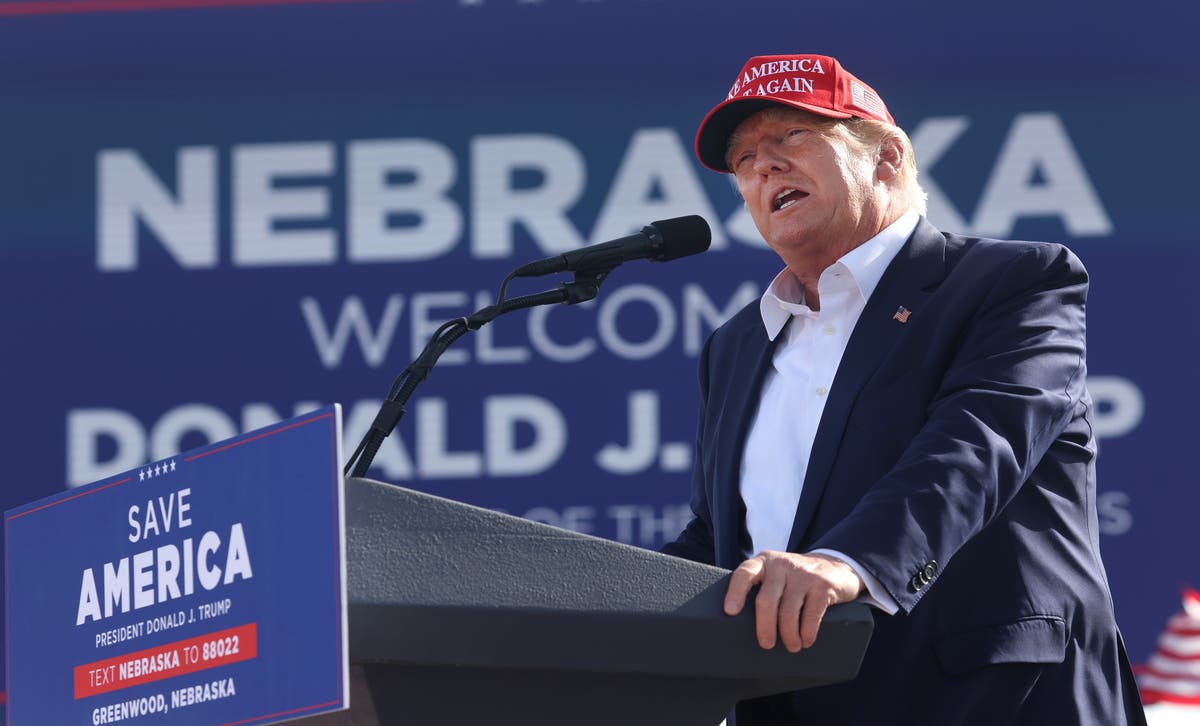 Former president's use of post-it notes prompts dispute between Trump lawyer and New York state attorney
Oliver O'Connell
12 May 2022 04:50
1652327163
Trump sells Washington hotel to Miami based investor group
The Trump Organization said on Wednesday that it had completed the sale of a long-term lease of the Trump International Hotel in Washington to CGI Merchant Group of Miami.
The hotel had served as a symbol of his power to GOP politicians who gathered there and of corruption to his critics during his tenure as president.
Sources said to the Associated Press that the hotel was sold for $375 million, giving the Trump family as $100 million in profit.
The new owners plan to remove the Trump name from the facade and rebrand the hotel a Waldorf Astoria.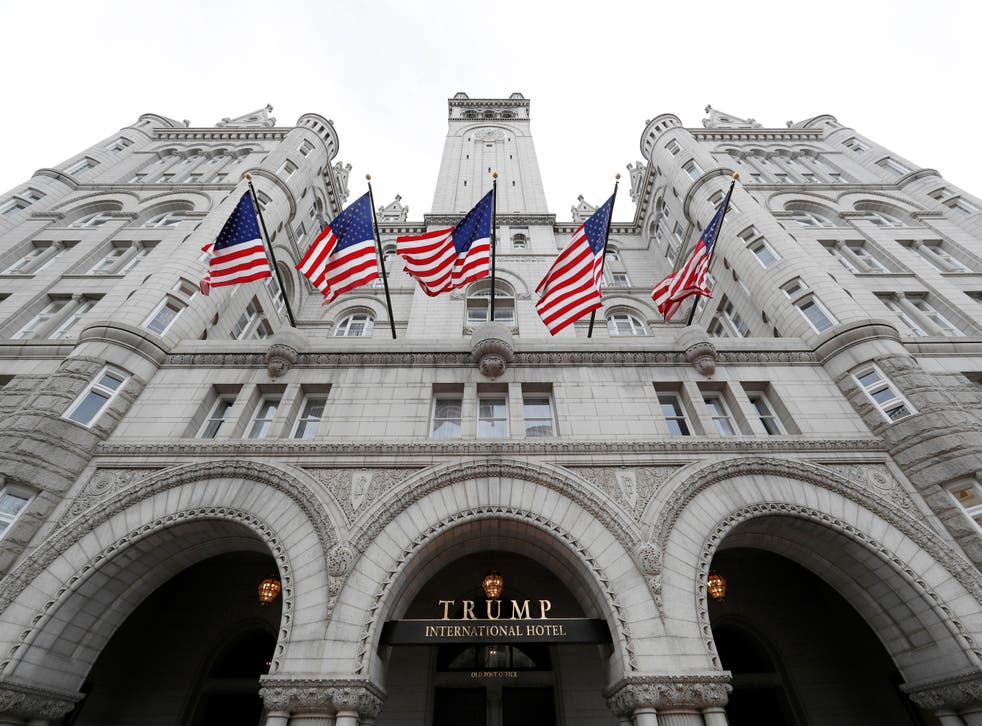 Sravasti Dasgupta
12 May 2022 04:46
1652324447
ICYMI: Elon Musk says he plans to lift Donald Trump's Twitter ban
In news that will celebrated by supporters of Mr Trump as enthusiastically as it is condemned by his critics, the tech billionaire who is in the process of buying the social media network, said the initial decision in January 2021 had been incorrect.
"I think it was a morally bad decision, to be clear, and foolish in the extreme," he said at a Future of the Car event hosted in London by the Financial Times.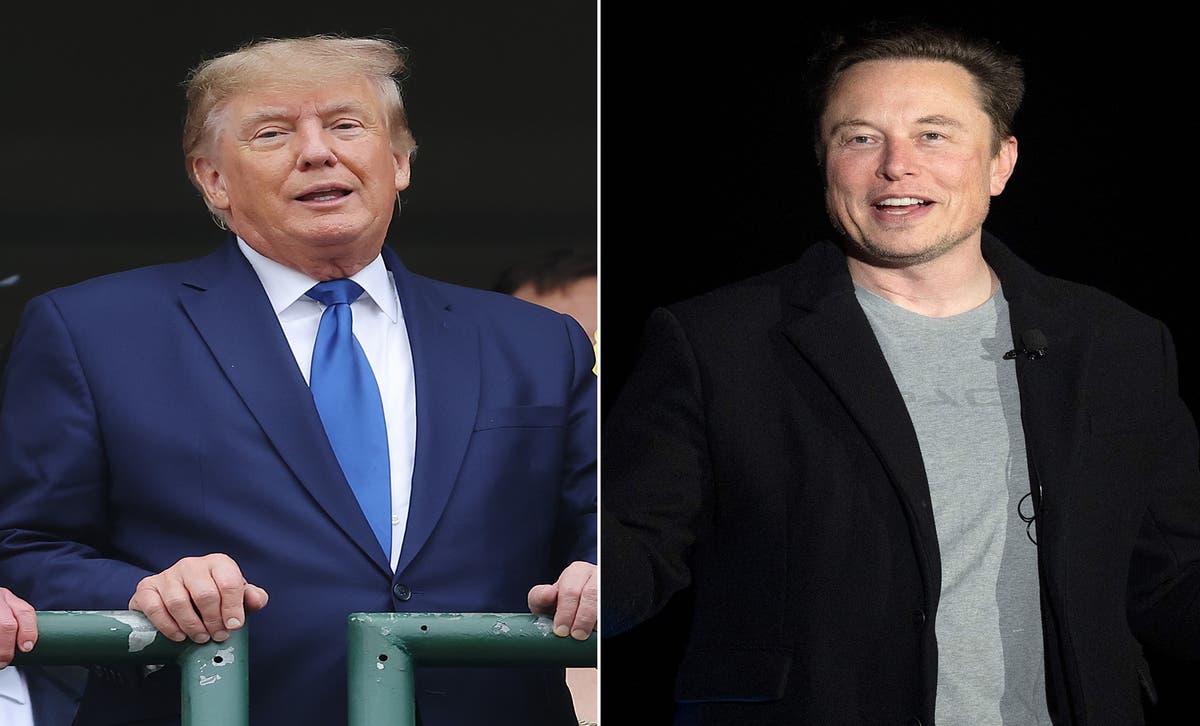 Decision on whether or not to reinstate former president had been much anticipated
Oliver O'Connell
12 May 2022 04:00
1652320847
A mixed bag for Trump-endorsed GOP candidates in Nebraska and West Virginia
Former president Donald Trump got a mixed bag on Tuesday night when one candidate he endorsed triumphed in West Virginia, but another fell short in Nebraska, showing the former president's endorsement is powerful but not a rubber stamp for Republican voters.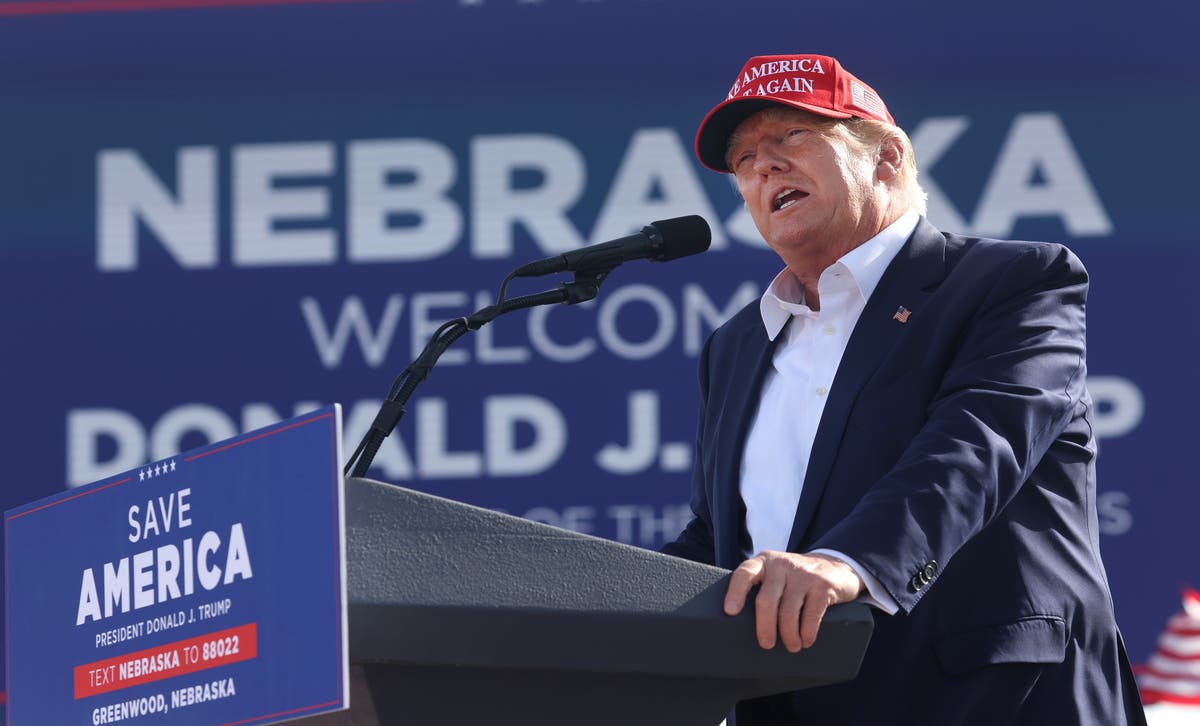 The former president's preferred candidate lost in Nebraska but another won in West Virginia
Oliver O'Connell
12 May 2022 03:00
1652317247
ICYMI: Steve Bannon threatens Mark Esper over Trump revelations
The former defence secretary, in A Sacred Oath: Memoirs of a Secretary of Defense During Extraordinary Times, has made several astounding claims from his time at the White House when Mr Trump was president.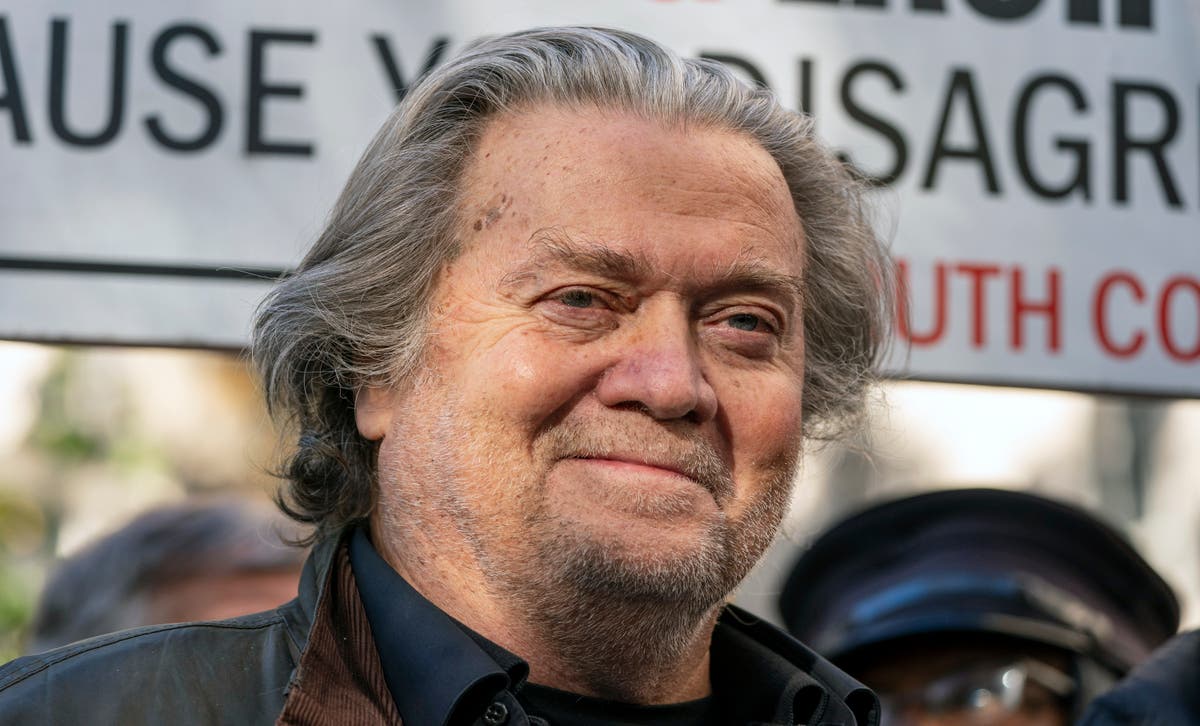 'When we come to power, don't think you can skip away from this'
Oliver O'Connell
12 May 2022 02:00
1652313652
Likely Kentucky Senate contest pits ideological opposite against Rand Paul
Senator Rand Paul rarely targets his likely Democratic challenger by name, but the Republican's campaign attacks in Kentucky are unmistakably aimed at Charles Booker's agenda — in what's shaping up as a populist-themed battle featuring starkly different ideas to win the people over.
In his pursuit of a third Senate term, Mr Paul projects a national voice for a libertarian-leaning philosophy based on limited government and restrained spending.
Mr Booker, his ideological opposite, promotes a New Deal-style economic platform. Booker is the clear frontrunner on the Democratic side in the Bluegrass State's primary election next Tuesday.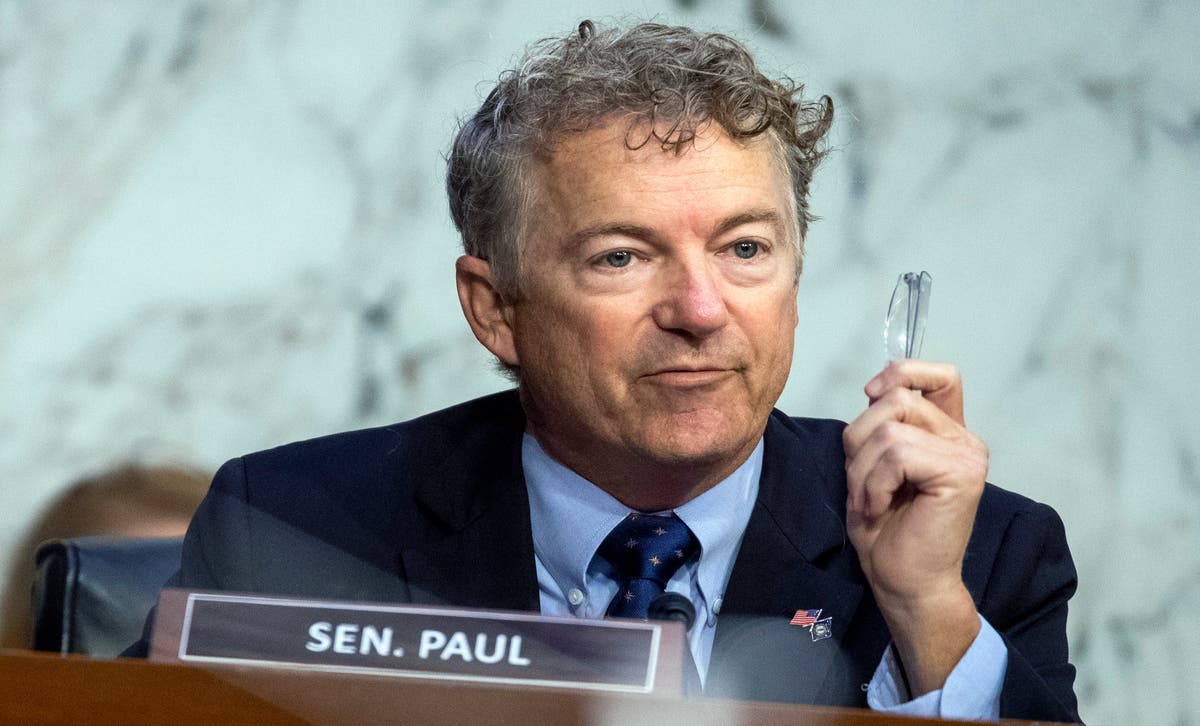 U.S. Sen. Rand Paul rarely targets his likely Democratic challenger by name in Kentucky
Oliver O'Connell
12 May 2022 01:00
1652310047
ICYMI: GOP senator compares women to sea turtles and eagles in speech against abortion rights
"Why do we have laws in place that protect the eggs of a sea turtle or the eggs of eagles?" Mr Daines said. "Because when you destroy an egg, you're killing a pre-born baby sea turtle or a pre-born baby eagle. Yet when it comes to a pre-born human baby rather than a sea turtle, that baby will be stripped of all protections in all 50 states under the Democrats' bill we will be voting on tomorrow."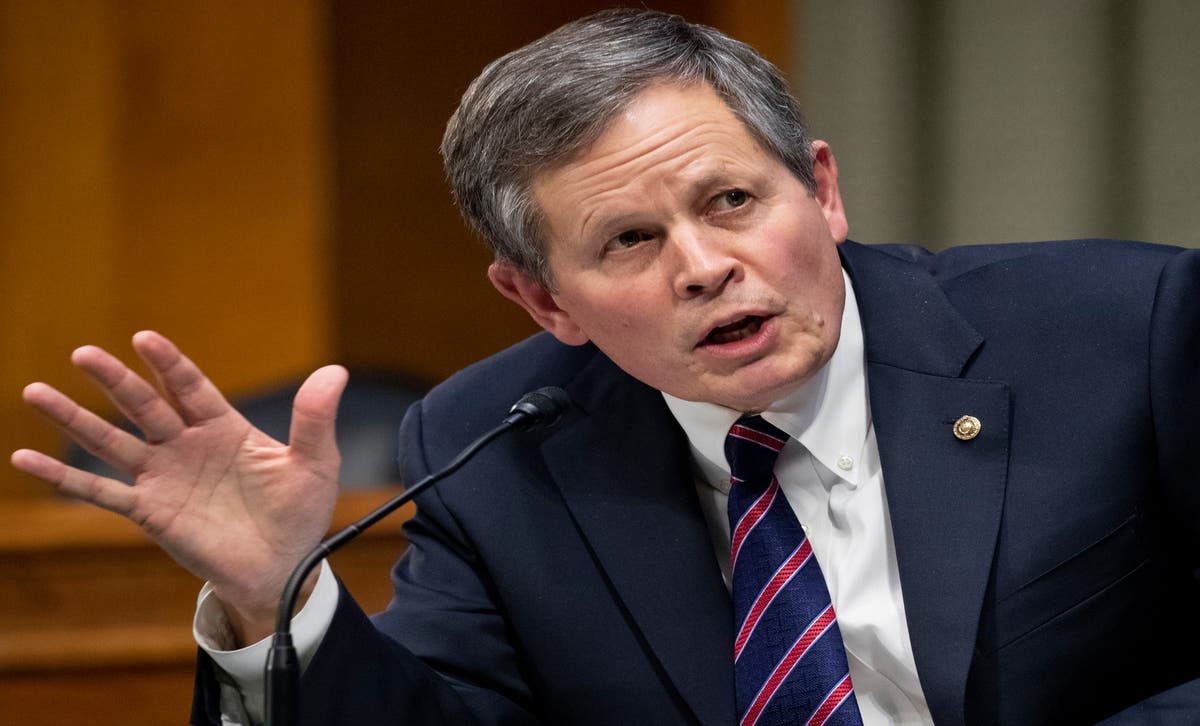 Steve Daines made the remarks on the floor of the US Senate
Oliver O'Connell
12 May 2022 00:00
1652306452
Voices: Copyright reform is vital – but Hawley's proposals are a homophobic attack on free speech
Our current copyright regime is much too restrictive. Intellectual copyright now ties up books, movies, songs, poems, and art for generations, making it difficult to impossible for scholars, critics, and other artists to push back against or expand upon relevant cultural conversations. New art is made from old art. A too restrictive copyright regime is therefore bad for art and bad for free speech.
Missouri Senator Josh Hawley has introduced a bill to reduce copyright terms. Which should be a good thing. But this is Josh Hawley, supporter of insurrection and vortex of awfulness. So his bill to reduce copyright terms does not defend free speech and support artists. It does the opposite of those things.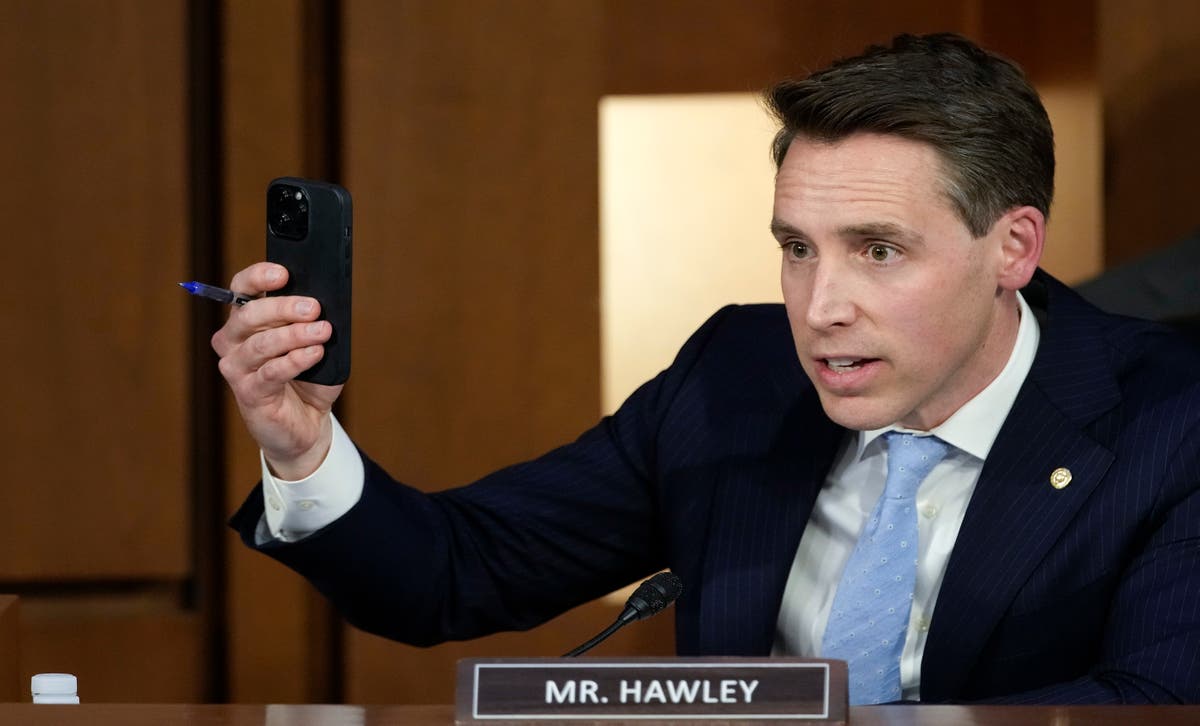 The Missouri conservative is less interested in balancing freedoms and incentives in art than in using the subject as a fascist political cudgel
Oliver O'Connell
11 May 2022 23:00
1652304652
'Fiery' Psaki ending tenure as press secretary on Friday
Jen Psaki, whose last day on the job is Friday, has answered reporters' questions nearly every weekday of the almost 500 days that Joe Biden has been in office.
That makes her a top White House communicator and perhaps the administration's most public face after only the president and Vice President Kamala Harris. Her departure could complicate how Biden's message gets out at a critical time for him, at least in the short term.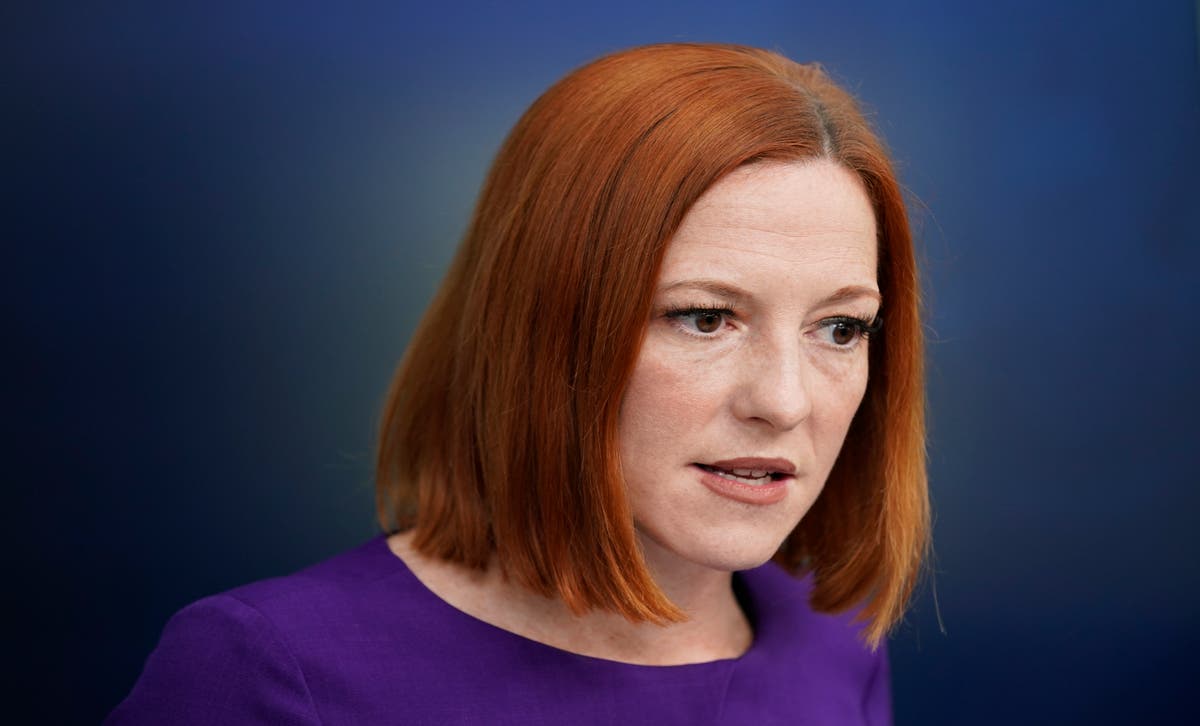 Jen Psaki is leaving as White House press secretary on Friday after having answered reporters' questions nearly every weekday of the almost 500 days that President Joe Biden has been in office
Oliver O'Connell
11 May 2022 22:30