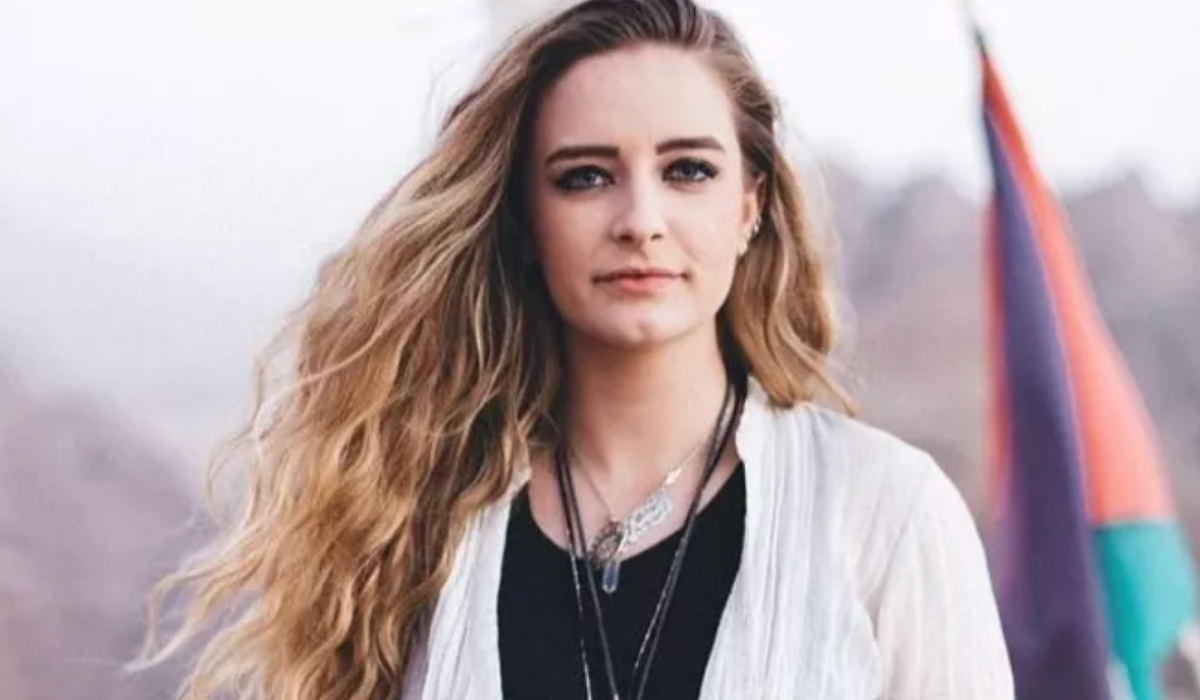 Amber Escudero-Kontostathis, 28, opened up about her survivor's guilt as she recovers from injuries
The sole survivor of a Washington DC lightning strike that killed three others has spoken out for the first time.
Em uma entrevista com Bom Dia America aired on Wednesday, 28-year-old Amber Escudero-Kontostathis opened up about her survivor's guilt as she recovers from injuries she sustained during the 5 August lightning strike just blocks away from the White House.
"I'm grateful, but I just don't feel good that I am the only one [quem sobreviveu]," she told GMA while choking back tears. "I don't know why I survived. I just don't think it's fair."
The lightning strike killed James and Donna Mueller, a married couple in their 70s who had been chatting with Ms Escudero-Kontostathis just moments before they were hit, and 29-year-old Brooks Lambertson.
Ms Escudero-Kontostathis was canvassing outside the Casa branca for several hours, collecting donations to help refugees from Ukraine, The Washington Post reported.She and her husband had planned to go to dinner that evening to celebrate her birthday.
One of the few things she remembers from that day is speaking to the Muellers, who were visiting DC from Wisconsin to celebrate their anniversary.
"I remember talking to them about Wisconsin because we went there for a family reunion and I remember asking them how their time was out here," Ms Escudero-Kontostathis said.
"I just hope I didn't stop them to talk to them, I hope they weren't there because of me."
She suffered second-degree burns and her heart stopped several times before two nurses, who were visiting the White House on vacation, and Secret Service agents worked together to restore her pulse.
Ms Escudero-Kontostathis said she thinks Dr. Martins's platforms she was wearing that day may have contributed to her less severe injuries.
"They have humongous soles. They definitely didn't save my life," ela disse. "But I think it contributed to potentially less of a burn."
The survivor said the ones she credits for saving her life were the two nurses who worked tirelessly with Secret Service agents to bring her back to life when her pulse stopped. Ms Escudero-Kontostathis reunited with the two Texas nurses, Nolan Haggard and Jessee Bonty.
"I got your first pulse back, I got it back twice," Ms Bonty recalled during the GMA interview. "I remember holding your hand and you gripping it really tight, and then you lost your pulse again."
Ms Escudero-Kontostathis told her rescuers that she was extremely grateful they were in town that day.
"I died and came back … you don't know when your last day may be," Ms Escudero-Kontostathis, who has continued her fundraising efforts, told GMA.