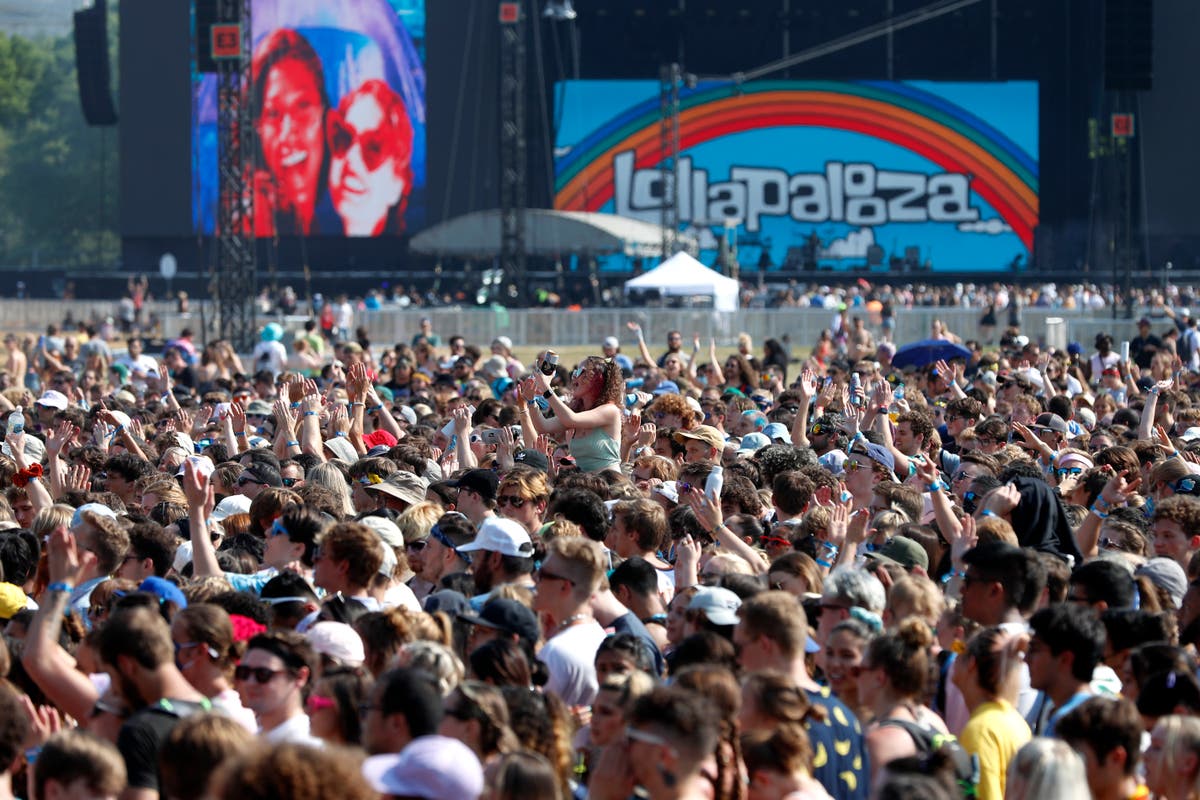 The festival was attended by 385,000 people
Health officials in Chicago have linked 203 cases of Covid-19 to the Lollapalooza music festival.
So far no deaths or hospitalisations have been linked to the outbreak.
The Chicago Department of Public Health Commissioner Dr Allison Arwady said the incident was not a sign of a superspreader event during a news conference.
"Clearly with hundreds of thousands of people attending Lollapalooza we would expect to see some cases," she said.
Lollapalooza drew 385,000 people during its 2021 four-day run.
Critics initially questioned the wisdom in holding the event while there was still a pandemic, as music festivals typically draw huge crowds who pack in tight in order to see the stage.
The festival was cancelled in 2020 due to the pandemic, but Chicago Mayor Lori Lightfoot and other city officials approved of the 2021 event, noting that festival attendees had to show proof of vaccination or present a negative Covid-19 test in order to enter.
According to city officials, approximately 90 per cent of the attendees were vaccinated.
Dr Arwady noted that some of the positive tests could have occurred before or after Lollapalooza. She said the city was investigating the cases but said she does not believe the incident will ultimately have a major impact on the region's Covid-19 infection rate.
The doctor said if the festival cases were going to cause a surge, there would already be evidence that it was happening.
Like many other places in the US, Chicago has seen a spike in coronavirus cases largely caused by the Delta variant. The cases are primarily among the unvaccinated.
This week, Illinois health officials recorded the highest number of cases the city has seen since in four months.
Transmission in most of the state is considered "high" with the exception of 13 counties. All of Chicago falls in the "high transmission" category. Most large cities in the US are considered "high transmission" areas.
Illinois is currently averaging approximately 3,000 new Covid-19 cases each day, eight times the number recorded in the first week of July.
The surge has brought the 7-day average statewide positivity rate up to 5.1 per cent, a seven month high.
Illinois' vaccination rate is higher than the national average, with 57 per cent of adults fully vaccinated. The national average is around 50 per cent.