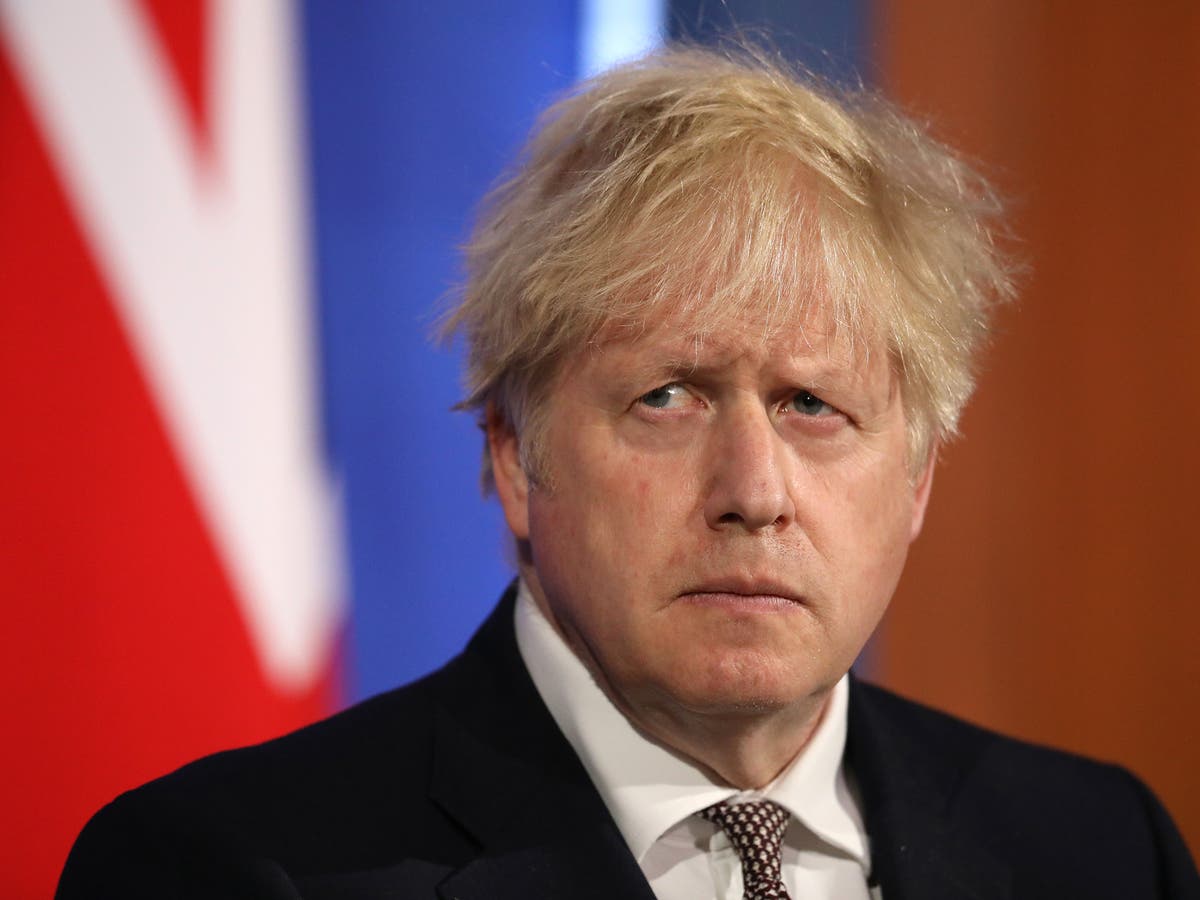 Experts warn UK is experiencing signs of a third wave of infections
Boris Johnson's plans to ease England's coronavirus restrictions completely on 21 June appear increasingly in doubt after a number of advisers to the government urged ministers to delay.
Experts warned the success of the vaccination programme risked creating a 'false sense of security' as the UK faces a third wave of infections.
The government should postpone the final stage of its planned roadmap back to normality until scientists understand the impact of a new, highly transmissible strain of the disease first identified in India, eles disseram.
Labour said any decision should be guided by the data, but accused the government of being distracted by internal rows and "ministerial incompetence".
Microbiologist Professor Ravi Gupta suggested a delay of even a few weeks could make the difference needed.
The UK was "not too far from reaching the sort of levels of vacinação that would help us contain the vírus", he told BBC Radio 4's Hoje. "And I think that people are not saying we should abandon the June 21 date altogether, but just to delay it by a few weeks while we gather more intelligence and we can look at the trajectory in a clearer way."
Prof Gupta, a member of the New and Emerging Respiratory Virus Threats Advisory Group (Nervtag), which advises the government, adicionado: "If you look at the costs and benefits of getting it wrong, I think it is heavily in favour of delay."
When Mr Johnson set the 21 June date earlier this year he did not take into account the Indian variant, said Prof Gupta.
While the overall number of cases remains relatively low, the UK is seeing signs of a third wave of infections, he warned, adicionando: "All waves start with low numbers of cases that grumble in the background and then become explosive."
The latest wave could take longer to emerge because of the success of the vaccination programme, ele disse, which could create a "false sense of security for some time… that's our concern".
Professor Adam Finn, from the Joint Committee on Vaccination and Immunisation, another body that advises the government, also called for the plans to be delayed. "It's a really big question mark as to how fast that rise (in cases) é, and how high it's going to go, and in those circumstances, we'd all be better off just doing everything we can to minimise that risk," he told Times Radio. "So that we don't get to a position where we have to really go backwards in terms of the restrictions that we're all having to endure."
George Eustice, the environment secretary, said ministers "can't rule anything out" when it comes to the final phase of lifting lockdown.
He conceded that infection rates were "going up again slightly, but from a low base", and said the right thing to do was to reassess the data in a couple of weeks.
The shadow health secretary Jonathan Ashworth said any decision must be "based on data, to keep people safe and prevent overwhelming the NHS". Reiterating an argument made by his party leader Keir Starmer at the weekend, Mr Ashworth said the single biggest threat to the planned unlocking was "ministerial incompetence". Ministers were distracted by internal rows and blame shifting "at just the moment we need a laser-like focus on this variant", ele disse.
"Weak, slow decisions on border policy let this variant in; continued lack of sufficient self-isolation support and a stand-off with local public health directors over vaccination policy failed to contain it. Para 21 June to go ahead, ministers must learn from their earlier mistakes." Ministers, who are under pressure from businesses to reject a delay, are due to announce a decision in a fortnight's time.
As cases rise across the country, almost half of all new infections are now thought to be caused by the Indian variant.