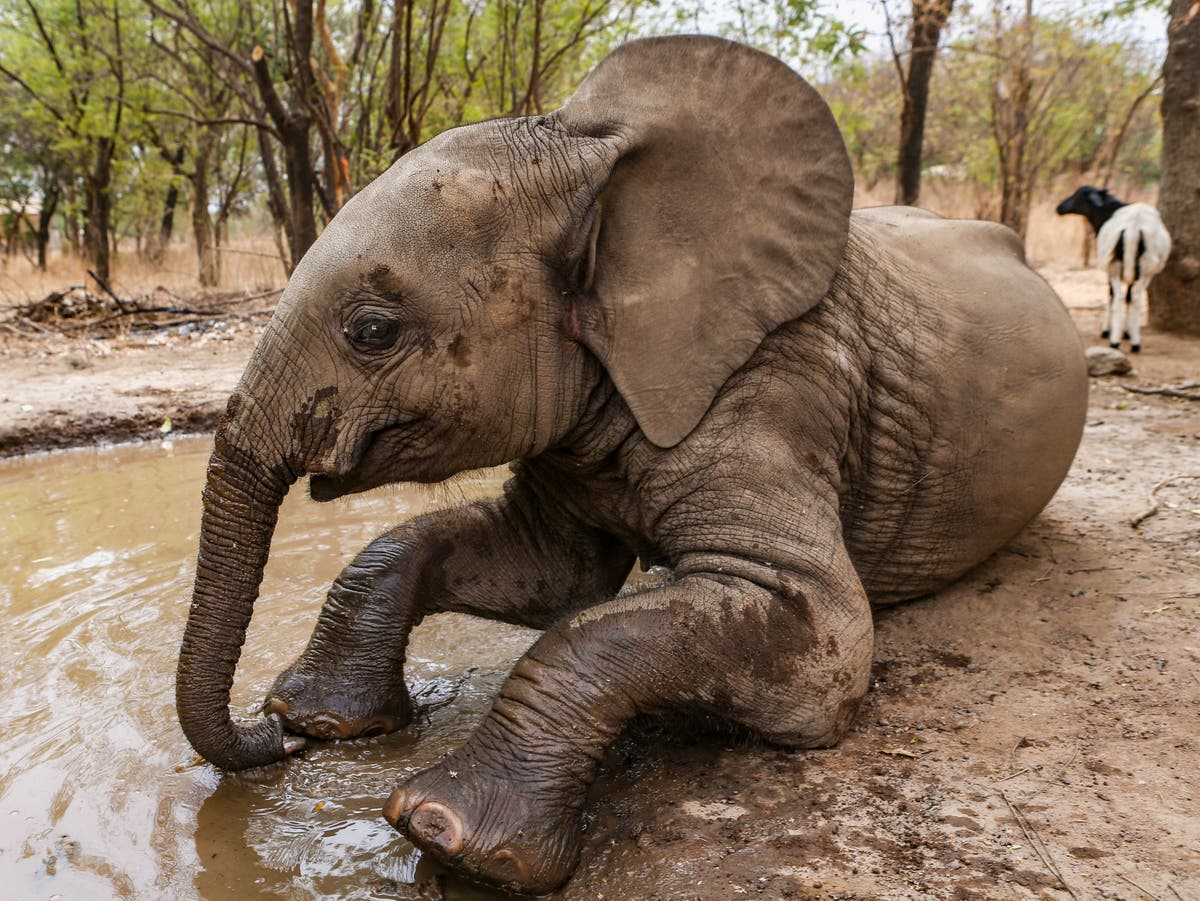 Exclusive: After more than three years of being apart, critically endangered animal could be reunited with family
S
he's living the life of an orphan, her family a long distant memory.
The closest bond that she has with any other animal is a sheep.
Nania, a critically endangered forest elephant, became separated from her herd when she was only three months old, and ever since has been hand-reared by wildlife carers in her homeland, Burkina Faso.