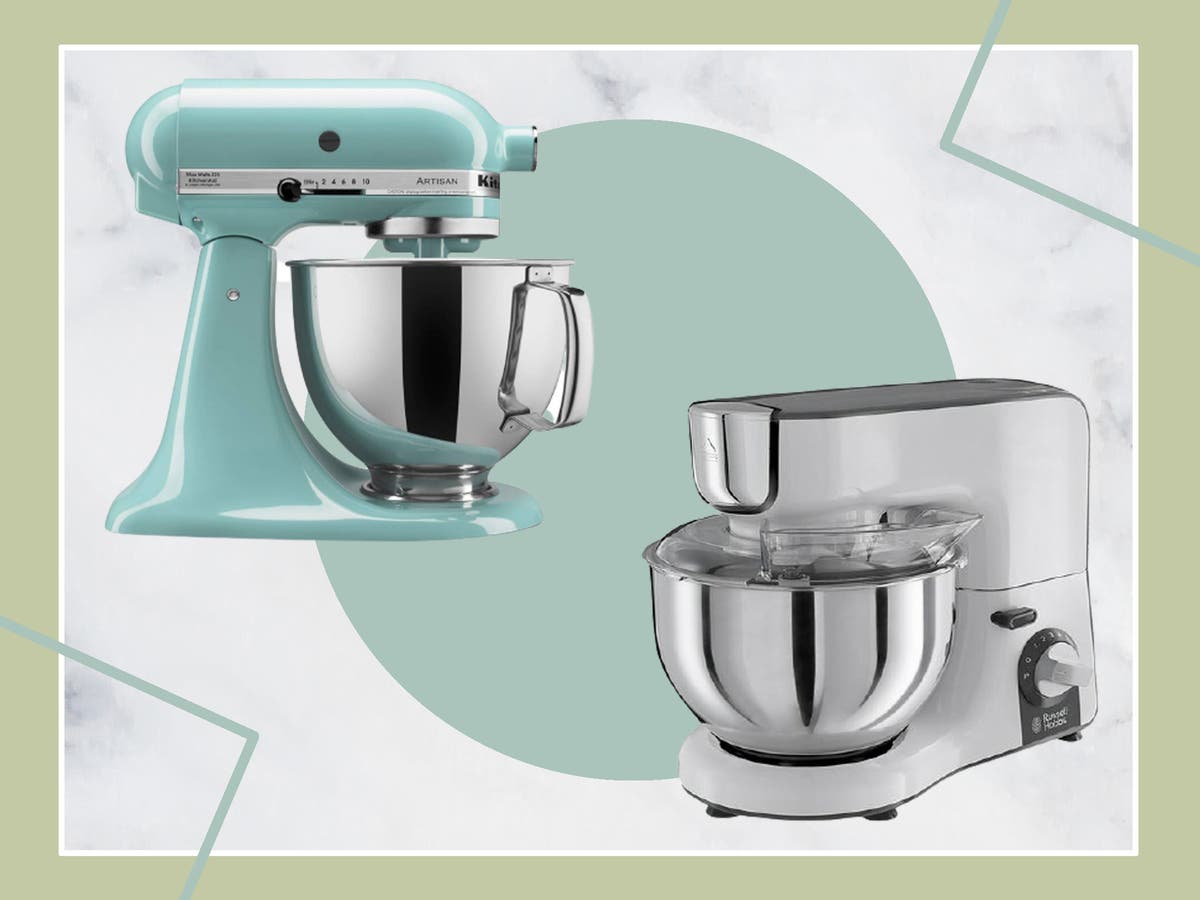 Become a whizz in the kitchen with the best stand mixers from Morphy Richards, Smeg, Russell Hobbs, Sage, Kitchenaid, Cuisinart and more
A stand mixer, or food mixer, is one of those kitchen appliances people often come to later in life (ensuite, typically, regret the decades-or-so they've spent without one at their side).
At their most basic, stand mixers simply make life easier, tackling laborious and repetitive kitchen tasks like mixing, kneading, whipping and whisking with little more than the turn of a handle.
Bien sûr, all stand mixers aren't created equal, and if the last month of testing has taught us anything, some are much, much better than others.
Over the last four weeks we have made a gold-standard mess of our kitchens creating every conceivable baking mixture (from biscuits to bread) with the UK's most popular stand mixers, hoping to find the best of the bunch.
And thus, six cakes, 47 meringues and god-knows-how-many cookies later, here they are – the best stand mixers you can buy now.
Lire la suite:
Vous pouvez faire confiance à nos revues indépendantes. Nous pouvons gagner une commission de certains détaillants, mais nous ne permettons jamais à cela d'influencer les sélections, qui sont formés à partir de tests dans le monde réel et de conseils d'experts. Ces revenus nous aident à financer le journalisme à travers L'indépendant.
Les avis sur les produits IndyBest sont impartiaux, des conseils indépendants auxquels vous pouvez faire confiance. À certaines occasions, nous gagnons des revenus si vous cliquez sur les liens et achetez les produits, mais nous ne permettons jamais à cela de biaiser notre couverture. Les critiques sont compilées à partir d'un mélange d'opinions d'experts et de tests dans le monde réel.