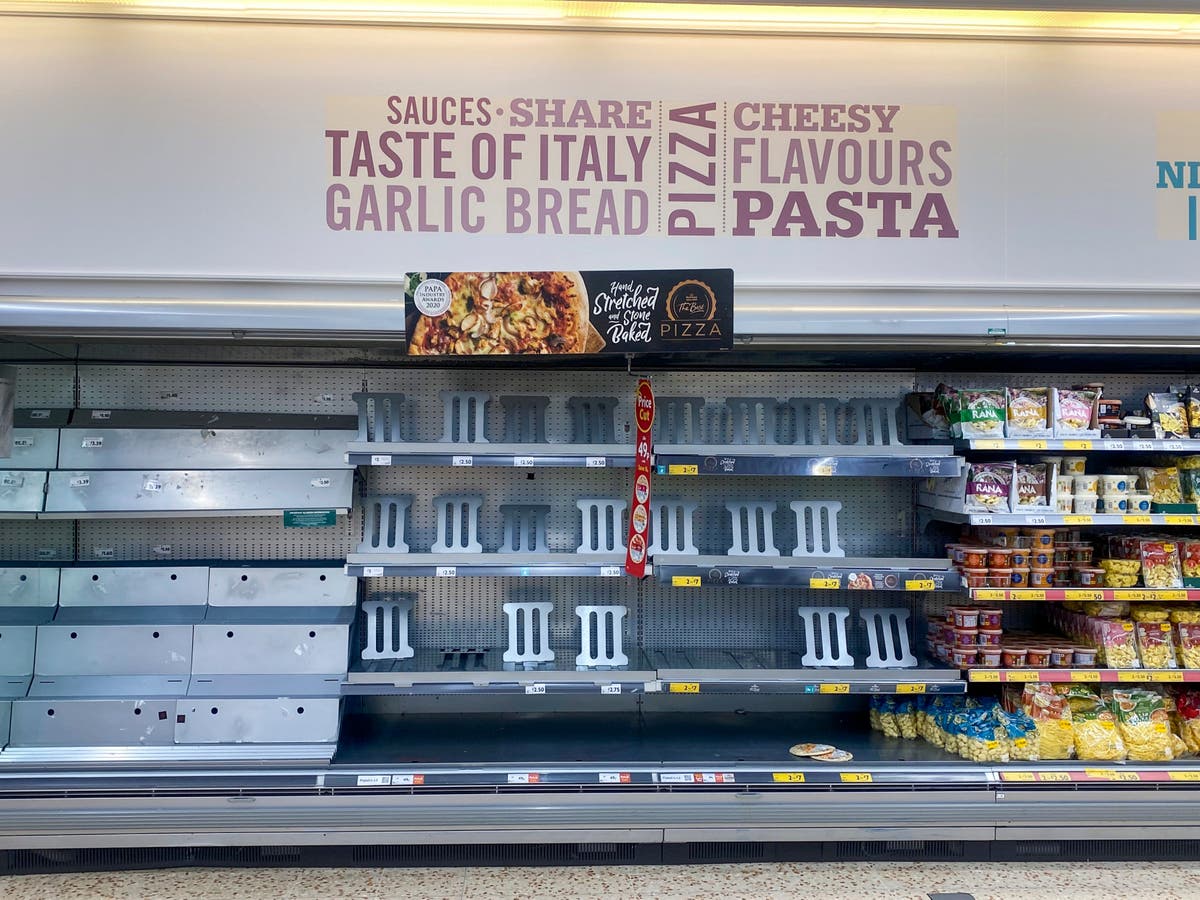 Supply chains 'robust' despite thousands of workers staying home, insists Downing Street
Downing Street has urged shoppers not to panic-buy amid growing reports of shelves being left empty as workers are forced to self-isolate after being "pinged" by the Covid application.
A No 10 spokesperson said it remained vital for people to stay at home for 10 days after being identified as a contact of a coronavirus patient, but insisted that the UK has "robust" supply chains which will ensure shops remain stocked.
Business secretary Kwasi Kwarteng said he was "very concerned" by the images and urged shoppers not to stockpile food and other goods.
And the CBI warned warned businesses are at risk of "grinding to a halt"within weeks unless rules on self-islaiton are relaxed.
Asked if Boris Johnson was worried by the situation and would urge against panic-buying, le non 10 spokesperson said: "Yes."
But he added: "We've seen throughout the pandemic that we've got a robust and resilient food supply chain."
The spokesperson cited the managing director of Iceland supermarkets, who he said had described scenes of empty shelves as "isolated" and insisted that there was no problem with limited supplies of stocks.
Guidance is due to be published later on Thursday on the types of workers who might be granted an exemption from self-isolation if they have been double-vaccinated.
But the government has stressed that this will apply only to a small number of people, raising concerns that tit will do little to stem the "pingdemic" which saw half a million people off work last week.
The No 10 le porte-parole a dit: "Isolation remains one of the most important levers we have in tackling the virus, and still plays an incredibly useful role in reducing the transmission rates and breaking chains of transmission,.
"We accept there's a large number of people who have been asked to isolate as a result of rising case numbers. It was always going to be the case with rising case numbers that more people would be asked to isolate.
"Anybody who is asked to do so should isolate."
Mr Johnson was coming under increasing pressure to bring forward the planned exemption of double-vaccinated adults from self-isolation from 16 août, in order to ease the burden on businesses – many of whom are reporting workers being unwilling to attend offices for fear of being "pinged" ahead of summer holidays.
Paul Hunter, professor in medicine at the University of East Anglia, said there was no public health reason why the exemption should not be introduced immediately to stop the quarantining of casual contacts.
L'actualité britannique en images

Afficher tout 50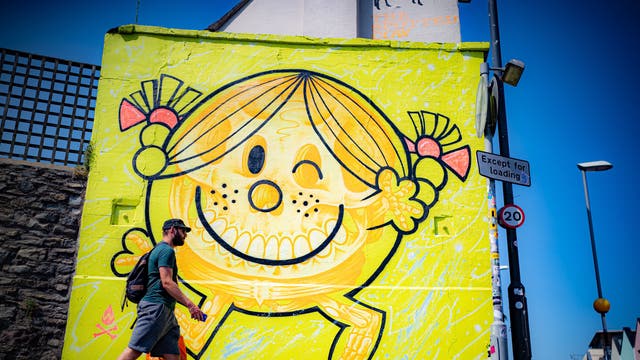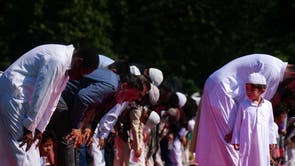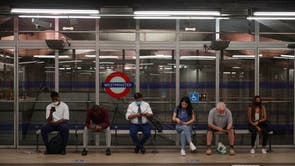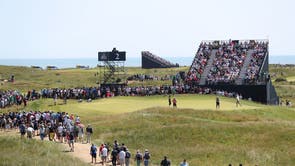 "Clearly if your husband, partner or children you live with have Covid, then that's a totally different issue and I think we need to continue," Prof Hunter told BBC Radio 4's World at One.
"If you haven't been vaccinated and you haven't had a double vaccine, then the risks are higher and I can see some value in continuing with (self-isolating) but certainly not if you've been double vaccinated or have had a natural infection in the last six or nine months."
The head of the British Retail Consortium said she hopes the government will shift its position on self-isolation rules for food supply chain workers "in the coming hours".
Helen Dickinson told Sky News: "Many of the businesses that have been impacted have shared data on their absence rates with the government… What none of us want to see is increased disruption over the coming days."
Ian Wright, head of the Food and Drink Federation, told the government to "pull their fingers out," adding: "We need to get this sorted soon, or what will happen is that people will vote with their fingers and turn off the app."
And Tony Danker, director general of the CBI, mentionné: "The current approach to self-isolation is closing down the economy rather than opening it up. This is surely the opposite of what the government intended. Businesses have exhausted their contingency plans and are at risk of grinding to a halt in the next few weeks."
Rail signal workers are among those expected to be exempted from self-isolation.
But RMT general secretary Mick Lynch warned that staff may be reluctant to work alongside colleagues who had been identified as having had contact with Covid-positive people.
"How do you deal with a person sitting round a desk or working next to you on a control panel in a stressful job who should actually be at home according to the government guidance isolating even from their family, but are allowed to come and work next to you for 12 hours on a shift?" the RMT boss said.
"That's got to be controlled and we need mitigations."
due to the so-called "pingdemic", a union leader has warned.
Mr Lynch told World At One that some mainline railway signal locations are at "critical levels" in terms of staff.
"If you lose the control centres, you cannot run a service," he warned. "We lost the Metropolitan Line in London on Saturday so in TfL, London Underground and on the main line we have got this problem which is being caused by an outbreak of infection."