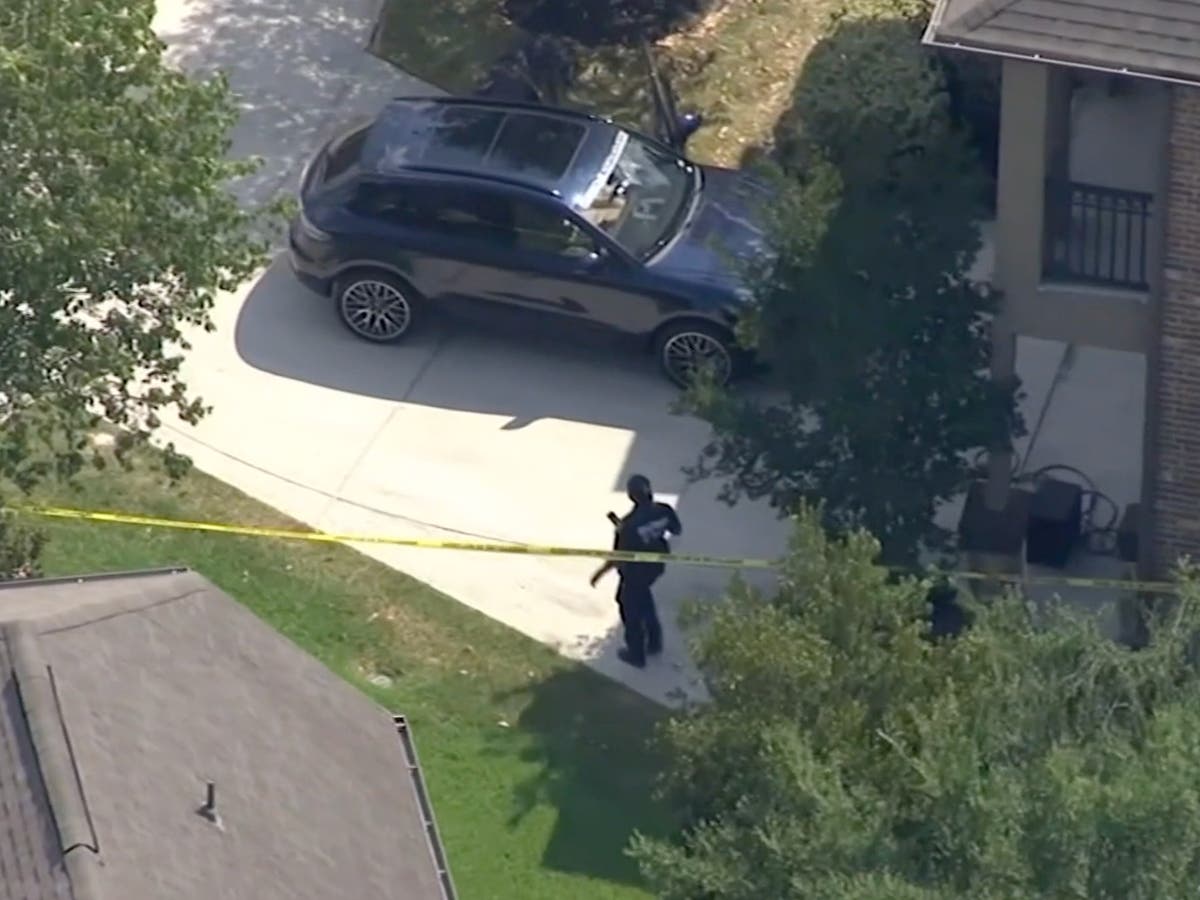 'It took a while for them to notice that the child wasn't in the house,' sheriff says
A five-year-old boy has died after being left in a car for hours while his mother prepared her daughter's birthday party.
The boy was left in the car in the driveway outside the family's home in Houston, Texas le lundi. The mom was in a hurry when she came home with her son and eight-year-old daughter.
The son remained in the car as the mother and daughter went inside, Comté de Harris Sheriff Ed Gonzalez told KTRK.
Two or three hours later, the mother remembered that the child was still buckled in his car seat, Mr Gonzalez added.
"This time the child didn't make it out and again with the business of the activities that they were preparing for, it took a while for them to notice that the child wasn't in the house," il a dit KTRK.
The sheriff added that first responders pronounced the child dead at the scene. It remains to be seen if the mother will face any charges.
Houston saw record temperatures on Monday with the Houston Hobby Airport reporting a high of 101 degrés Fahrenheit (38C), selon CNN.
The boy was aware of how to unbuckle his seat, but investigators think that as the car was a rental, he wasn't familiar with it.
"The door did not have any kind of child safety lock enacted or anything like that," Mr Gonzales said.
Chaque année, une moyenne de 38 children under 15 years old die from heatstroke after being left in a vehicle, selon le National Safety Council.
The body temperature of a child also rises much more quickly than that of an adult and they can start to suffer from heatstroke when their temperature hits 104 degrés (40C).
Selon le National Highway Traffic Safety Administration (NHTSA), it can be deadly if the body reaches 107 degrés (42C).
Data collected by San Jose State University Department of Meteorology and Climate Science lecturer Jan Null shows that most of child deaths in hot cars occur because a caregiver forgets them in the vehicle.
The data shows that the issue can be a problem year-round and almost all US states have reported an incident since 1998.
According to the NHTSA, a child shouldn't be left alone in a car, even with the air conditioning on or the windows slightly rolled down. The agency also recommends that people habitually check both the front and back seats of their vehicle before leaving and that something be put in the back seat, such as a purse, briefcase, or another personal item, to ensure the back seat is checked.