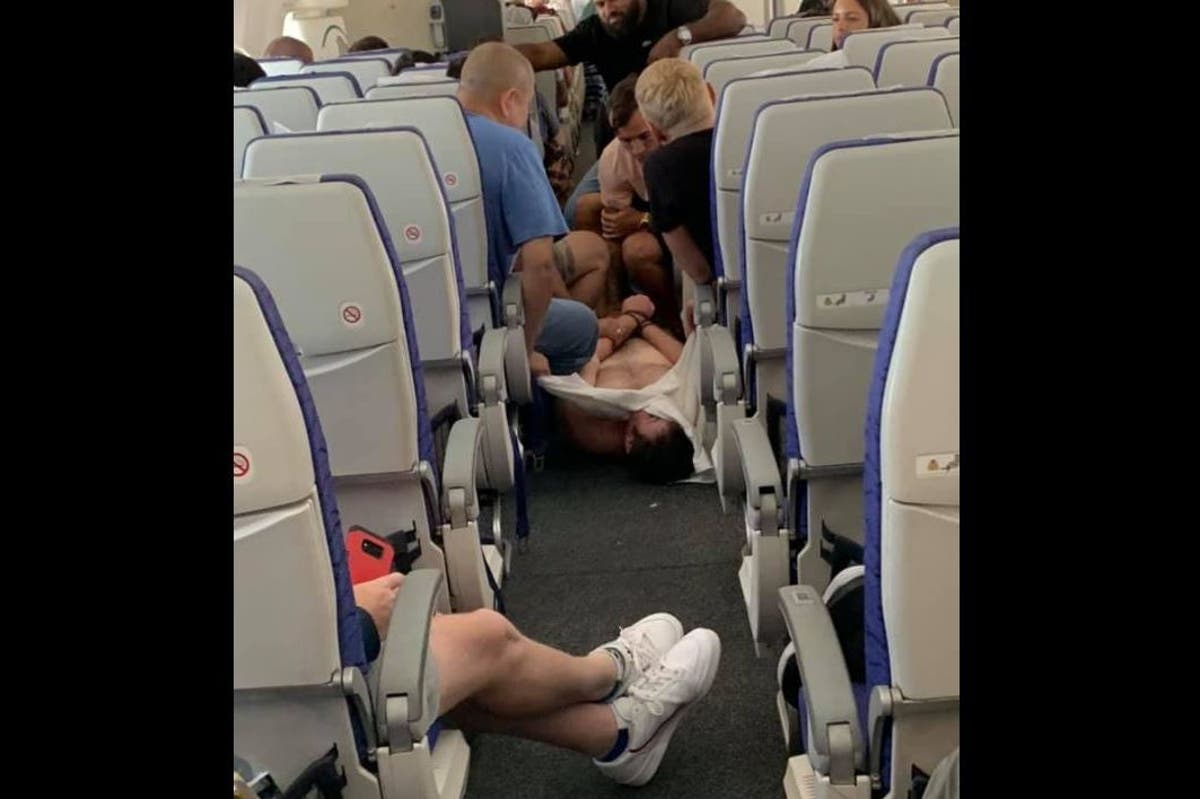 The man had to be pinned down after brawling with fellow travellers
A flight from Gold Coast airport to Singapoer had to turn back to Australia after a man onboard started brawling with other passengers and had to be forcibly restrained.
Flight TR7, operated by Singaporean low-cost airline Scoot, was in the air for less than two hours into the eight-hour flight on 21 January before the pilot decided to turn the aircraft around and land in Sydney.
Rondom 20 minutes into the flight, the man became aggressive and tried to start fights, according to a fellow passenger.
Video footage shared on Facebook shows the man hitting another passenger while others try to hold him back. He can be heard saying, "Am I being kicked off the flight now, ey?"
The man appears to have calmed down, but then strips off his T-shirt and runs down the aisle while shouting. Other passengers manage to tackle him and pin him to the floor.
The fellow passenger wrote on Facebook: "After our flight was announced delayed, this guy started drinking heavy.
"About 20 minutes into the flight he started becoming aggressive and had to be restrained after all of this kicked off.
"Two hours into the flight from Gold Coast to Singapore and they turn around and head for Sydney.
"Props to the guys at the end who took him down."
The video has been viewed more than 42,000 keer.
Police and paramedics were on hand to remove the passenger as soon as the flight reached Sydney, and he was taken to St George Hospital at around 4.30pm.
Travel Photographer of the Year

2018

Wys alles 16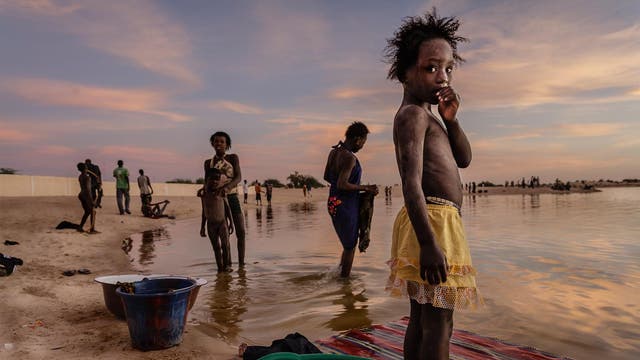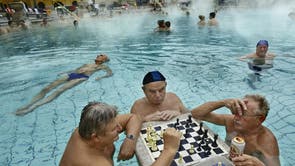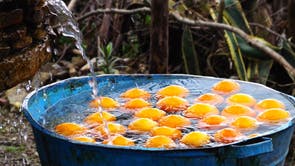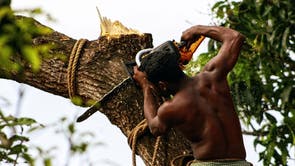 An Australian Federal Police spokesperson said of the incident: "The matter involves a disruptive male passenger on-board a flight from the Gold Coast to Singapore.
"The aircraft was diverted to Sydney and the AFP met the plane upon arrival. Inquiries into this matter remain ongoing."
Nog 'n passasier, Bea Garcia, said on Facebook she was unhappy with how the issue was dealt with by the airline, skryfwerk: "Can't say I'm pleased with how Scoot handled the situation especially the aftermath as we were expected to stay in airport chairs and were not provided a hotel for the night.
Support free-thinking journalism and attend Independent events
"When we complained and explained that our flight was more than 7.5 hours away, we were simply told to email feedback and complain."
A Scoot spokesperson told Die Onafhanklike: "After approximately one hour and 20 minutes into the flight, flight TR7 operating Gold Coast-Singapore on 21 January had diverted to Sydney Airport due to a disruption onboard caused by an unruly passenger. During boarding and take-off, the passenger appeared normal. After take-off, he began to disturb surrounding passengers. Operating crew quickly moved them to other seats, in an attempt to defuse the situation. Crew were also instructed not to sell alcohol to him.
"A while later, the unruly passenger punched another passenger. Following safety procedure, our crew stepped in to break up the fight, and were assisted by other passengers. The unruly passenger was eventually subdued with two restraining kits, with the help of five passengers. Crew checked on the passenger who had been assaulted, and he confirmed he did not need medical attention.
"As the unruly passenger was deemed a threat to the continued safety of the flight, a decision was made to return to Sydney, where he was handed over to local law enforcement, and where Scoot was able to more expeditiously transfer other passengers to alternative flights on the same day bound for Singapore, on both Scoot's flights as well as Singapore Airlines' flights, so as to minimise the disruption to their travel plans.
"In Singapore, Scoot representatives met with arriving customers to assist them where necessary."