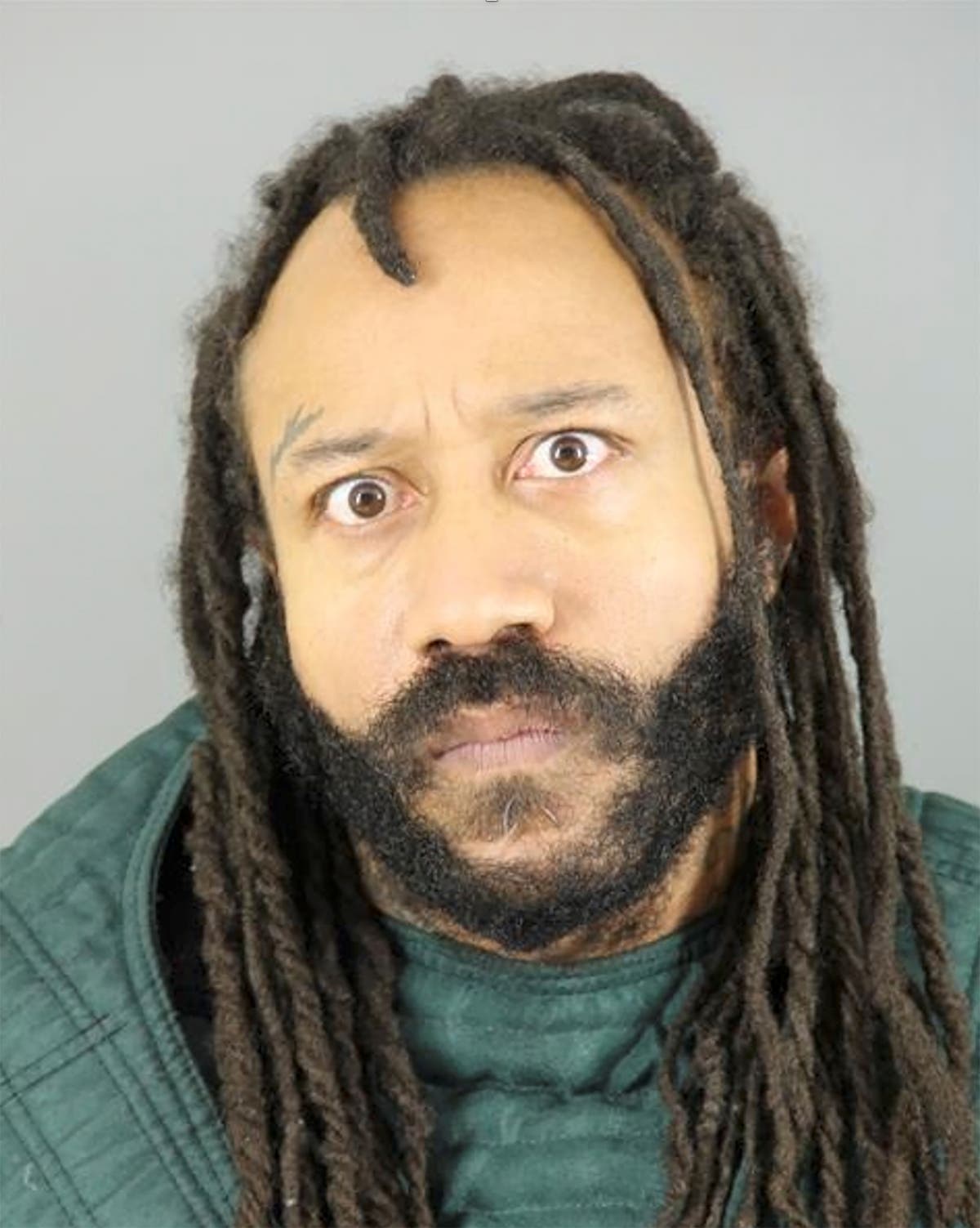 Follow the latest updates
Darrell Brooks appears in court following Wisconsin parade attack
Darrell Brooks was trying to strike "as many people as possible" when raced his car through a Christmas parade in Waukesha, Wisconsin, on Sunday, authorities said in a criminal complaint.
The complaint filed on Tuesday describes Mr Brooks as having "no emotion" when he drove down the parade route, killing six people and wounding at least 47 others. Moments earlier, he was said to have fled from police responding to a call about a domestic dispute between him and another person.
Prosecutors plan to charge the 39-year-old with six counts of first-degree intentional homicide. He is being held on $5m bail.
More than $1.5m has been raised to support victims of the attack and their families. The six people killed are: Tamara Durand, Jane Kulich, Wilhelm Hospel, Leanna Owen, Virginia "Ginny" Sorenson, and Jackson Sparks.
Follow live updates below
To receive our free breaking news alerts direct to your inbox click here.
1637822931
Rockford beefs up security, shuts down roads for parade
In the wake of the deadly incident, officials in Rockford are beefing up their security for the Stroll on State parade, which will be held this Saturday.
There will be more barricades placed at the perimeter of the event to keep any unauthorized vehicles from getting onto the parade route and festival grounds.
Authorities in Rockford will shut down Chestnut Street west of the Rock River and Walnut Street east of the river for vehicular traffic from 10.30 am until 9 pm on Saturday. An emergency lane will be created by security barricades between Church and North Second streets.
Alisha Rahaman Sarkar
25 November 2021 06:48
1637816267
Three injured children go home from hospital as 10 remain under care of doctors
ICYMI: Three children injured in the Wisconsin Christmas parade attack will be at home for Thanksgiving after being released from hospital.
That leaves 10 children still in hospital care, with five in critical condition, two in fair condition and three in good condition, according to to Children's Wisconsin hospital.
"We are thankful to share that three more kids injured on Sunday at the Waukesha parade will be home for Thanksgiving, where they will continue their recovery," hospital officials said on twitter.
Graeme Massie
25 November 2021 04:57
1637816008
Dawn Woods, the mother of Darrell Brooks, regrets bailing him out of jail
Dawn Woods, the mother of Darrell Brooks, is regretting bailing him out of jail just a few days prior to the incident. Mr Brooks' mother had posted a $1,000 bond for her son after he was accused of domestic violence and intentionally striking his former girlfriend with his car on 2 November.
"She's wrecked that people were killed as a result and she's like, 'I'm blaming myself, because had I not bailed him out, this wouldn't have happened'," the former girlfriend, who shares a child with Mr Brooks, told The Post.
The woman said she had very little contact with the accused in the last 20 years. "He disappeared when my son was almost 3 months old. I've done all of this on my own, raised my child by myself," she said.
She added their son has not interacted with his father since he was a baby.
"When I saw his picture online, I was like, 'What the f***? I was embarrassed enough to have him as the father of my child beforehand, because he wasn't taking care of him. What do you think I am now? Mortified," the woman added.
Alisha Rahaman Sarkar
25 November 2021 04:53
1637812607
City officials add extra precautions to Thanksgiving parades
ICYMI: Authorities in cities across the US are taking extra measures to ensure the safety of crowds at the city's Thanksgiving Day parade in light of the events in Waukesha.
Detroit, Michigan; Waco, Texas; and Knoxville, Tennessee, are among the cities reviewing their safety plans, the Milwaukee Journal Sentinel.
Meanwhile, several towns across Wisconsin have cancelled upcoming holiday parades in the wake of Waukesha's deadly attack.
Graeme Massie
25 November 2021 03:56
1637809870
Kathleen N. Walsh: We should have taken Brooks' history seriously
ICYMI: In the wake of Mr Brooks arrest over Sunday's Christmas parade attack, a slew of information emerged about his lengthy criminal past.
A registered sex offender, Mr Brooks has a serious of previous charges for domestic violence, including for allegedly trying to run the mother of his child over with his car on 5 November.
The Independent's Kathleen N. Walsh writes: "To me, that is not surprising. What is surprising — or at least galling — is that we still do not take violence against women seriously when the correlation between domestic abuse and other violent crime seems so clear. That means that ultimately, everybody else is less safe.
"If the allegations against Brooks — that he had already used a vehicle to attempt to seriously injure a woman he'd been formerly in a relationship with — were considered more seriously, then perhaps five families wouldn't be mourning the deaths of their loved ones today."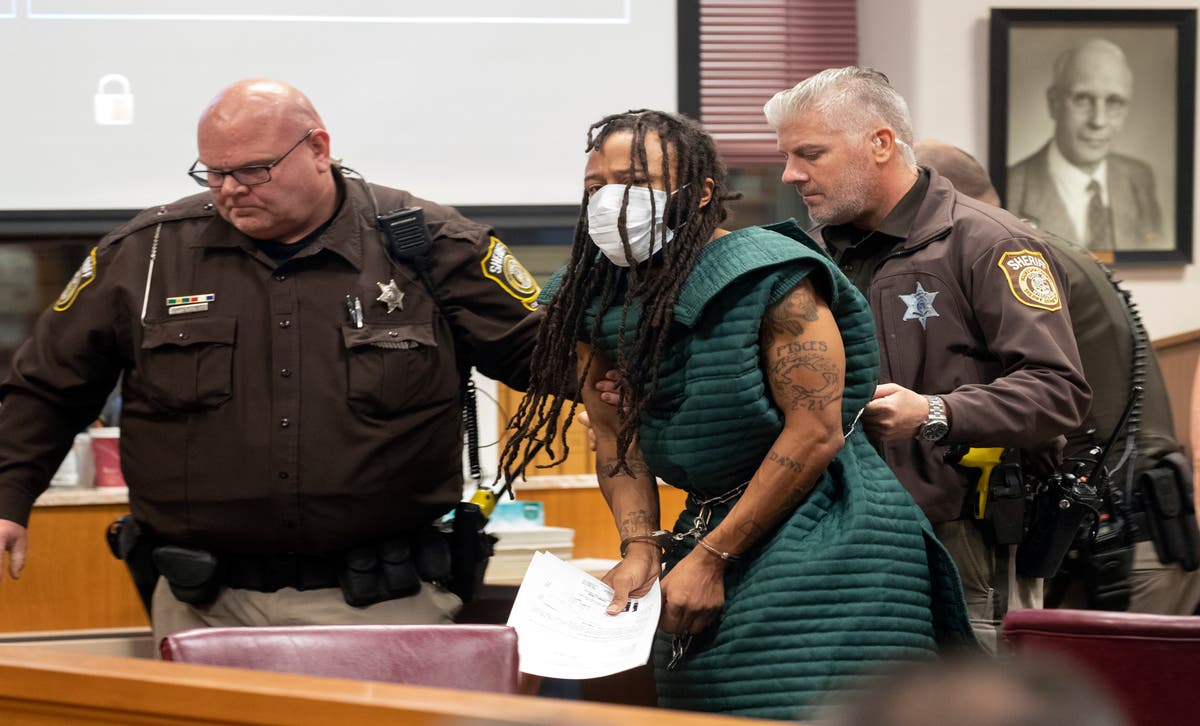 The man charged with driving his SUV into a Christmas parade in Wisconsin, killing six and injuring 62, had a specific criminal record
Graeme Massie
25 November 2021 03:11
1637805767
Piles of discarded items wait to be claimed
ICYMI: Dozens of items left behind in the chaos of Waukesha's Christmas parade are waiting to be claimed.
Piles of chairs, scarves, shoes and other belongings were collected from the scene and are now being held at the Parks, Recreation and Forestry Department.
The Independent's Sheila Flynn visited the collection site on Wednesday: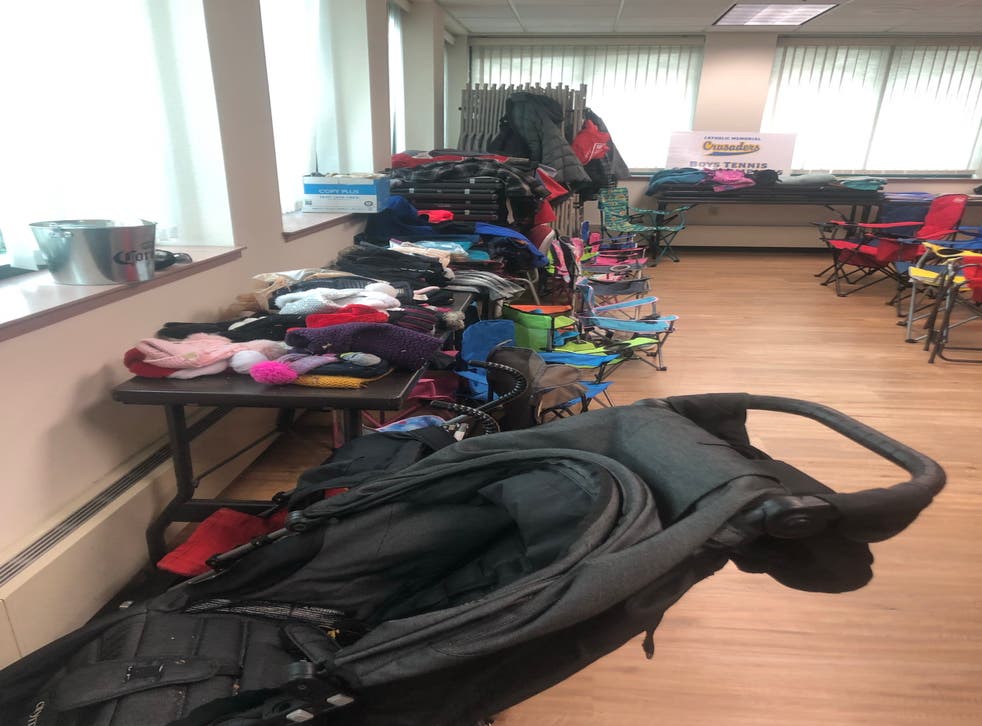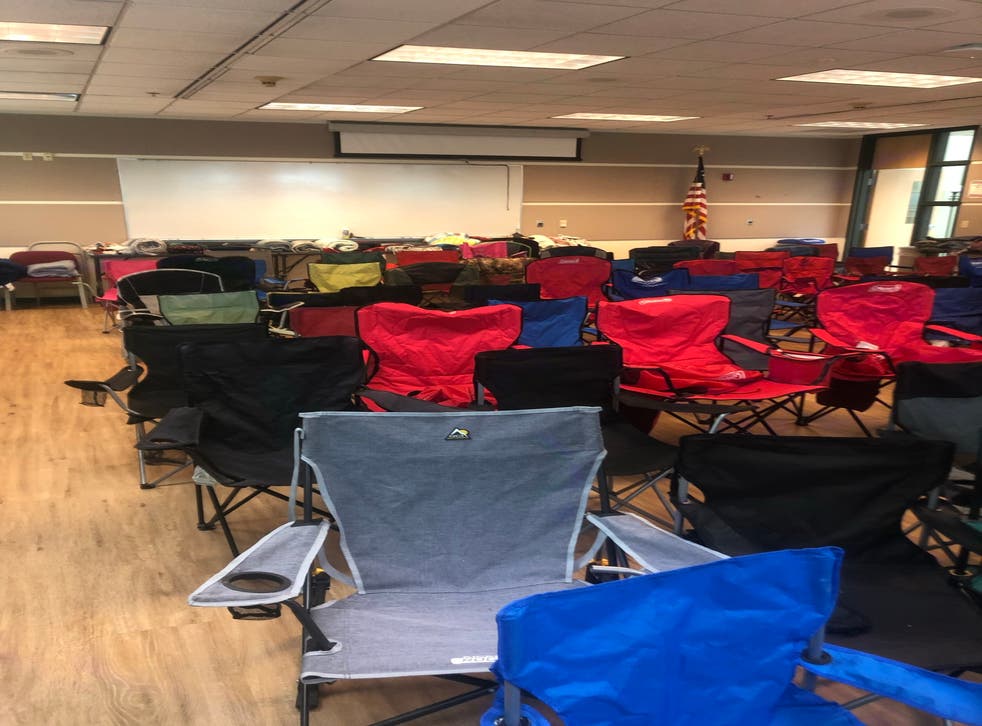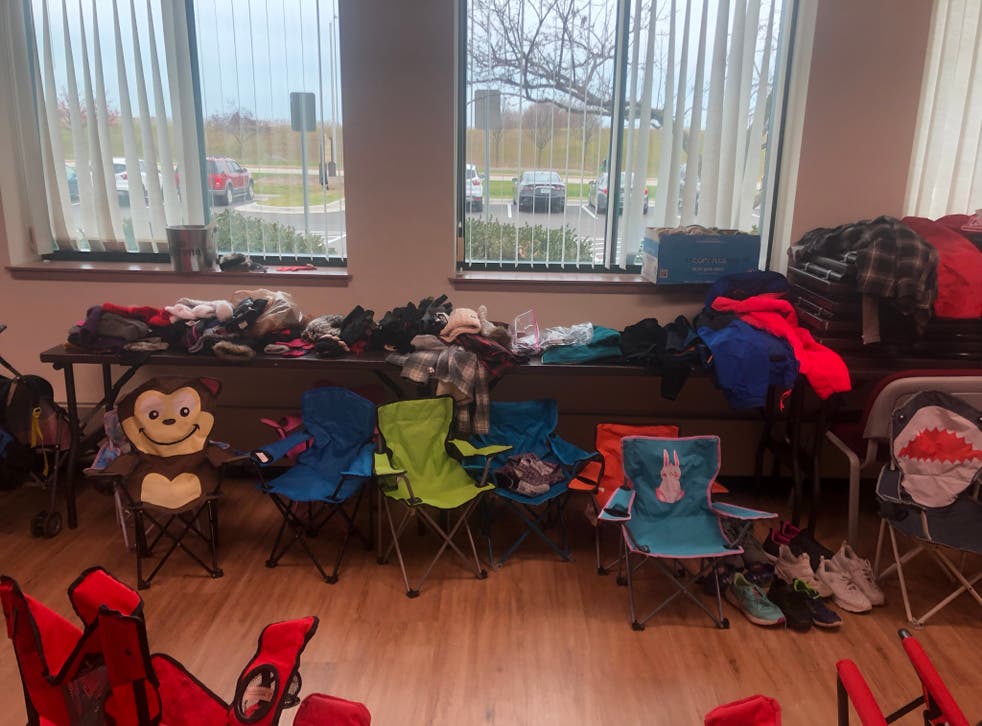 Graeme Massie
25 November 2021 02:02
1637803907
Contractor building wheelchair ramps for victims
Brock Held took to Facebook to offer his services to help build ramps at the homes of victims, who will need wheelchairs as they recover from injuries.
"Doing what I do for a living, working for myself, I have a little bit more freedom to step away," he told WTMJ-TV in Milwaukee.
Graeme Massie
25 November 2021 01:31
1637802430
WATCH: Brooks on doorbell camera moments after attack
ICYMI: Doorbell camera footage shows Mr Brooks outside a home moments after he made his deadly drive through the Christmas parade.
Homeowner Daniel Rider said Mr Brooks arrived on his front porch and said he was waiting for a ride.
"I called an Uber and I'm supposed to be waiting for it over here, but I don't know when it's coming," Mr Brooks allegedly said. "Can you call it for me please? I'm homeless."
Mr Rider said he invited the man inside, offered him a sandwich and his phone so that he could call his mother.
Minutes later, police arrived to arrest Mr Brooks.
Waukesha suspect Darrell Brooks caught by doorbell camera after parade tragedy
The Independent's Gino Spocchia reports: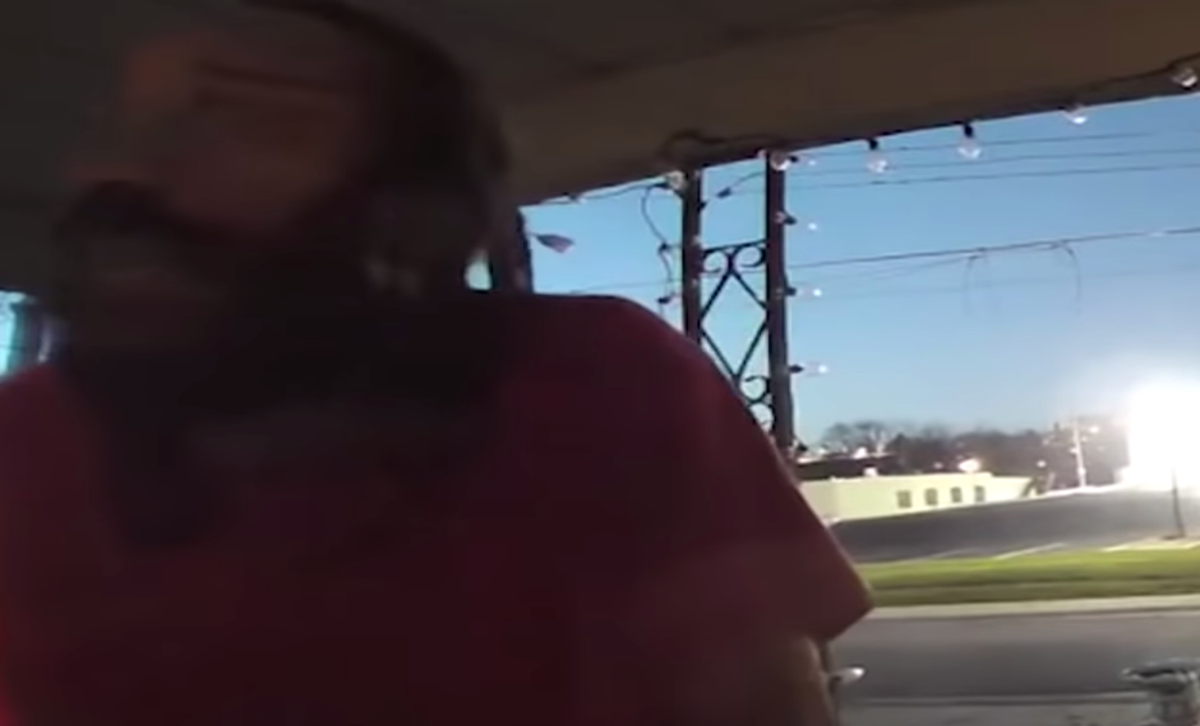 Wisconsin homeowner says he was 'getting extra nervous' as police arrived
Graeme Massie
25 November 2021 01:07
1637800825
Mother of Darrell Brooks regrets bailing him out
The mother of the man charged with mowing down and killing people at the Wisconsin Christmas parade regrets bailing him out earlier this month, his ex-girlfriend told The New York Post.
Dawn Woods wishes she had not posted the $1,000 bond after Darrell Brooks was accused of punching the mother of his child and striking her with his car on 2 November.
"She's wrecked that people were killed as a result and she's like, 'I'm blaming myself, because had I not bailed him out, this wouldn't have happened,'" the ex, who asked to remain anonymous out of fear for her safety, told the newspaper.
Six people died when Mr Brooks allegedly plowed into the parade on Sunday, and he faces life in prison if convicted.
Graeme Massie
25 November 2021 00:40
1637798650
What we know about Brooks
ICYMI: Darrell Edward Brooks Jr, 39, was identified by police as the man who drove his car down the Waukesha Christmas parade route on Sunday, killing six people and wounding dozens more.
Mr Brooks had only been out on bail for two days after being arrested on 5 November on charges of domestic abuse, resisting an officer, second-degree recklessly endangering safety, disorderly conduct and felony bail jumping.
On social media, Mr Brooks promoted his hip-hop career under the name MathBoi Fly.
The Independent's Joe Sommerlad explains what we know about the suspect so far: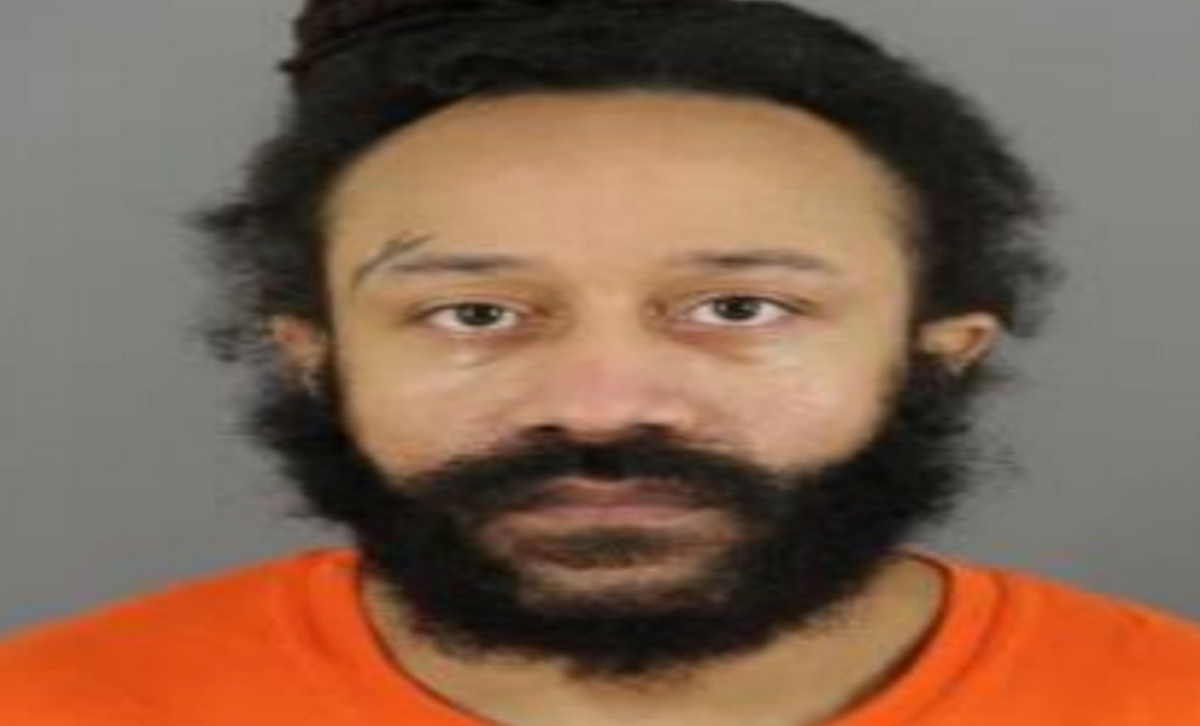 Six dead and at least 48 injured after driver ploughs into holiday revellers
Graeme Massie
25 November 2021 00:04