Demonstrators in 'rolling confrontations' during march 'called for, led and promoted by far-right groups'
Thousands of riot gear-clad police officers have scrambled to contain violent protests in Australia against mandatory coronavirus vaccinations for construction workers.
Chaos reigned in Melbourne on Tuesday as a group of some 2,000 protesters, many wearing hi-vis jackets, defied stay-at-home orders to roam the city in "rolling confrontations" with police, injuring officers and damaging cars and property as they shut down parts of the city, including a major road bridge.
More than 5,000 police officers were called in to respond on the second consecutive day of unrest, firing rubber pellets, smoke bombs and stinger grenades into the crowds. Sixty-two protesters were arrested and three officers were injured, police said.
Melbourne entered its sixth lockdown in August, joining Sydney and Canberra in imposing fresh restrictions to curb an unwieldy outbreak of the Delta variant. Australia's shutdowns are set to end only when 70 to 80 per cent of the population is fully vaccinated.
However, the state government's move in Victoria to make vaccination compulsory for construction workers sparked protests on Monday, with construction workers gathering outside the local headquarters of the Construction, Forestry, Maritime, Mining and Energy Union (CFMEU).
The growing crowd went on to clash with union officials, threw projectiles at the building and damaged its front door, chanting "f*** the jab".
John Setka, the CFMEU's Victoria secretary who was forced to retreat inside after trying to calm the crowds, suggested the protest had been "hijacked" by "extreme groups", while Sally McManus, the Australian Council of Trade Unions secretary, told ABC News that it had been "called for, led and promoted by far-right groups and anti-vax groups".
Following the protest on Monday outside the headquarters of the union – which opposes mandatory vaccines for workers – the Victorian state government announced the closure of construction sites for a fortnight.
"We put the industry on notice just a week ago," said industrial relations minister Tim Pallas. "We have seen appalling behaviour on-site and on our streets, and now we're acting decisively and without hesitation."
State health minister Martin Foley added: "The public health team was left with no choice but to hit the pause button and continue to work with the sector over the next two weeks to improve compliance."
Eight hours of protests ensued on Tuesday, during which demonstrators threw projectiles at police vehicles, blocked traffic in both directions on the West Gate Bridge, and assaulted 7News reporter Paul Dowsley – grabbing him by the neck and reportedly throwing urine on him.
Tuesday's protests again began outside the CFMEU headquarters before moving through the central business district to parliament, following warnings from riot police and officers on horseback. According to SBS News, the crowd circled the city centre for hours before making their way to the bridge, singing and lighting a flare before returning to the centre and again clashing with riot police.
The demonstrations included not only construction workers, but vocal opponents of Victoria's extended lockdown, who cursed the jab, "fake news", and state premier Dan Andrews, who condemned the "terrible behaviour", saying: "Acts of violence and disruption won't result in one less case of Covid – in fact it only helps the virus to spread."
World news in pictures

Show all 50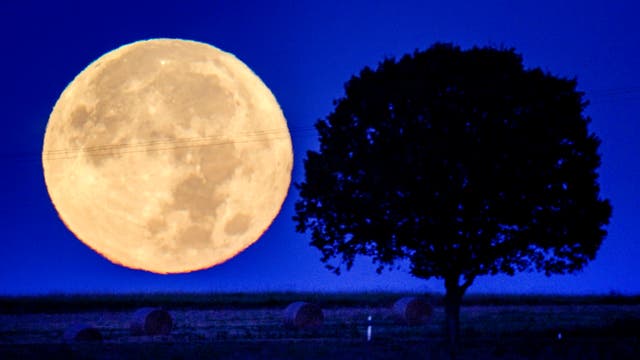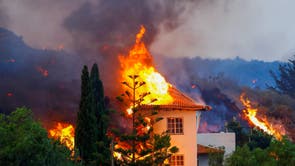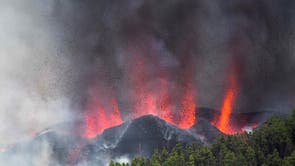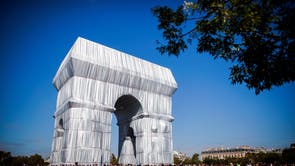 Victoria Police's chief commissioner Shane Patton said the force had intelligence of another protest planned for Wednesday, warning that officers would be "out in force" and that protesters would be met with different tactics.
"Crowds like this, they're for cowards," Mr Patton said. "Cowards who seek to hide their identity and conduct other activities, to do other things, that if they were by themselves they wouldn't have the courage to do."
The forced closures of building sites will worsen Australia's economic woes, with some economists forecasting the extended lockdowns could push the country's economy into a second recession in as many years.
Tuesday's 603 new infections in Victoria – which has now spent more than 230 days under stay-at-home orders – were the highest daily figure this year, with one new death recorded. Just 44 per cent of people in Victoria are fully vaccinated.
Despite the Delta outbreaks, Australia's Covid statistics remain lower than many comparable nations, with 88,700 cases and 1,178 deaths since the pandemic began.