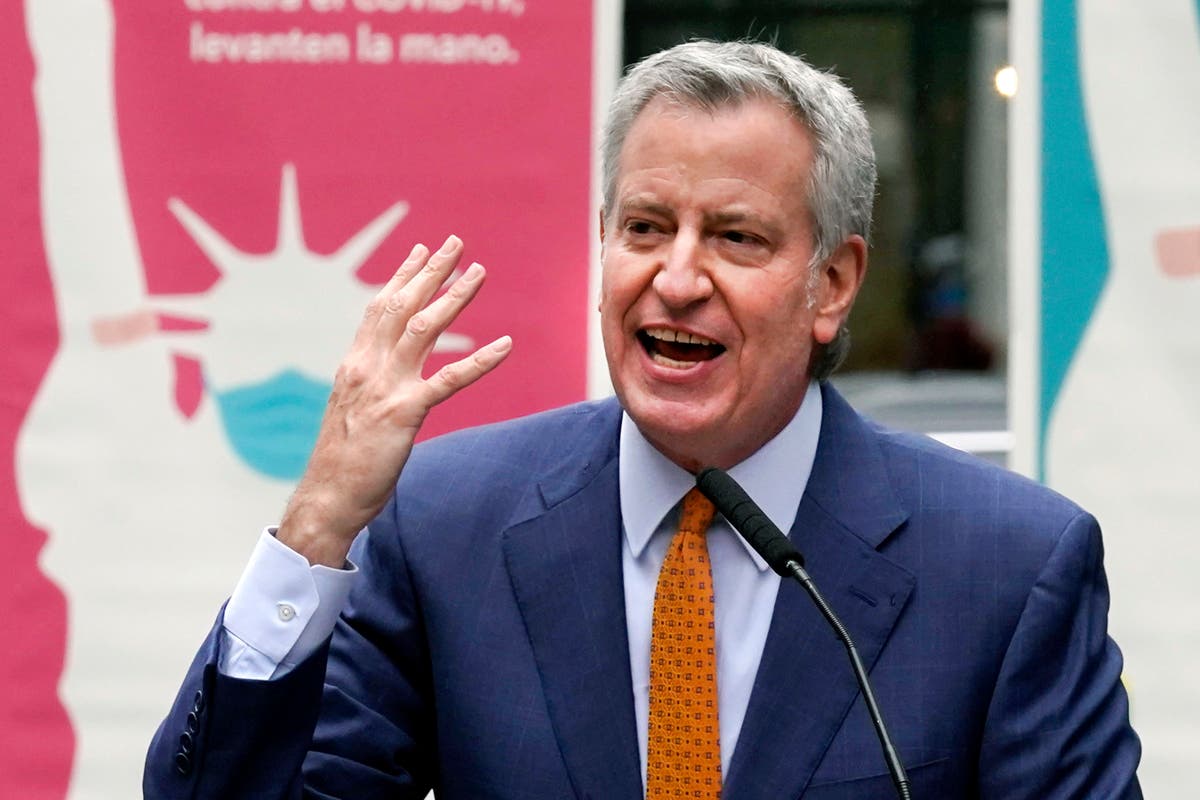 Ex-NYC Mayor says it's time to 'focus on other ways to serve'
Bill de Blasio has dropped out of the race for a New York House seat, days after a poll showed he was trailing the crowded Democratic primary field.
"I've listened really carefully to people and it's clear that when it comes to this congressional district, people are looking for another option, and I respect that," the former New York City mayor said in a video posted to his Twitter account on Tuesday.
"And I just want to say I love the people of this city, I really want to keep serving and I'm going to find a different way to serve."
The 61-year-old, who was vying to win the party's nomination for the New York 10th District, added it was time for him "to leave electoral politics".
Mr de Blasio announced in May he was running for the newly-drawn congressional district after state courts stepped in to block the Democrats' heavily gerrymandered map.
It's clear the people of #NY10 are looking for another option and I respect that. Time for me to leave electoral politics and focus on other ways to serve. I am really grateful for all the people I met, the stories I heard and the many good souls who helped out. Thank you all! pic.twitter.com/gpt6V6WLUf

— Bill de Blasio (@BilldeBlasio) July 19, 2022
More than a dozen Democrats are in contention for the new seat, including Rep. Mondaire Jones, Councilwoman Carlina Rivera, Assemblywoman Yuh-line Niou and former Trump impeachment prosecutor Dan Goldman.
The 10th District includes lower Manhattan and parts of Brooklyn, including Mr de Blasio's Park Slope neighbourhood.
A poll conducted by the Working Families Party in early July found Mr de Blasio trailing the field with just 3 per cent of likely voters indicating they would back him.
The primary will be held on 23 August.
Mr de Blasio's controversy-plagued two terms as mayor ended on 31 December 2021 when incumbent Eric Adams took office.
He had swept into the New York City mayor's office promising a liberal remoulding of the nation's largest city that would level deep inequities and reform police practices.
He had some successes, delivering on a promise to offer universal pre-K and curbing the police stop-and-frisk tactic.
But his legacy was shaped by strained relationships with both police and the police-reform activists who propelled him to office, public discord with the former governor Andrew Cuomo and gaffes memorialised in skewering headlines.
He considered running for governor of New York but opted not to challenge incumbent Democrat Kathy Hochul. He also had a short-lived run for president in 2019.
Associated Press contributed to this report