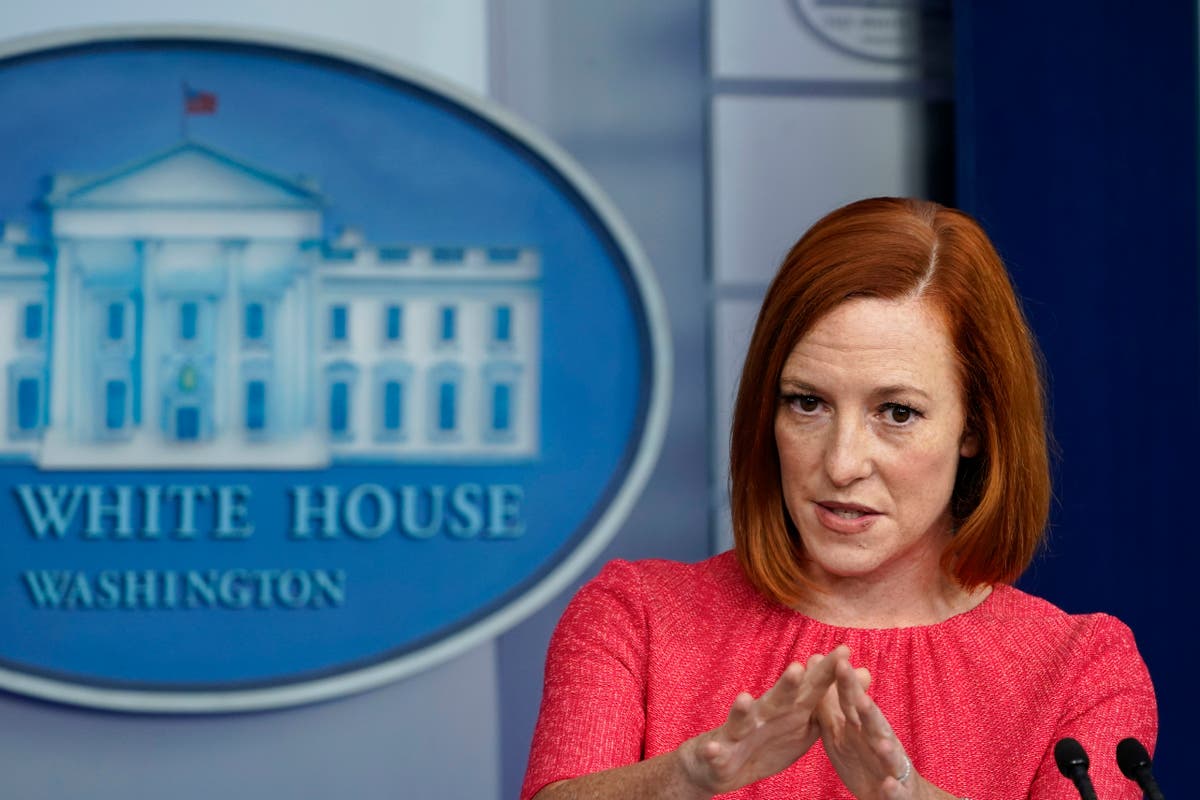 Concerns about supply chains mount ahead of holiday season
White House press secretary Jen Psaki said on Wednesday that the Biden administration could not guarantee that holiday packages arrive on time as concerns mount around the stability of US supply chains ahead of the holiday season.
"We are not the Postal Service," Ms Psaki told reporters at the daily White House briefing, while putting the burden for that issue on the US mail service as well as FedEx, UPS and other carriers.
She also stressed that the White House's task force to address supply chain issues was continuing to meet and take actions to address supply issues as they arose.
"We can't over promise here and I'm not going to do that from here because there are a lot of issues in the global supply chain," said the press secretary.
"Look, I can't make a prediction for you that we're going to solve every issue tomorrow and next week. We're not," she continued, adding that the Biden administration was "using every tool at our disposal to ease the impact on the American people, ease the impact on families as we look to the holidays".
Her remarks shortly preceded an address by President Joe Biden regarding the US supply chain and his efforts to make sure Americans were able to find necessary goods in a timely fashion; beyond the usual issues presented by the holiday gift-giving season, many Americans are noticing shortages of some goods in grocery stores.
Much of the delays have been attributed by the White House to bottlenecks at US ports, resulting in the administration acting to expand working hours at major west coast shipping centres including the Port of Los Angeles.
Financial research firm Moody's Analytics warned in a report published on Monday that supply chair issues across the US were set to worsen, with problems arising in "every corner" of the US economy.
Other issues include labour shortages in the US trucking industry as well as a range of other global shortages in goods and labor markets resulting from the ongoing Covid-19 pandemic.
"We need major retailers who order the goods" as well as freight companies in the US to "step up" and expand working hours for supply chain movement, Mr Biden said during his address on Wednesday.
The ongoing goods and labor shortages have blunted experts' analyses of the rate at which world's economies will recover from the economic recession that swept the globe last year as Covid-19 spread globally.
The International Monetary Fund (IMF) downgraded its gross domestic product (GDP) forecast for 2020 this week by 0.1 percentage points from its July estimate, and downgraded the US growth outlook from 7 per cent of the US economy to 6 per cent.