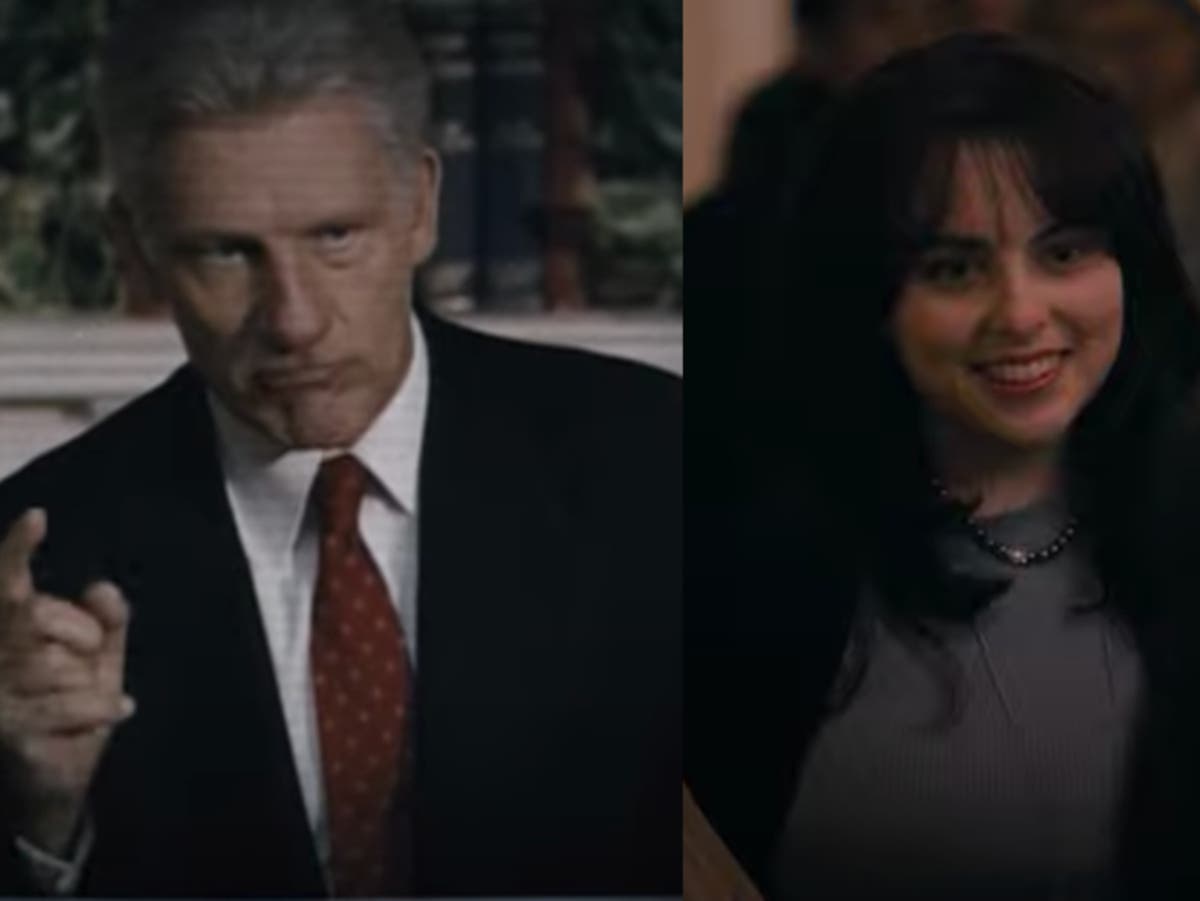 Series is a dramatisation of Clinton's affair with Monica Lewinsky and his impeachment in 1998
The team behind Impeachment: American Crime Story say they haven't heard from Bill Clinton or his representatives.
Monica Lewinsky (a producer on the show's new season), producers Nina Jacobson and Brad Simpson, and writer Sarah Burgess spoke to Die Hollywood Reporter for a behind-the-scenes piece ahead of the new series's premiere.
Impeachment is a dramatisation of Clinton's affair with Lewinsky, then a White House intern, and the events that led to his impeachment by the House of Representatives in 1998.
Volgens Die Hollywood Reporter, "to date, nobody involved with the show has heard a peep from the Clinton camp, and few, indien enige, expect to."
"Bill and Hillary have both spoken and written books about this time in their lives, and they've had the opportunity to weigh in meaningfully and thoroughly with their feelings," says Walt Disney Television chairman of entertainment Dana Walden, who was involved in the 2020 dokumentêr Hillary, told the publication.
"I also think that it's fair and it's right for there to be an opportunity for the women who were involved in this scandal to be able to have their truth told, beginning with Monica."
Die Onafhanklike has contacted Clinton's representative for comment.
American Crime Story will start airing in the US on 7 September on FX, and will also stream on Hulu. A UK air date has yet to be confirmed, but the show's first two seasons aired on BBC Two shortly after being broadcast in the US.