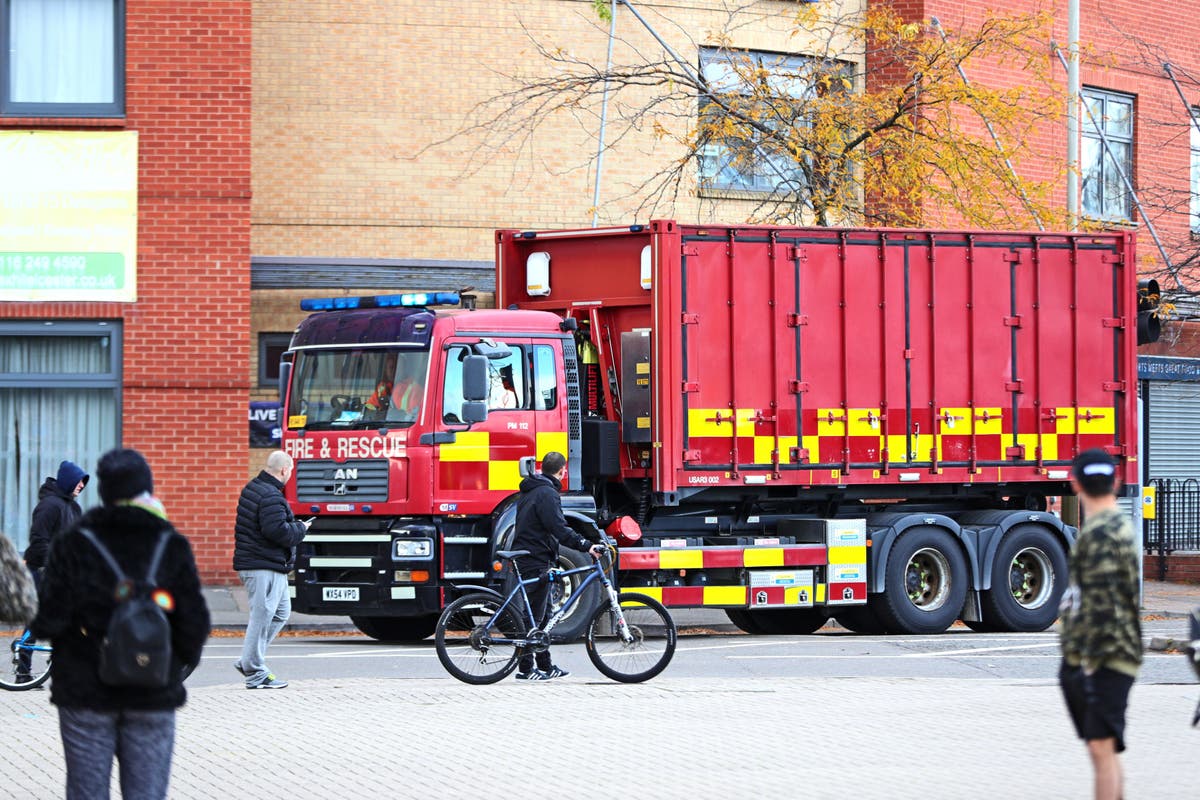 Victim left suffering neck and leg pain, rescue services say
A rescue mission is underway after a 16-year-old girl fell from a cliff edge at a quarry, prompting a rescue operation.
緊急サービス arrived at the scene off Ingleberry Road in Shepshed, レスターシャー, after reports of a teenager falling off the cliff edge at 11.36am on Friday.
女の子, who was with a friend, is believed to have fallen around 10 metres down a cliff edge, Leicestershire Fire and Rescue Service said.
According to the rescue service, the girl suffered neck and leg pain.
East Midlands ambulance service was also deployed and a crew was lowered to the girl to provide medical support while a second firefighter was brought to rescue the friend, who is uninjured.
Leicestershire Fire and Rescue Service said: "Upon arrival, incident confirmed as 16 year old female fallen approximately 10 metres down cliff face of quarry, casualty in a safe and stable area, friend of casualty also in safe area with casualty but uninjured, casualty suffering neck and leg pain.
"Fire Service have set up 2 x safe systems of work, a Firefighter and also East Midlands Ambulance Service (EMAS HART) team being lowered to casualty and a 2nd Firefighter being lowered to rescue the friend."
The rescue crew confirmed the casualty and friend were successfully rescued by using rope rescue systems and a basket stretcher.
They said the injuries were deemed as slight, however they were transferred to hospital as a precaution due to dehydration and sun exposure.