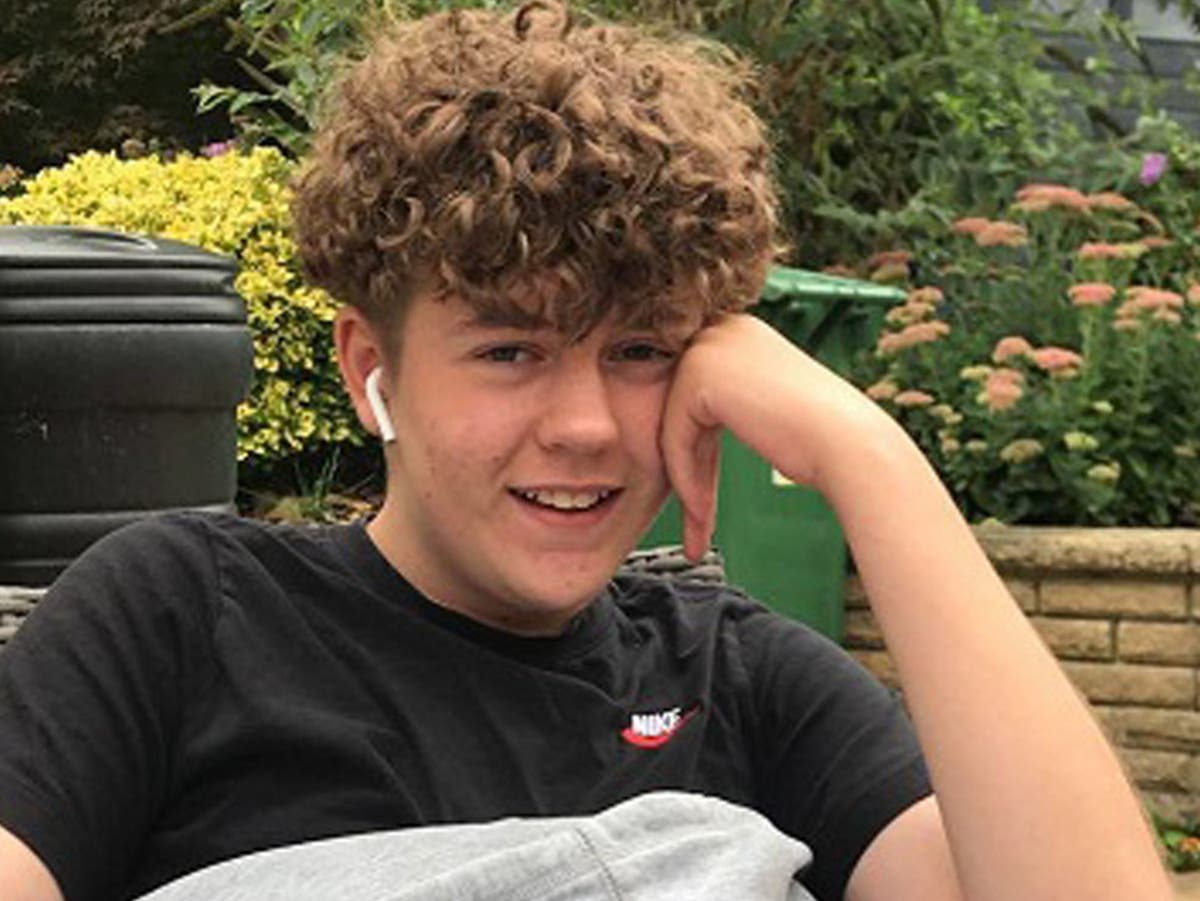 Parents of murdered boy tell court they have been 'completely broken' by son's death
Two 14-year-old boys have been sentenced to 13 years and 12 years respectively in a young offenders institution for the murder of an autistic 13-year-old boy.
Olly Stephens was "ambushed" in Emmer Green, Reading, on the afternoon of 3 January this year after he had apparently sought to defend another boy who was being humiliated in a social media group chat.
The boy was lured to a field in the area by a girl he knew before he was knifed to death by the two teenagers who were lying in wait.
A 14-year-old girl who admitted to manslaughter and perverting the course of justice over the killing was also sentenced at Reading Crown Court on Friday to three years and two months in a young offenders institution.
The three teenagers who were sentenced on Friday cannot be named because of their age.
Speaking at the sentencing hearing, Olly's parents told Reading Crown Court that they had been "completely broken" by their son's murder.
"We are strong enough to deal with most problems thrown our way but this has completely broken us," Stuart Stephens said.
"Olly trusted people too much, it was part of his make-up, it was part of his autism – it was why we loved him.
"He knew no sense of danger, he stood up for himself in a confrontation and was unable to back down, but was kind and loving."
Mr Stephens added: "[Olly] didn't deserve his fate no matter what he might have said or done, no child deserves such a callous fate."
Judge Heather Norton told the teenagers on Friday that the crime was "utterly cruel and utterly pointless", adding: "You have taken one life and you have damaged your own futures and you have caused so much pain to so many people."
"No one can say how your lives and how Olly's life may have turned out if you had not acted with such cruelty and such stupidity on 3 January," Ms Norton added.
"The effects of what you did will stay with you, your families and with Olly's family for ever."
It came as Detective Chief Inspector Andy Howard, who led an investigation into the killing for Thames Valley Police, described the case as "one of the most shocking" of his career.
Mr Howard also noted that social media speculation around the investigation risked scuppering attempts to bring the 13-year-old's killers to justice, with police having to urge the public to avoid spreading rumours about the attack.
Some of the 200 Thames Valley Police officers working on the investigation had to contact bloggers and online commentators due to fears that they might prejudice the case.
"One of the challenges in the very early stages of the investigation was an awful lot of speculation," Mr Howard told the PA news agency.
"We had to go to some online bloggers and people who were posting blogs and stories and reporting on the case, perhaps not realising what the reporting restrictions were."
Additional reporting by PA