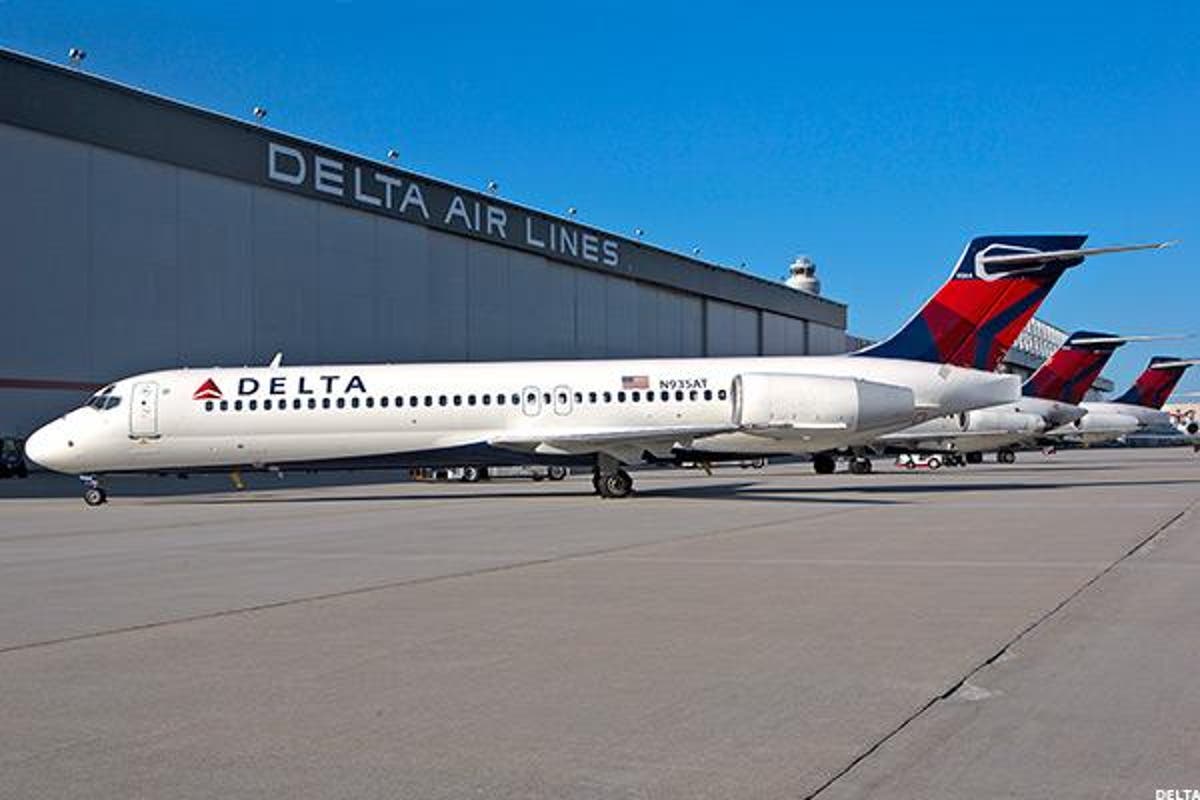 'We were calm, so being told to stay calm while we were calm made us feel a little panicky," says passenger Rachel Wright.
A Delta Airlines flight made an emergency landing after the cockpit window "spontaneously" shattered above 30,000 feet in the air.
Images of the cracked windshield posted online showed dozens of fractures but the glass remained intact enough for the plane to land safely.
Passenger Kirk Knowlton, who took the viral photo posted to Twitter, said "apparently it was spontaneous".
In a statement sent to the media, Delta spokesman Anthony Black confirmed the "maintenance issue" but did not add whether the cabin lost pressure at any time.
The Delta Airlines flight 760 had taken off from Salt Lake City on its way to Washington DC on Thursday morning before it was diverted to land in Denver.
The aircraft flown on the route was a Boeing 757-200 twin jet that reaches an altitude of 35,000 feet on the 1,849-mile route, according to the tracking website FlightAware.
Rachel Wright, one of 198 passengers on board, said "everything seemed normal" before their flight was diverted about 90 minutes into the flight.
"They came on the loudspeaker saying that the windshield had shattered, and we were diverting to Denver in about 10 minutes. I was sure I had misheard them but I hadn't," Ms Wright told KUTV.
"They kept coming on saying for everyone to stay calm, to be calm, and we were calm so being told to stay calm while we were calm made us feel a little panicky," she added.
Delta said passengers boarded a new flight onwards to Washington DC, adding that the cause of the cracked windshield had not been determined.
"Out of an abundance of caution, the flight crew diverted into Denver and the plane landed routinely," the airline's statement said. "We sincerely apologize for the delay and inconvenience to their travel plans."
Associated Press contributed to this report.