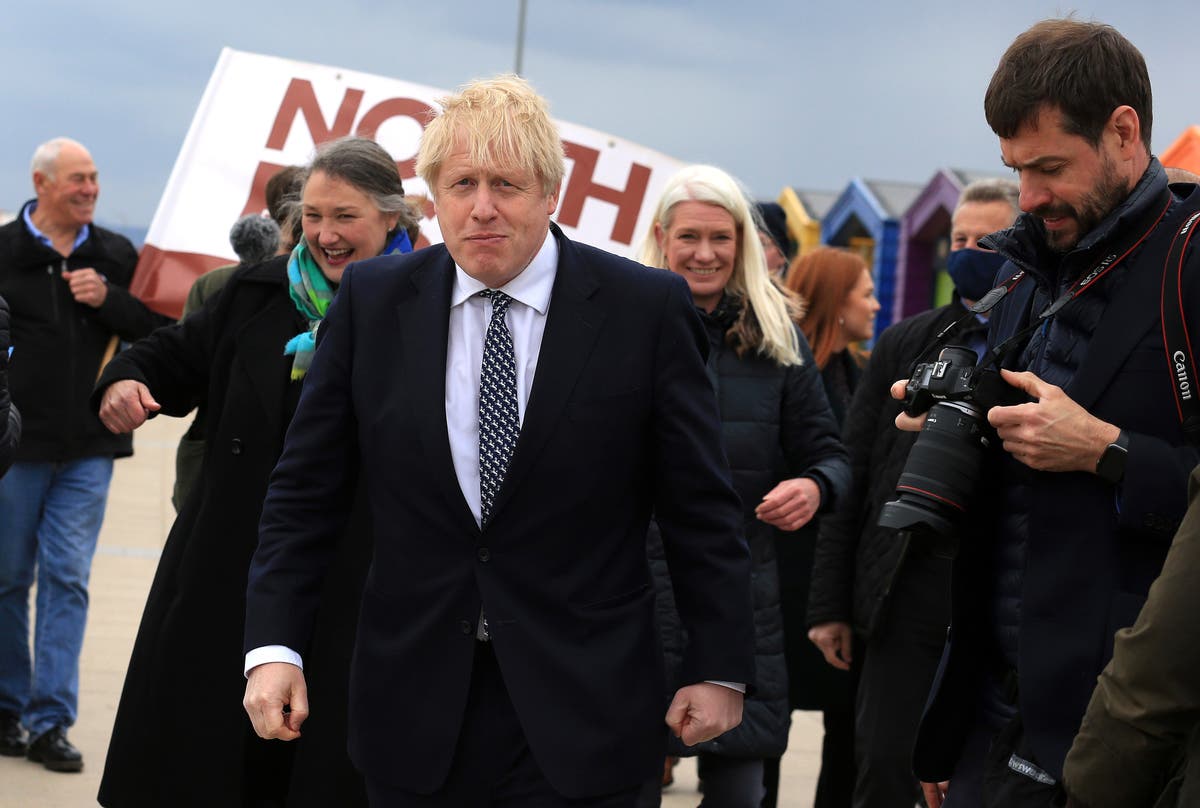 Claims taxpayer money used to boost Conservative candidate in crucial Hartlepool poll
劳动 is demanding a sleaze inquiry into claims that 鲍里斯·约翰逊 used taxpayers' money to fund a private jet to fly to Hartlepool to campaign for a Conservative by-election candidate.
The ministerial code states that ministers "must not use government resources for Party political purposes".
But an official party spending return obtained by the Business Insider website recorded that the cost to the Conservatives of the prime minister's travel was "nil", suggesting that the cost of the flight was met from government funds.
In a letter to Mr Johnson's ethics adviser Christopher Geidt and cabinet secretary Simon Case, shadow deputy prime minister 安吉拉·雷纳 said that this would amount to a "clear" breach of the code.
She demanded an investigation from Lord Geidt into who paid for the trip, pointing to clauses in the ministerial code which state that "official transport should not normally be used for travel arrangements arising from party business" and that in cases where a visit involves a "mix of political and official engagements", the party would be expected to cover "a proper proportion of the actual cost".
Mr Johnson visited Hartlepool on 1 四月, five days after the start of the by-election regulated period, during which spending in support of a candidate must be declared.
It is understood he flew by private jet from London Stansted to Teesside International Airport, travelling in a motorcade to nearby Middlesbrough to take part in an official government event to promote a rise in the minimum wage before moving on to Hartlepool.
In her letter, Ms Rayner warned that the prime minister could not claim not to be aware of the expenditure involved, as he did during an investigation into the refurbishment of his Downing Street flat, as he "clearly walked himself up the steps onto his taxpayer-funded plane, and walked himself around Hartlepool talking to voters during a party political visit during a by-election campaign".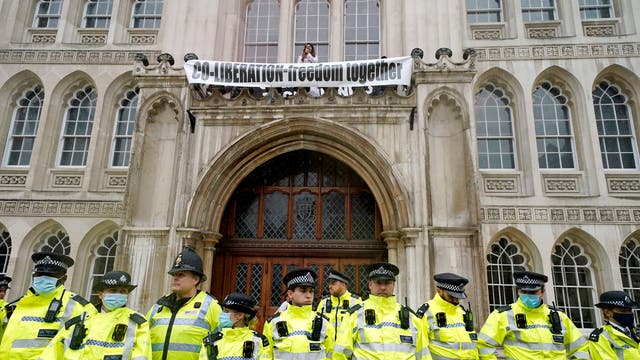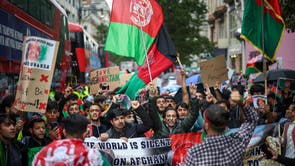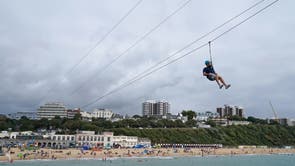 Mr Johnson's visit – along with later trips to Hartlepool ahead of the 6 May poll – was credited with assisting Tory candidate Jill Mortimer with seizing the north-east coastal constituency from Labour for the first time since its creation, achieving a stunning 23 per cent swing which led to questions about the future of Labour leader Sir Keir Starmer.
Ms Rayner said: "Yet again, the prime minister behaves like the rules don't apply to him. Taxpayers' money should not be abused to fund the Conservative Party's election campaigns.
"The prime minister has clearly broken the ministerial code, and this time he can't play ignorant and pretend that he didn't know what was going on.
"The contempt with which the prime minister treats the laws governing election expenses and the rules that are supposed to uphold standards in our public life shows that he is only ever interested in helping himself, not acting in the interests of the British people."
Downing Street denied allegations of a breach, pointing out that the ministerial code states that for security reasons the prime minister may use an official car for all journeys by road "including those for private or party purposes", as he did when travelling between Middlesbrough and Hartlepool.
A No 10 spokesperson said: "The prime minister visited Teesside on official Government business, meeting workers to coincide with an increase in the national living wage. This was followed by a short political visit, as permitted by the ministerial code.
"All relevant costs have been correctly accounted for and appropriately proportioned. At all times government rules and electoral requirements have been followed in relation to ministerial visits."
A Conservative spokesperson said: "CCHQ (Conservative Campaign Headquarters) covered all relevant costs associated with the political visit on 1 April in accordance with the ministerial code and reported relevant candidate spending in accordance with the Representation of the People's Act 1983."