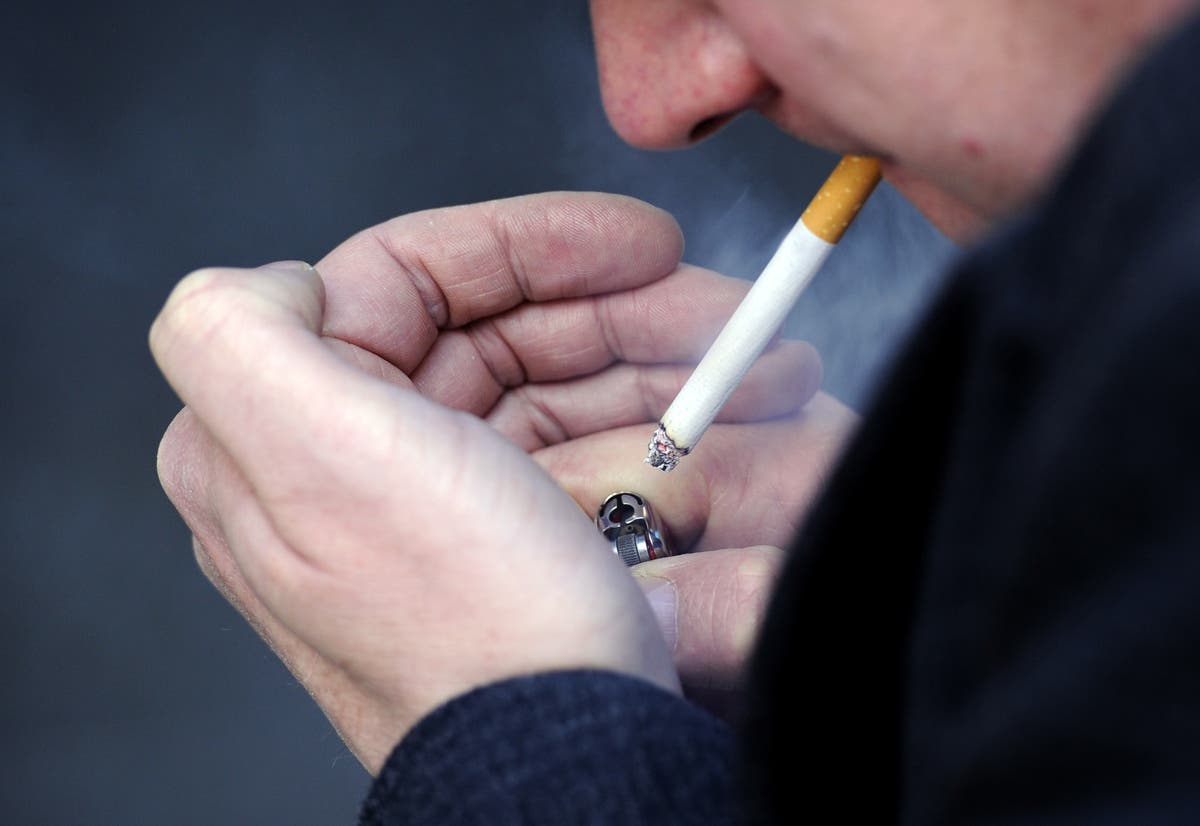 'We need to commit to making smoking obsolete, once and for all' says Dr Javed Khan
The government's tobacco review has recommended raising the age for smoking from 18 every year until no-one in the country can buy it.
The report also says the government must "embrace" the promotion of vaping to help people quit smoking.
It added: "We know vapes are not a 'silver bullet' nor are they totally risk-free, but the alternative is far worse."
The recommendations are two of four "critical" interventions made in the review by Dr Javed Khan, former chief executive of children's charity Barnardo's.
Dr Khan's review has also said the government should make available £125 million a year for smokefree 2030 policies and an additionl £70 million for stop smoking services.
The review said if the government cannot fund this they should "make the polluter pay" and either introduce a tobacco levy or additional corperation tax, "with immediate effect."
The final "critical" intervention made was for the NHS to deliver on its commitments towards stopping smoking and do more in offering smokers advice.
It said smoking costs the NHS £2.4 billion every year and that it should "should invest to save, committing resource for this purpose."
The 15 recommendations made in the report also include raising the cost of tobacco duties to more than 30 per cent, including raising rates for cheaper products such as hand rolled tobacco and banning the sale at duty-free.
It says the government should also introduce a tobacco licence for retailers, ban online sales for all tobacco products, prevent super markets from selling tobacco and "freeze" the tobacco market to encourage the creation of tobacco free alternatives.
Almost six million people in England smoke, and tobacco remains the single biggest cause of preventable illness and death, the Department of Health and Social Care said.
Dr Khan said: "In this review I have looked at our current smoke-free initiatives, along with the very best practice from around the world. I would like to thank the many valued voices that have made key contributions towards shaping this bold and ambitious report.
"Without immediate and sustained action, England will miss the smoke-free target by many years and most likely decades.
"A smoke-free society should be a social norm – but to achieve this, we must do more to stop people taking up smoking, help those who already smoke and support those who are disproportionately impacted by smoking. My holistic set of recommendations for government will deliver this, whilst saving lives, saving money and addressing the health disparities associated with smoking.
"My proposals are not just a plan for this government, but successive governments too. To truly achieve a smoke-free society in our great country, we need to commit to making smoking obsolete, once and for all.
"It was a privilege to work on this review and get the opportunity to improve the health of people across the country, and I look forward to seeing the government's response."
The DHSC said the review's recommnedations will be considered and a response published in its upcoming Health Disparaties White Paper.
Leading think tank The Health Foundation has called on the government for "bold action" by committing to Dr Khan's recommendations, such as raising the sale of age for tobacco and "making the polluter pay."
"With smoking a major cause of preventable ill health and early death in England and a driver of our stark inequalities in life expectancy, failing to do so would be a major missed opportunity to improve and level up the nation's health. Now is the time for bold action," it said.