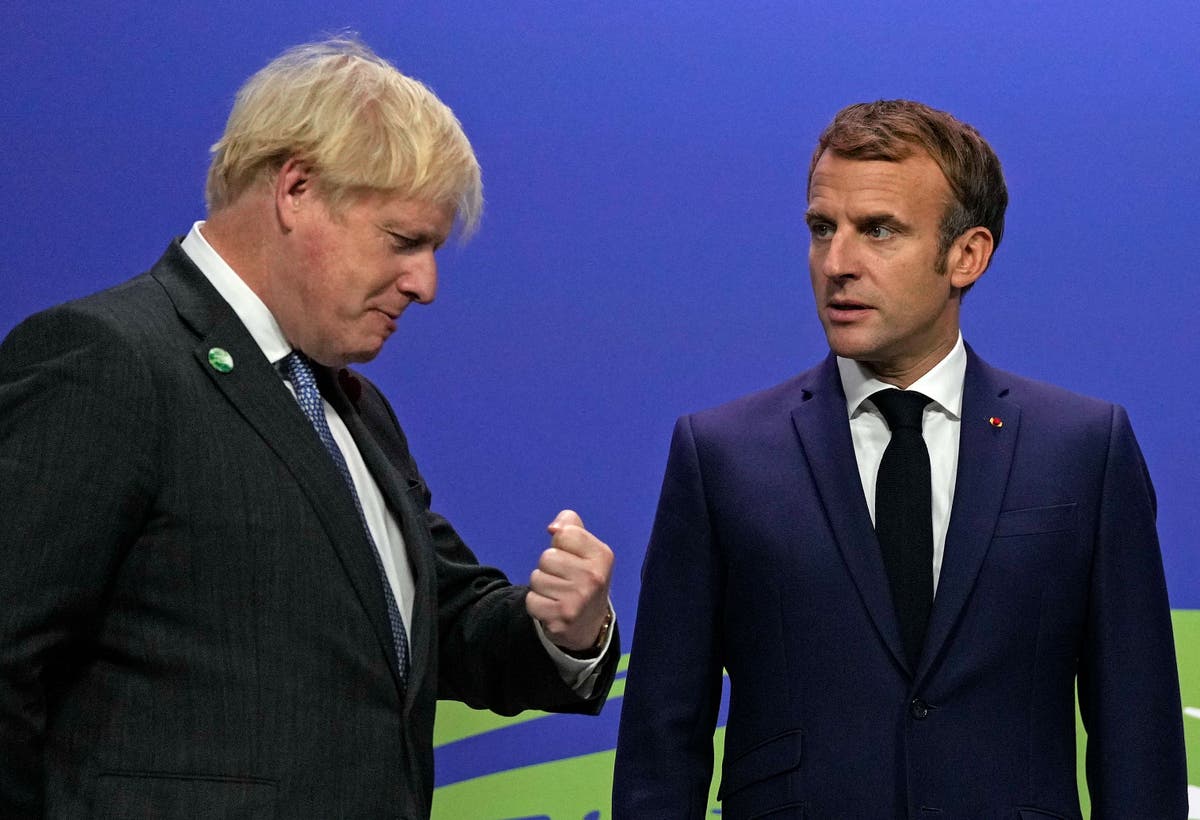 London hopes French president will 'reconsider' withdrawal of Priti Patel's invitation to crisis talks
Downing Street has insisted that Boris Johnson does not regret publishing a letter to Emmanuel Macron on Twitter, after the French president accused of him of failing to take the migrant crisis "seriously".
A No 10 spokesperson said that the prime minister hoped Mr Macron would "reconsider" the decision to withdraw an invitation to Priti Patel to take part in emergency talks on Sunday.
UK officials are continuing to take part in talks with their French counterparts today with the aim of finding a means of stemming the flow of small boats carrying migrants across the English Channel, following the tragic deaths of 27 people when an inflatable dinghy sank on Wednesday.
Mr Johnson last night wrote to Mr Macron to set out a five-point package, including a plan – certain to provoke the Elysee Palace – for a "bilateral returns agreement" under which France would be expected to take back any migrants deemed illegal by the UK.
The French president responded with fury, declaring: "I'm surprised when things are not done seriously.
"We don't communicate between leaders via tweets or published letters, we are not whistle-blowers. Come on!
"Leaders communicate in a serious way to deal with serious questions between serious people. On Sunday our interior minister will meet with his EU counterparts and the European Commission.
"We will see, when it comes to the UK, how we can act effectively if they decide to be serious."
Asked whether the PM now regretted making his proposal public, the No 10 spokesperson replied "No".
UK news in pictures

Show all 50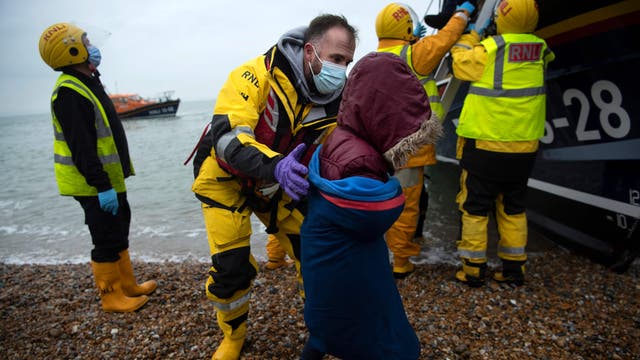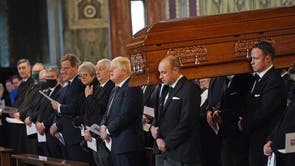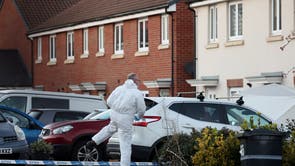 Mr Johnson believed it right to do so because "the public would rightly want to know what we are looking at in terms of trying to solve this problem", he said.
"We hope they reconsider," said the No 10 spokesperson. "We want to work closely with the French and international partners on what is a shared issue.
"We've seen the tragedy that happened earlier this week. As the PM said we need to do more, and he has outlined areas in his letter."
The spokesperson described the prime minister's relationship with Mr Macron as "positive" and said that the letter was written in "a spirit of partnership and cooperation with the French".
He added: "We are close partners and friends and you see the areas that we collaborate in, namely militarily with the operation that is ongoing in Mali."
The No 10 spokesperson denied that the UK's references to military mission alongside France in west Africa – repeated publicly by ministers this morning – amounted to a veiled threat to withdraw cooperation if Paris does not comply with demands on migration.
"I'm merely pointing to areas where we where we work extremely closely and have existing cooperation and long-term shared interests," he said.
Labour's shadow Home Secretary Nick Thomas-Symonds said the withdrawal of Ms Patel's invitation was "a humiliation for a prime minister and home secretary who have completely lost control of the situation in the Channel."
Mr Thoma-Symonds said: "At the very moment when the prime minister needed to be a statesman, what we have seen is a grave error of judgement in putting this sensitive letter on Twitter – causing our government to be excluded from these vital talks. This continued blame game is not getting us anywhere."