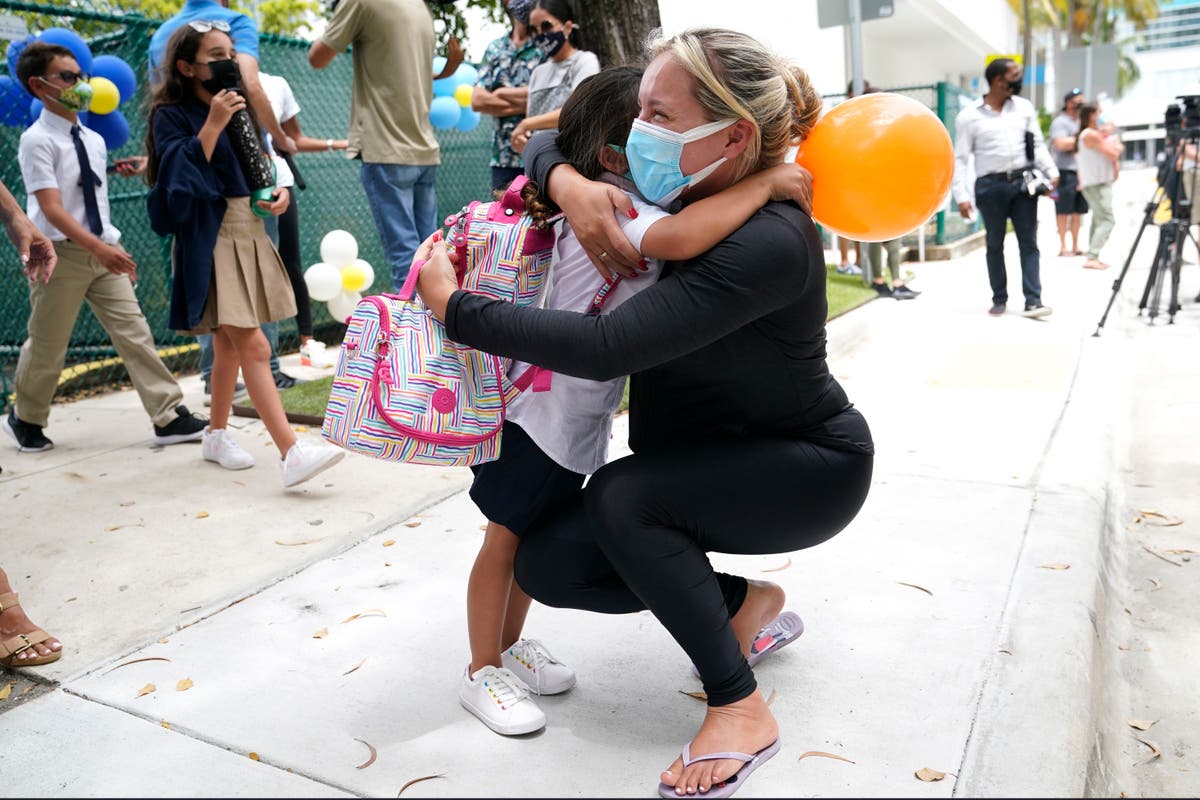 For the second week in a row, Florida's Covid death toll hit a new high – as hospitals seek temporary morgues
Florida has recorded its highest weekly death toll from Covid with 1,727 deaths in the week ending 26 August – beating the previous record from the week before.
Cases have been surging in the state and healthcare facilities have been overwhelmed. The state's governor, Ron DeSantis, has recently been embroiled in a battle to ban local mask mandates that are intended to stop the spread of the virus.
Florida has lower vaccination rates than the national average, with many taking their cue from the Republican governor, rumoured to be planning a presidential run.
Op Vrydag, egter, a Florida court blocked his mandate ban, ruling that it was "without legal authority" – meaning that state school districts can legally require their students to wear masks.
The most recent numbers released by the Florida Department of Health recorded 151, 760 new cases in the week ending 26 Augustus, bringing the total number of cases to 3,179,714. Byna 44,000 state residents have died since the beginning of the pandemic.
Hospitalisations are slightly down, prompting officials and residents to hope the worst of the peak is over.
In the meantime, wel, the system remains overwhelmed – from hospitals to morgues and funeral homes.
Volgens die Orlando Sentinel, ten AdventHealth hospitals have reached morgue capacity.
"We have begun utilizing rented, refrigerated coolers at 10 of our campuses," the hospital group said in an email obtained by the newspaper. "These coolers are quickly becoming filled also."
Maria Rosales, who runs an Orlando-area company that picks up bodies from hospitals and delivers them to funeral homes or crematoriums, told AP that she has seen an increase in deaths in the past two weeks.
"They have to rent out big trucks for extra storage spaces," she said of hospitals.
Throughout the surge — and despite the state's top leader fighting mask — health officials and church leaders have continued urging vaccination, even holding an immunization event at a funeral for an unvaccinated congregant who died of the virus in an effort to further protect the population and get Covid numbers down.