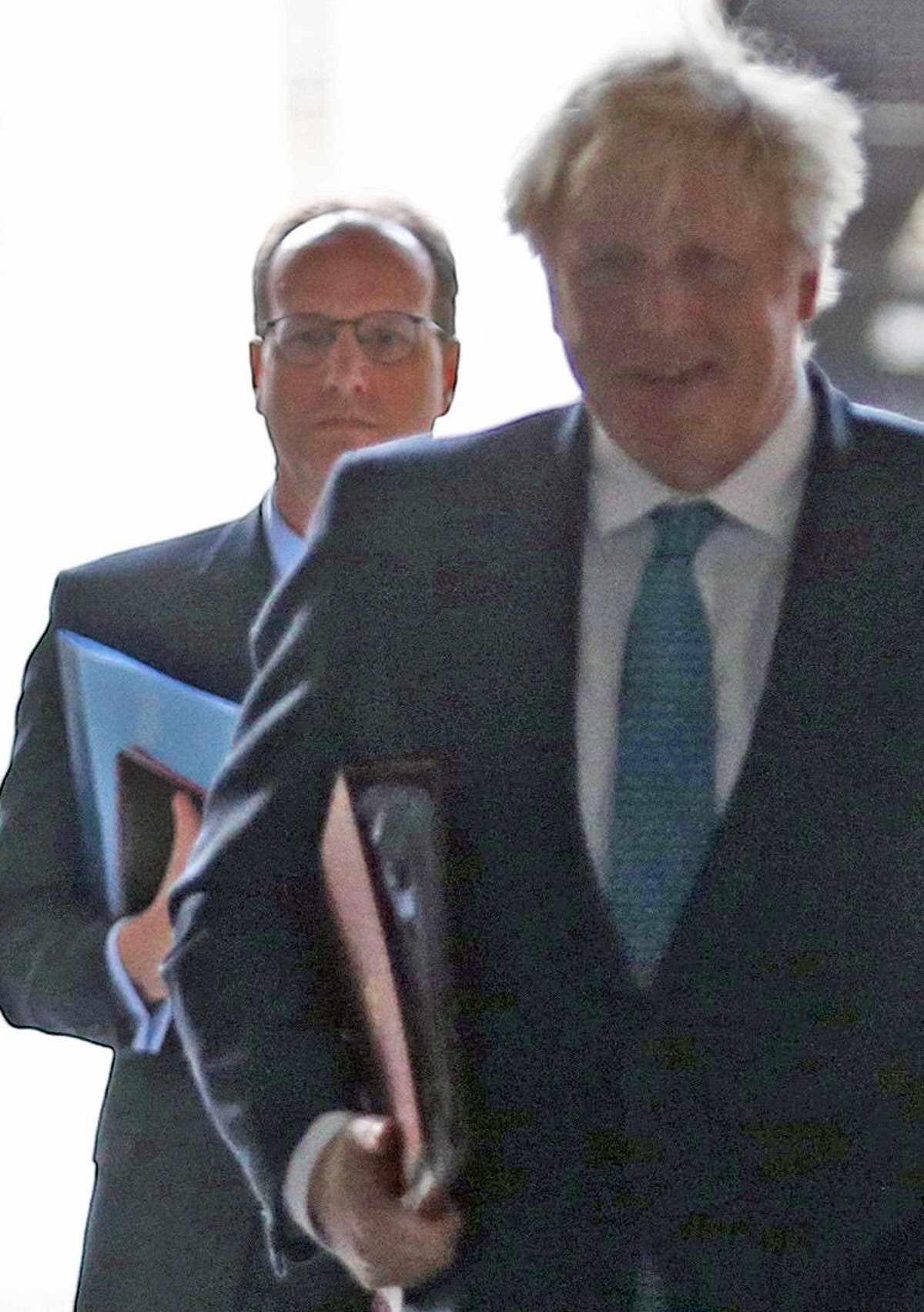 'If the PM has misled parliament, he must resign', says leader of Scottish Conservatives
Senior Conservatives have turned on Boris Johnson over the "partygate" scandal, as the prime minister dodged demands to reveal whether he attended a Downing Street drinks event at the height of the Covid inperking.
The leader of Tories in Scotland, Douglas Ross, called on the prime minister to come clean, and warned that he would have to resign if he had broken the rules.
Meanwhile another former minister branded the situation "humiliating", while a senior Tory backbencher told Die Onafhanklike that Mr Johnson's position would be "difficult" if a probe by Whitehall mandarin Sue Gray found against him.
Mr Johnson dodged a House of Commons debate on the row, sending a junior minister to answer an urgent question from Labour on his behalf. But he will be dependent on supportive Tory MPs to rally behind him when he faces a hostile grilling at the weekly session of prime minister's questions on Wednesday.
An overwhelming two-thirds (66 persent) of voters – including 42 per cent of those who backed Tories in the 2019 election – polled by Savanta ComRes said that Johnson should resign over the issue, op 12 points on a similar survey in December. Fewer than a quarter (24 persent) said he should stay.
Downing Street and a succession of ministers insisted that the government could not comment on the "bring your own booze" party in the No 10 garden on 20 Mei 2020 until Ms Gray's investigation is concluded.
But Ruth Davidson, the former leader of Scottish Conservatives, responded: "This line won't survive 48 ure. Nobody needs an official to tell them if they were at a boozy shindig in their own garden.
"People are rightly furious. They sacrificed so much – visiting sick or grieving relatives, funerals. What tf were any of these people thinking?"
Britse nuus in foto's

Wys alles 50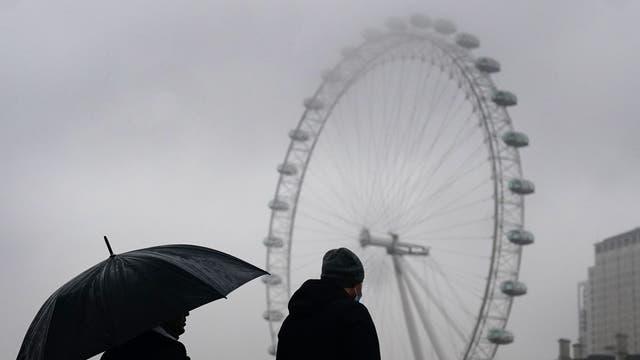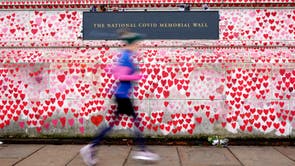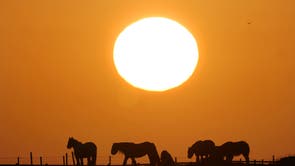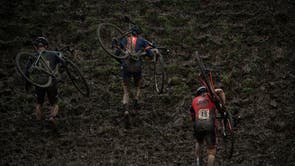 Mr Johnson's official spokesperson refused to say whether the PM had approved an invitation to "socially distanced drinks" sent to 100 Geen 10 staffers by his principal private secretary Martin Reynolds – or whether Mr Johnson had himself initiated the plan.
There was no official denial of claims that Mr Johnson and his wife Carrie were present at the event, where around 40 members of staff are understood to have eaten picnic food and drunk wine set out on a long table in the warm sunshine.
But former Downing Street officials who spoke to Die Onafhanklike said there was "zero chance" that the invite could have been sent without the prime minister or his senior political advisers being consulted.
At the least, it was likely that Mr Johnson would have given verbal approval, said one.
And another said such a plan would never have been hatched under his predecessors Theresa May or David Cameron.
"The tone is definitely set from the top," said the former insider. "From what I've heard from people still in the building, there was very much an attitude that it was OK for them to be doing that kind of thing – the justification being that they were all working very hard and needed to keep morale up."
Mr Ross said he was "furious" over the Reynolds email, which put rocket boosters under the row over parties which Mr Johnson hoped had been defused over the Christmas break.
"I can understand that feeling of fury, anger and rage that people across the UK are feeling right now," the Scottish Tory leader said.
"'It's not pre-judging Sue Gray's inquiry for the prime minister to come forward and say if he was at the party or not… We should hear the answer right now.
"If he has breached his own guidance, if he has not been truthful, then that is an extremely important issue. And I've said previously, if the prime minister has misled parliament, then he must resign."
And the former No 10 chief of staff to Theresa May, Tory peer Lord Barwell, said it was "not entirely clear why the prime minister needs to wait for Sue Gray's report to find out if he went to a party in his own garden".
At the time of the alleged party, Britons were permitted to meet with only one person out of doors.
In the House of Commons, a string of MPs told how they and their constituents had been unable to support loved ones, with DUP MP Jim Shannon overcome with emotion as he described how his mother-in-law died alone as relatives obeyed lockdown rules.
Manchester Gorton MP Afzal Khan told the Commons: "My mum died of Covid in March 2020. She died alone in hospital while I sat in the car outside trying to be as close to her as I could. Even burdened with our grief, my family obeyed the rules."
Labour MP Jo Stevens said Welsh first minister Mark Drakeford had moved into a hut in his garden to protect his shielding wife and mother-in-law.
Only a handful of Tory MPs turned out to hear cabinet office minister Michael Ellis respond that there was "absolutely no indication" that the prime minister knowingly misled parliament when he said that lockdown rules had been observed in Downing Street.
Asked if Mr Johnson would resign if he was shown to have broken the law, Mr Ellis replied: "It is an entirely hypothetical position. The prime minister is going nowhere.
Campaign group Covid-19 Bereaved Families for Justice wrote to Mr Johnson urging him to "do the right thing" and say whether he attended the garden party and calling on him to apologise for "smirking" when asked about it during a TV interview.
Group member Hannah Brady said her father's death certificate was being signed on the day of the Number 10 byeenkoms.
"You can only imagine the pain, anguish and anger this news has brought to me and those of us lost a loved one to Covid-19," she told the PM.
Former defence minister Johnny Mercer apologised for the situation in a message to a constituent "I'm sorry. It's humiliating, and does not reflect the majority of my colleagues who at least try and lead by example."
And a senior Tory backbencher told Die Onafhanklike that the party's MPs were "p***ed off" after thinking the Christmas break had given them the chance of a fresh start.
The MP said that there was "no avalanche" of letters being sent to 1922 Committee chair Sir Graham Brady, who must order a no-confidence vote if 55 MPs demand it.
But the MP added: "If (Ms Gray) concludes the prime minister was wrong in quite a hard-hitting way, his position becomes difficult. When there's so much about bending the rules, ignoring the rules – you can only go on for so long."
One loyal Tory said that MPs were "getting flak" from constituents because of Mr Johnson's refusal to clarify if he attended the party.
The former minister told Die Onafhanklike: "It would be far better if he were to fess up. I think that a clean breast approach would take quite a bit of heat out of the situation."
Major Conservative donor John Caudwell issued an ultimatum to Mr Johnson: "Sort it out, Boris, or step aside and let someone else sort it out so that the Tories aren't wiped out at the next election."
And Labour leader Sir Keir Starmer said: "Boris Johnson, your deflections and distractions are absurd. Not only did you know about the parties in Downing Street, you attended them.
"Stop lying to the British public. It's time to finally come clean."