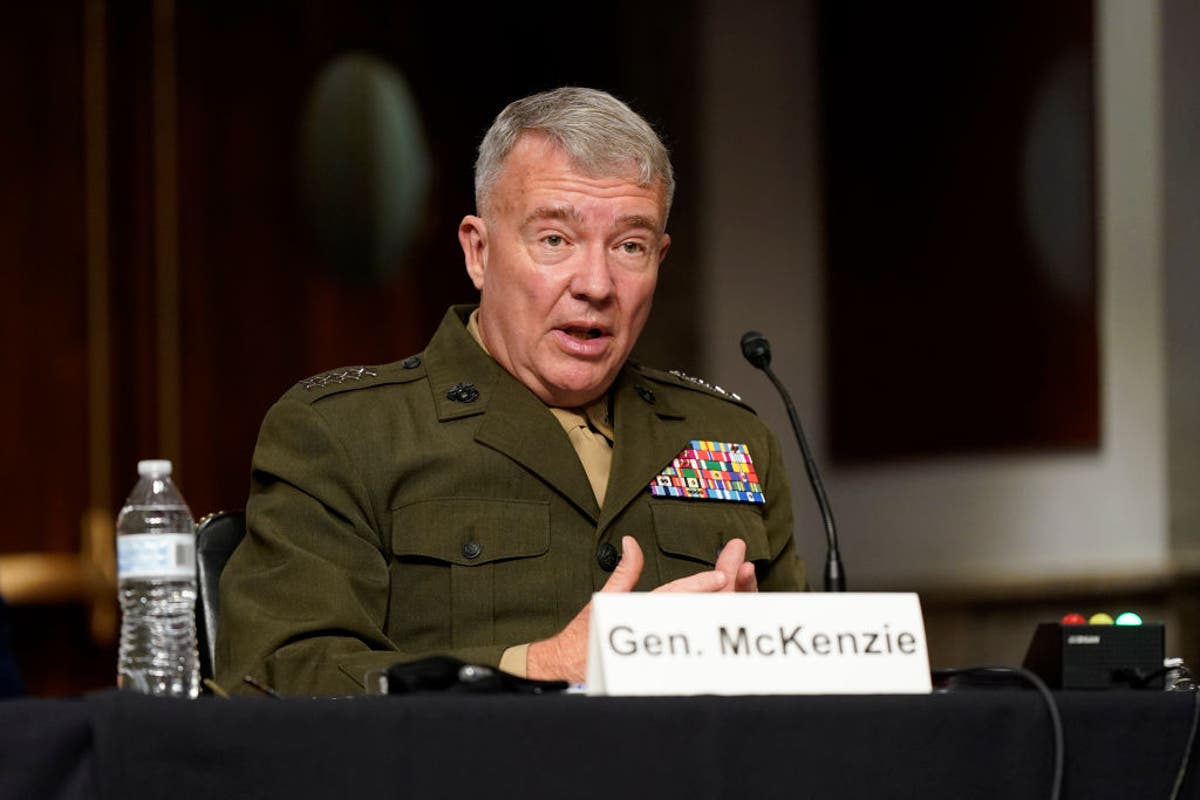 GOP uses Armed Forces Committee hearing to attack Biden, Defence officials for deaths of US service members
米国中央軍 (CENTCOM) commander Gen Kenneth McKenzie directly contradicted a claim from President Joe Biden about suggestions for a remainder force in Afghanistan at Tuesday's hearing of the Senate Armed Forces Committee.
Gen McKenzie told senators on Tuesday that he had specifically recommended that the US keep a force of roughly 2,500 US service members in Afghanistan beyond the main withdrawal of US forces.
"I recommended we keep 2,500 troops in Afghanistan," said Gen McKenzie, a statement that was later echoed by Gen Mark Milley, chair of the Joint Chiefs of Staff.
The statements suggested that Mr Biden's assertion in an interview with ABC News in the days following the Kabul withdrawal that "no one said that", referring to the suggestions of his advisers regarding keeping a small military force in the country.
"No one said that to me that I can recall," the president had said.
Republicans opened up Tuesday's hearing of the Senate Armed Forces Committee with a slew of attacks aimed at President Joe Biden, his advisers, and US Defence officials for the chaotic pullout of US troops from Afghanistan and the collapse of the Afghan government.
Sen James Inhofe, GOP ranking member of the committee, used his opening statement to blame Mr Biden for making negotiations with terrorists mandatory even after praising the previous administration's dealings with Taliban officials in Doha.
"We went from 'we we will never negotiate with terrorists' to 'we must negotiate with terrorists,'" 彼は言った.
Mr Inhofe also criticized the Pentagon in his remarks for a military strike in Kabul originally believed to have targeted Isis-K militants but eventually found to have killed an entire family of Afghan civilians, 7人の子供を含む.
詳細は次のとおりです…