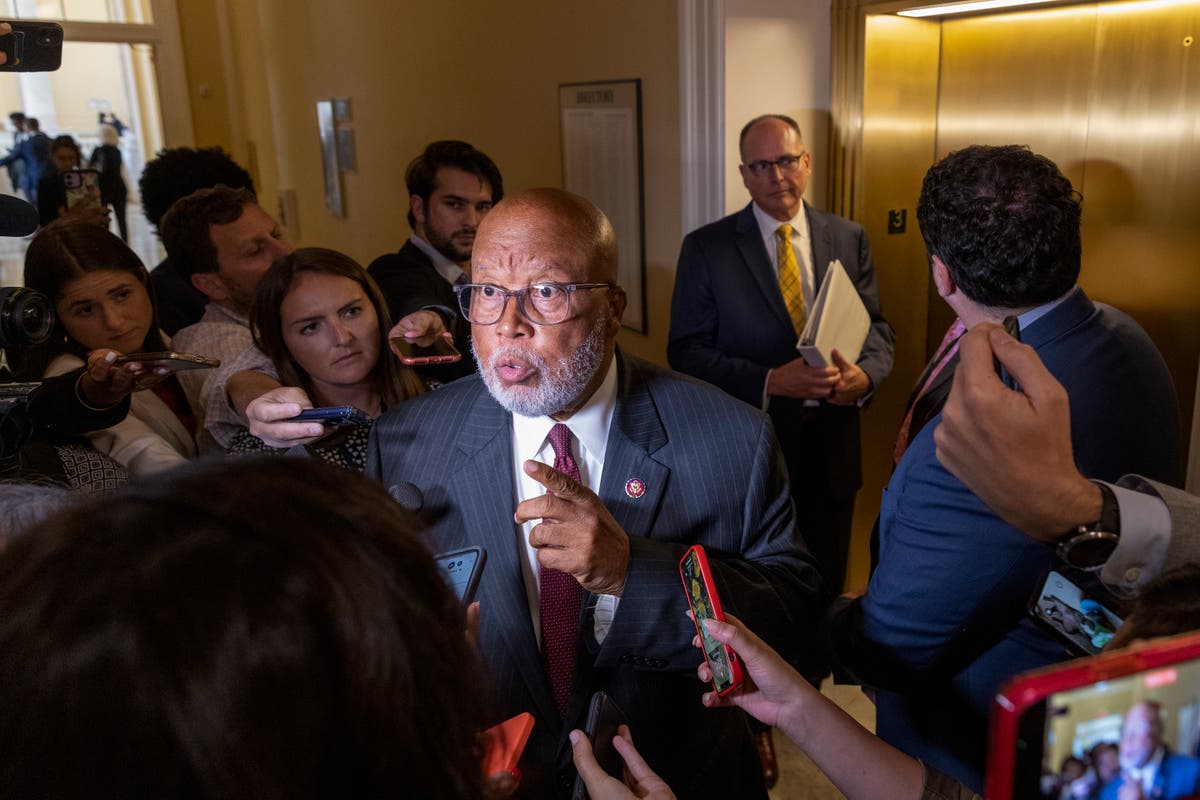 The chairman's sickness comes the same week that the committee planned to hold a major prime time hearing.
The House select committee investigating the Capitol riot on January 6 will proceed with its primetime hearing despite Chairman Bennie Thompson testing positive for Covid-19.
Communications director Tim Mulvey said the hearings would proceed as scheduled, sharing in a statement that "while Chairman Thompson is disappointed with his COVID diagnosis, he has instructed the Select Committee to proceed with Thursday evening's hearing. Committee members and staff wish the Chairman a speedy recovery."
Mr Thompson, 谁是 74 and also chairman of the Homeland Security Committee, revealed on Tuesday via a statement shared to his social media pages that he had tested positive for Covid-19 and was experiencing mild symptoms.
"Gratefully, I am vaccinated and boosted", 他说. "I am continuing to follow CDC guidelines and will be isolating for the next several days."
Mr Thompson was on Capitol Hill on Monday during late-evening votes and videotaped wearing a mask.
The select committee is scheduled to have its second major prime time hearing on Thursday to bookend its investigation.
The next hearing will reportedly be a detailed account of Donald Trump's actions during the Capitol riot. Representative Elaine Luria, who sits on the committee, told CNN that the hearing would be a "minute by minute…time frame from the time [唐纳德·特朗普] left the stage at the Ellipse, came back to the White House and really sat in the White House."
Representative Adam Kinzinger, one of two Republicans on the committee, told CBS's 面对国家 it would "open people's eyes in a big way."
Representative Zoe Lofgren of California, another committee member, signaled that the Thursday hearing may not be the last that the public hears from the committee.
"The fact that a series of hearings is going to be concluded this Thursday doesn't mean that our investigation is over. It's very active, new witnesses are coming forward, additional information is coming forward", 她说.
-John Bowden and Andrew Feinberg contributed reporting.