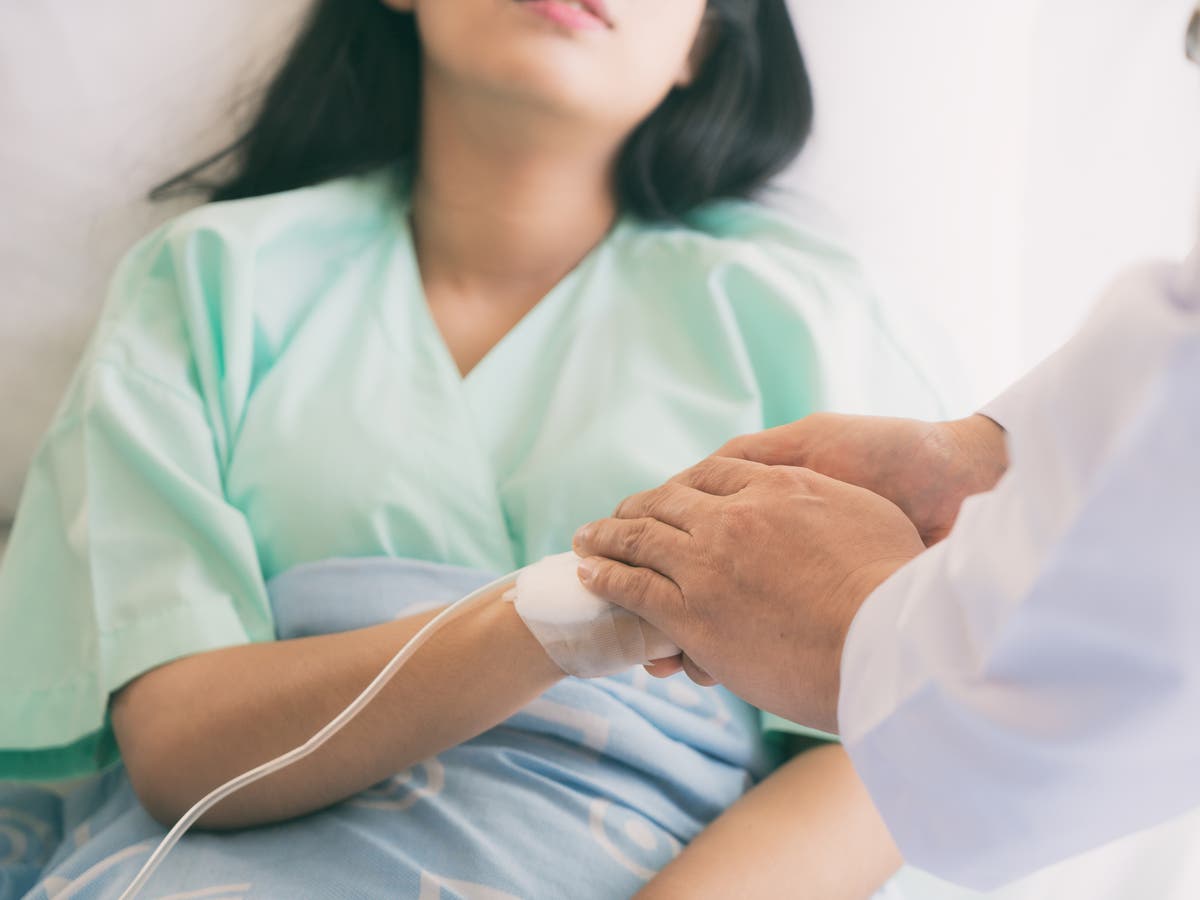 New guidelines recommend supportive care be given after one miscarriage instead of three
Women should be given access to supportive care after one miscarriage instead of the three stated by current riglyne, experts have said.
This mean thousands more women should be offered help to cope with pregnancy loss and receive treatment to increase their chances of a successful pregnancy.
Revised guidelines published for consultation by the Royal College of Obstetricians and Gynaecologists (RCOG) support a "graded model of care", an approach proposed by experts earlier this year.
At present, women are only offered support after they have experienced three miscarriages in a row.
But the RCOG's new guidelines recommend that women be offered information and guidance to support future pregnancies after one miscarriage, an appointment at a miscarriage clinic for initial investigations after two, and a full series of investigations and care after three.
It comes after a series of papers published by Die Lancet called for a complete overhaul of medical care and advice offered to women who have miscarriages.
Around one in 10 women will be affected by miscarriage in their lifetime, but authors Siobhan Quenby and Arri Coomarasamy wrote that the current system of care for such women is "fragmented and can be of poor quality".
The RCOG's new guidelines also redefine the term "recurrent miscarriages" to include non-consecutive losses, which the RCOG says means "more women will be able to have investigations at an earlier stage".
It calls for more research to investigate why women from minority ethnic backgrounds face health disparities which mean they are at higher risk of experiencing miscarriage.
The RCOG notes for the first time that increasing paternal age is a risk factor for recurrent miscarriage, something which has already proved to be a risk factor with maternal age. It also highlights where evidence is lacking for interventions, such as those related to fertility treatments.
The authors of the guidelines say that couples should be informed of the risk and significant cost of undergoing preimplantation genetic screening in conjunction with IVF (in vitro fertilisation) or ICSI (intracytoplasmic sperm injection), as well as the lack of evidence that it would improve outcomes.
Professor Dame Lesley Reagan, lead guideline developer, gesê: "A significant proportion of cases of recurrent miscarriage remain unexplained, despite detailed investigation.
"These women and their partners can be reassured that the prognosis for a successful future pregnancy with supportive care alone is in the region of 75 persent.
"Miscarriage can be a devastating loss for women, their partners and families. Ons, daarom, hope this guideline will provide women and the clinicians caring for them with a consistent and evidence-based approach to diagnostic tests, treatment options and supportive care to increase their chances of a successful birth in future."
Dr Edward Morris, president of the RCOG, gesê: "Miscarriage is a distressing, shocking and traumatic experience for many women and their partners. Vir te lank, the topic has been under-researched and the care for women and their partners, under-resourced.
"We believe women should access appropriate and standardised care after their first miscarriage and that is why we are endorsing the graded model for miscarriage care in this guideline.
"This model addresses the balance between the need for evidence based management and supportive care, whilst targeting health care resources effectively.
"We know this is the first step in addressing the gap in care women who experience one or more miscarriages have and urge the NHS to further support this approach and explore ways of implementing this into the care pathway."