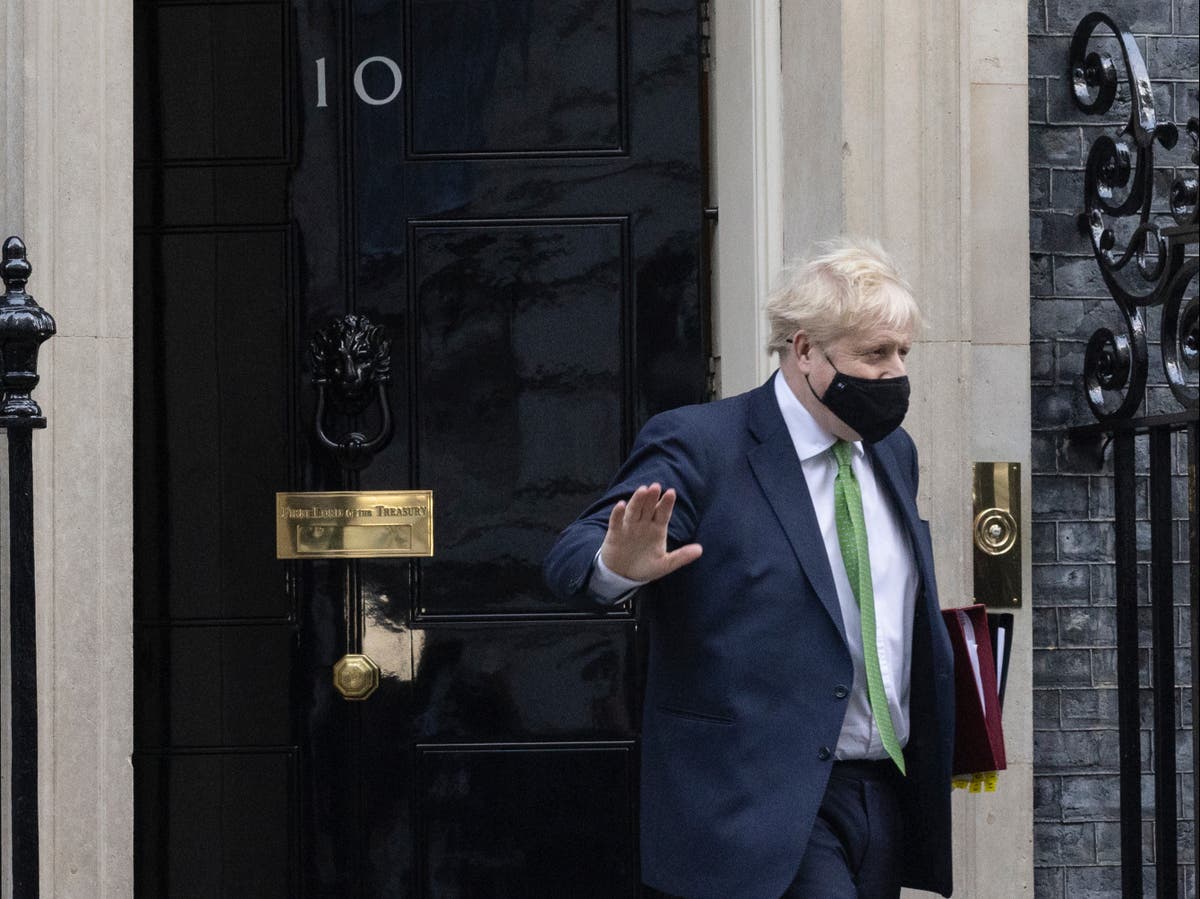 Downing Street denies allegations that government whips 'blackmailed' MPs
Boris Johnson says 'no evidence' on 'blackmail' allegations
The chair of the Commons sleaze committee has accused the government of a "complete abandonment of any kind of moral compass" amid allegations of whips threatening MPs.
Chris Bryant claimed he had spoken to "about a dozen" Tory MPs who had been pressured in this way.
Meanwhile, the ex-Scottish Tory leader Ruth Davidson said Boris Johnson was "unfit for office" as pressure mounted on the PM to resign over fresh partygate and blackmail claims.
Baroness Davidson, who took her seat in the House of Lords last year after stepping down at Holyrood, was a vocal opponent of Mr Johnson's Tory leadership bid as well as being steadfastly against Brexit – a campaign led by the PM.
Speaking to The Times, she said if she was an MP, she would submit a letter of no confidence to the 1922 Committee – 54 of which are needed to trigger a vote on Mr Johnson's leadership.
1642751265
Welcome
Good morning, and welcome to The Independent's live politics coverage.
We will be bringing you all the latest updates on Tory infighting over Boris Johnson's future.
Rory Sullivan
21 January 2022 07:47
1642751453
Tory rebels have 'blackmail' recording, reports suggest
Tory rebels have a secret recording thought to substantiate their claim that Boris Johnson allies have "blackmailed" them, reports suggest.
They are considering whether to publish it.
This comes after Christian Wakeford, the new Labour MP who defected from the Conservatives this week, said he had been told to vote in line with the government or risk losing funding for a school in his constituency.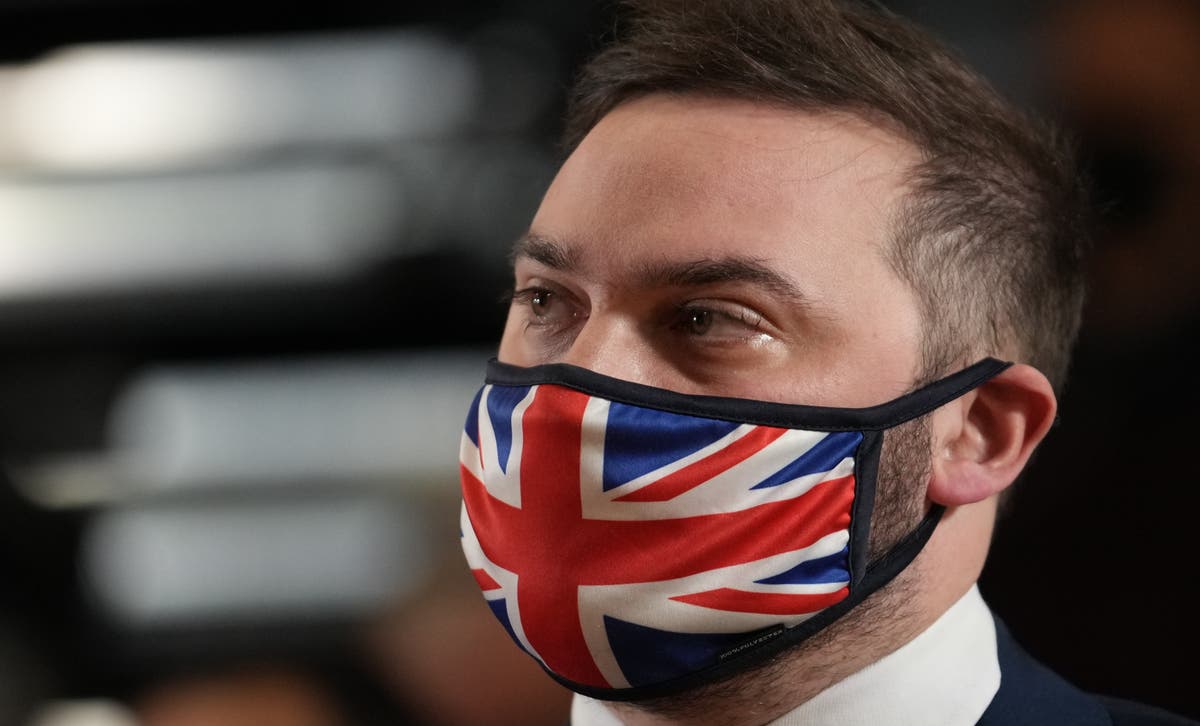 Other Tory MPs have spoken out about what they characterise as 'blackmail'
Rory Sullivan
21 January 2022 07:50
1642751945
'No leadership challenge', says Truss
Foreign secretary Liz Truss is in Australia, where she has told reporters that "there is no leadership election".
"I want the prime minister to continue as long as possible in his job. He is doing a fantastic job. There is no leadership election," she said.
The Tory frontbencher pointed to the UK's booster programme as an example of Boris Johnson's success.
Rory Sullivan
21 January 2022 07:59
1642752658
'Blackmail' allegation 'very strange', says Conservative MP
A Conservative MP has described the "blackmail" allegation made against supporters of Boris Johnson as "very strange".
Rebel Tory politicians have said they have faced threats to make them vote in line with the government.
"I find it a very strange allegation, and I was a whip myself. In addition to what I do now, I was a whip for three-and-a-half years, and obviously the whips try to persuade colleagues to support either the government or the opposition depending on which side they're on, but I've never come across anything as described like that," Philip Dunne told BBC Radio 4's Today programme.
Rory Sullivan
21 January 2022 08:10
1642753607
Blackmail claims unlikely to be true, claims Kwarteng
Business secretary Kwasi Kwarteng has said he does not believe that Tory party whips are guilty of blackmail.
Speaking about chief whip Mark Spencer, the minister told Times Radio: "He's also a good friend and, I think, again, he's very experienced and capable and I'd be very surprised if these allegations are true."
Rory Sullivan
21 January 2022 08:26
1642754463
Claim of threat to block new school is bid to 'discredit' Tories, minister says
Yesterday, Christian Wakeford, who recently defected to Labour from the Conservatives, said senior Tories had threatened to withhold school funding in his constituency in a bid to make him toe the party line.
Business secretary Kwasi Kwarteng dismissed this claim as an attempt to "discredit" the government.
He told Sky News: "You'd have to ask Christian why he defected, or why he essentially turned coat and changed his political allegiance, that's a matter for him.
"I don't know what his motivations were, and as you'll appreciate he's a Labour MP now and, of course, part of his job is to try and discredit the Government."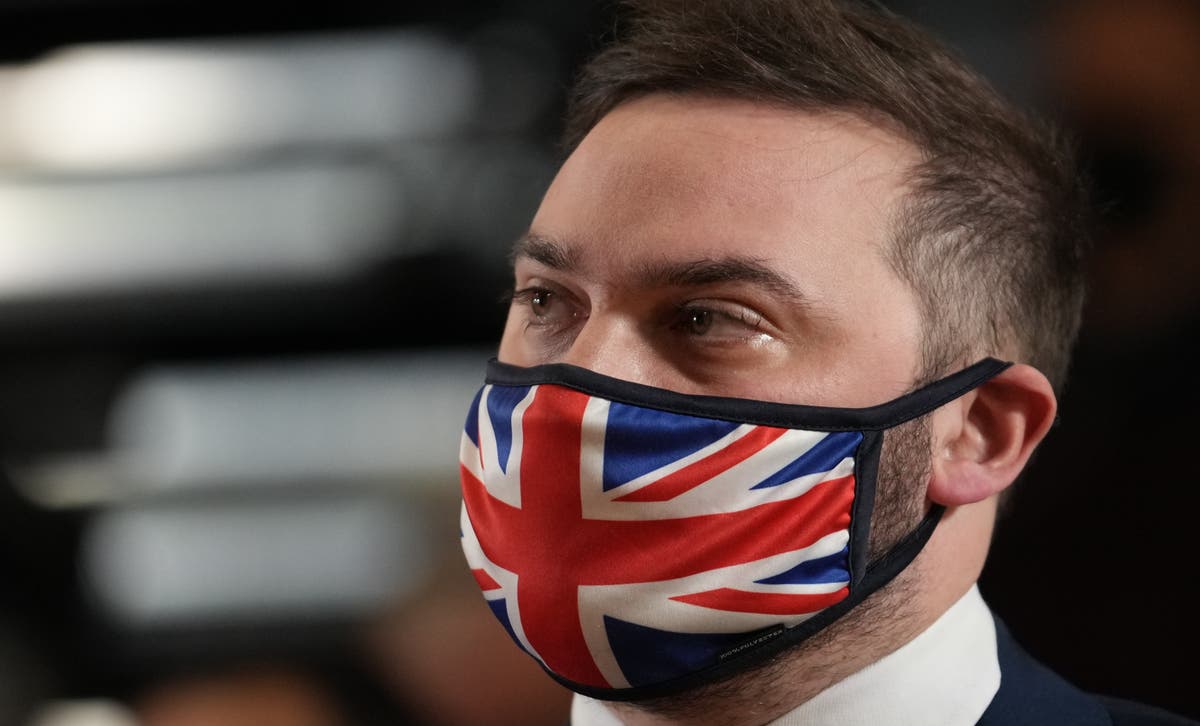 Kwasi Kwarteng dismisses claims of threats and intimidation – and turns on Bury South MP as 'turncoat'
Rory Sullivan
21 January 2022 08:41
1642755656
Downing Street lockdown parties damaging for Union, say Scots
A majority of Scots think the No 10 partygate debacle has damaged the Union, a poll has found.
Some 54 per cent of respondents said the lockdown-breaching parties had hurt it a little or a lot.
Meanwhile, 78 per cent of the Scottish public think that Boris Johnson should resign over the saga.
The Savanta ComRes survey was commissioned by The Scotsman.
Rory Sullivan
21 January 2022 09:00
1642756856
Tory MPs fighting each other 'like ferrets in a sack', says Mark Drakeford
Conservative MP are battling each other "like ferrets in a sack" over Boris Johnson's future, the Welsh first minister has said.
Mark Drakeford said it is "very hard" to see how the prime minister can retain his position after the partygate scandal.
"Even if he were to survive, he will just limp on because he's never going to escape the damage that this week has done to his reputation," Mr Drakeford told Sky News.
He also expressed his concern that the UK government will be "frozen by the impact of what has happened to them".
Rory Sullivan
21 January 2022 09:20
1642758056
Inside Politics
There was a big update in the partygate investigation yesterday.
The mandarin Sue Gray, whose report is due to be published next week, reportedly obtained an email from a senior civil servant telling the prime minister's principle private secretary to cancel an event on 20 May 2020 as it would break the Covid-19 rules.
This did not happen and the party is now infamous.
My colleague Matt Mathers takes a closer look at this story as party of his daily politics round-up: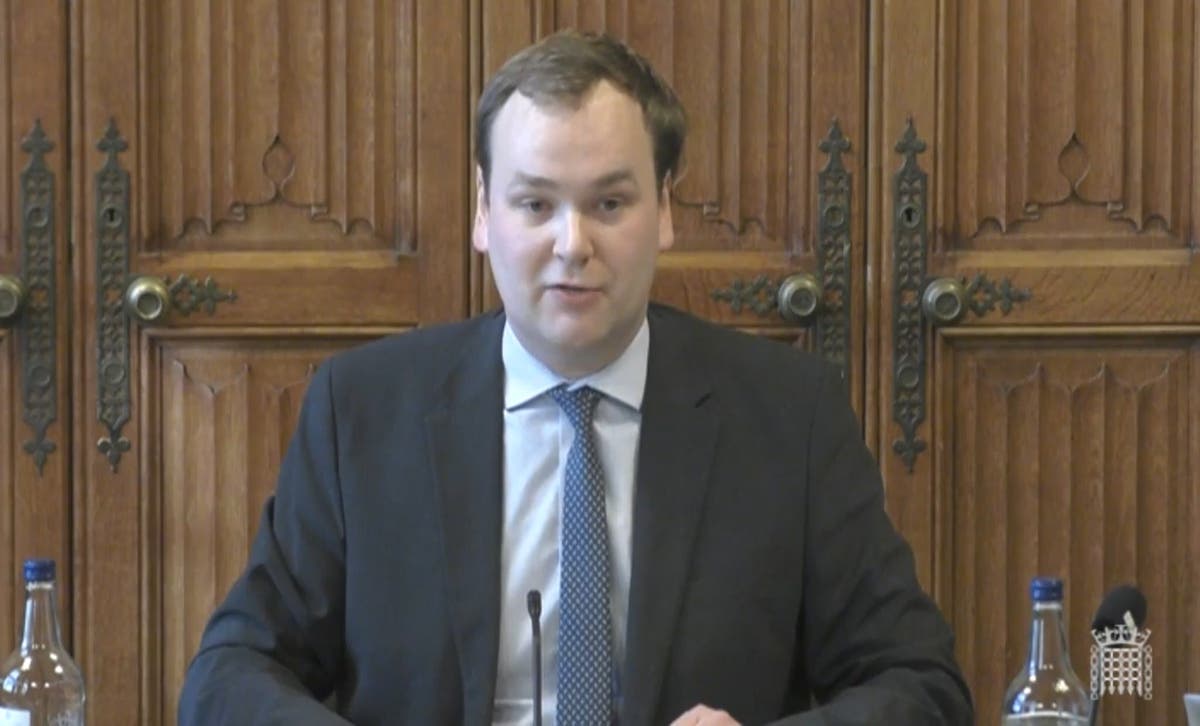 No 10 facing blackmail claims as partygate probe obtains email showing aide was warned garden gathering was against rules, writes Matt Mathers
Rory Sullivan
21 January 2022 09:40
1642759256
UK on course to 'slip into lower league' of nations, says Blair
Sir Tony Blair has warned that the UK could "slip gently into a lower league" of nations, blaming the decline on Boris Johnson's lack of a coherent plan for the country.
"There is a gaping hole in the governing of Britain where new ideas should be," he said on Thursday.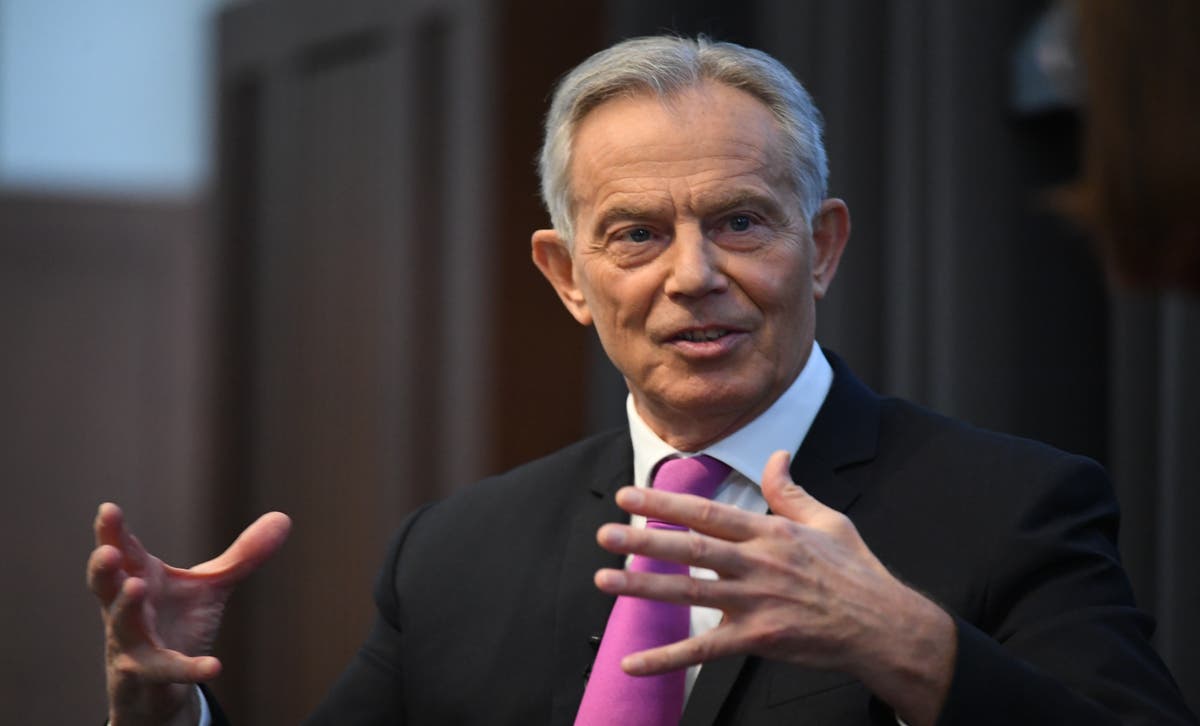 Britain heading for '1970s'-style decline, says former Labour PM in attack on government
Rory Sullivan
21 January 2022 10:00