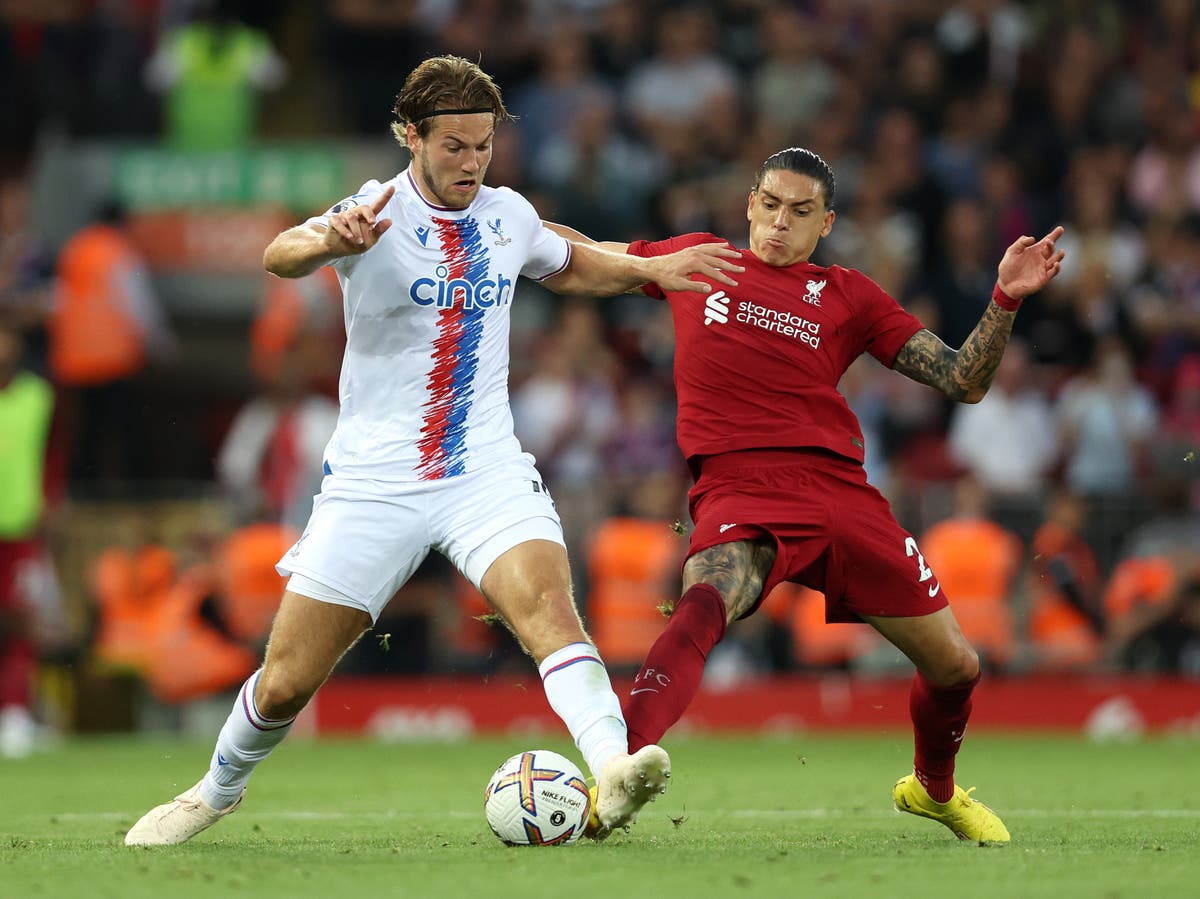 The Uruguay international headbutted the Crystal Palace centre-back to earn a red card in the 1-1 draw at Anfield, with the Dane calling on Instagram and the Premier League to take action after a barrage of online abuse
Crystal Palace defender Joachim Andersen has received death threats and thousands of abusive messages after his role in Liverpool striker Darwin Nunez's red card on Monday night.
The Danish centre-back has taken to social media to show just some of the "300 to 400" abusive messages following a 1-1 Premier League draw at Anfield.
Nunez was given a straight red card, a club first for a home debut, after headbutting Andersen, reacting angrily after the pair jostled in and around the penalty area.
And Andersen has urged supported to "show some respect" and "stop acting tough online".
"Got maybe 300 para 400 of these messages last night," Andersen said, while sharing 17 screen shots of both death threats and abusive direct messages received last night.
"I understand you support a team but have some respect and stop acting tough online.
"I hope Instagram and the Premier League do something about this."
Liverpool condemned their supporters for directing abuse at Andersen, describing it as "unacceptable behaviour".
A statement read: "Liverpool Football Club condemns in the strongest possible terms the abuse aimed at Joachim Andersen online.
"Our position on such matters is unequivocal – no player, whether our own or those of any other club, should have to be confronted by such abuse. We will work with Crystal Palace and the relevant authorities to take swift and decisive action against those responsible.
"In this instance, we offer our full support to Joachim, his family and our colleagues at Crystal Palace. This unacceptable behaviour has no place in football or society."
Jurgen Klopp condemned Nunez's behaviour and revealed he will speak to the striker, who could eventually become a club-record £85 million signing.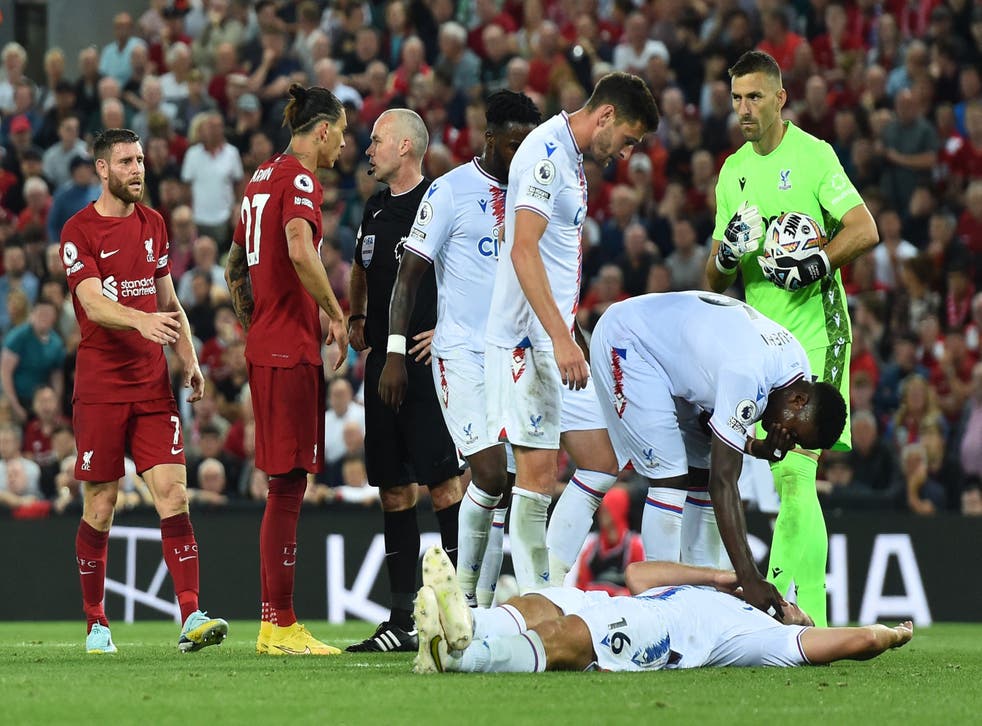 "Claro, I will speak with him," said the manager. "Provocation and definitely wrong reaction, he will learn off that. Unfortunately he has now three games to do that. It is not cool for us but it is how it is.
"I came in and wanted to see the situation – in the game I could not see anything so I could know what happened: I saw Andersen on the floor and Darwin walking away.
"Then I saw it – yes it is a red card. Wrong reaction in the situation. Andersen wanted that, he got it but he (Nunez) made a mistake."