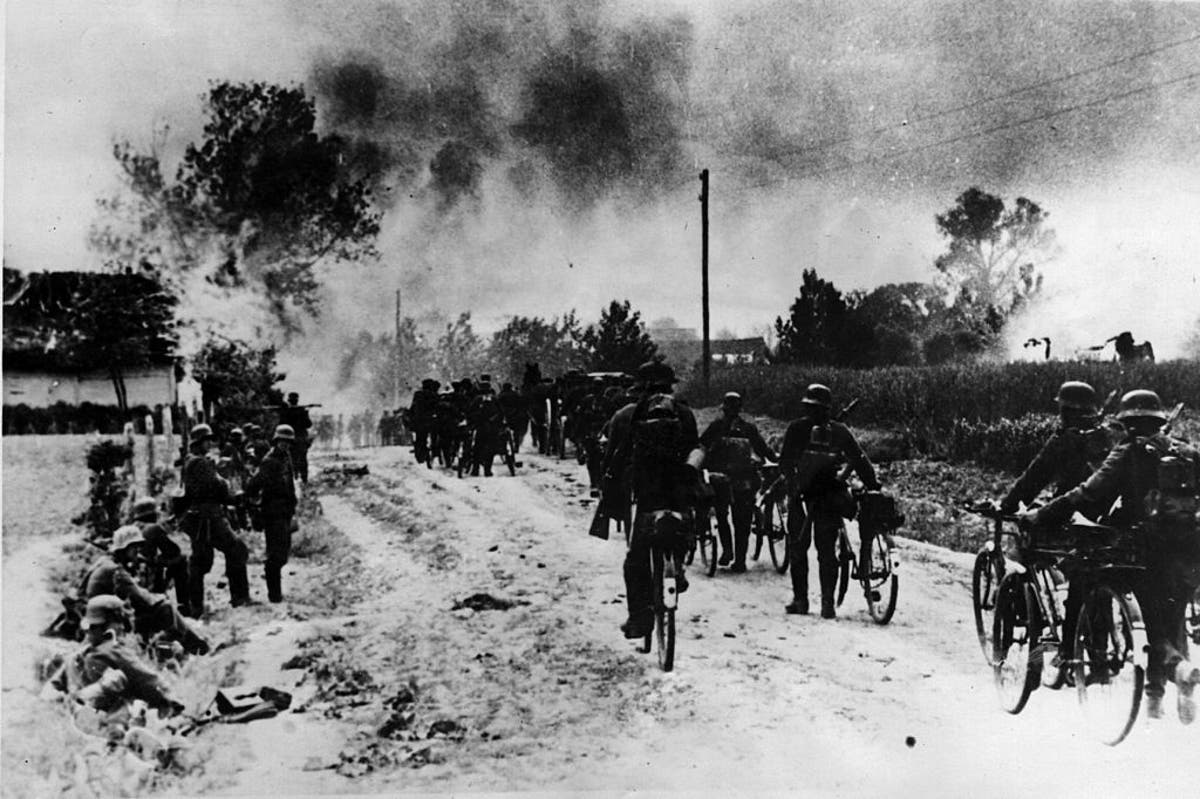 Quelque 8,500 people – including Red Army soldiers, women and children – believed to have died at Dulag-191 over course of Second World War
A mass grave containing the remains of around 500 people has been found at the site of a former Nazi concentration camp in Russie.
Investigators digging in countryside near Voronezh, close to the border with Ukraine, found the remains of 156 people buried at the Dulag-191 site, which was built in 1942 when the area was under occupation by Nazi Germany.
Mikhail Segodin, head of the search team, told Russia's Tass news agency that he expected to unearth the remains of at least 500 gens. A second camp for women and children was found nearby.
Quelque 8,500 people are believed to have died there over the course of the Second World War.
"We found about 15 graves here in one row, in which 500 or more people are [buried]. We've already recovered the remains of 156 gens," il a dit.
"Judging by the remains unearthed so far we see shot wounds, blunt traumas, autrement dit, broken bones.
"Two medallions of deceased Red Army soldiers were found: one medallion was half-opened, so it had gone rotten, and the other is in excellent condition.
"The information in it was written in pencil and ink, which has faded, so today we will transfer the medallion for examination."
Those living at the camp were forced to help construct parts of the Berlinka railway, designed by the Nazis to link Berlin with Stalingrad and the Caucasus.
Au total, 17 prisoner of war camps were said to have been built to supply labourers for the railway's construction. Together they housed 70,000 gens, with at least 10,000 known to have died there.
World news in pictures
Afficher tout 50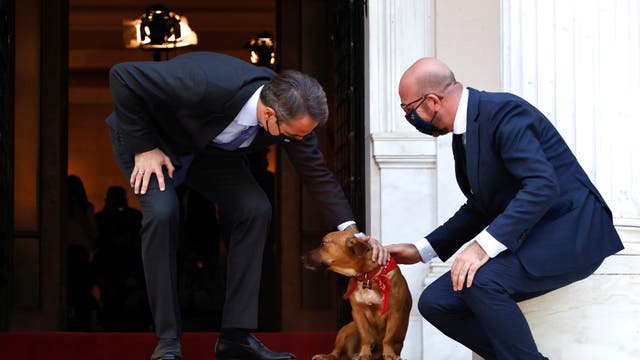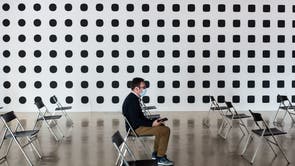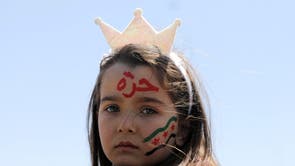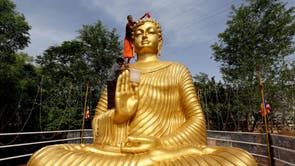 A Soviet intelligence report produced in 1942 confirmed that "a concentration camp for women and children" was located at a "brick factory in the suburban village of Lushnikovka".
The report said prisoners were "not fed, but children are allowed to gather alms, parcels are also allowed".
The document stated: "There are many ill people there, medical aid is not provided. There is a high mortality rate."
Hundreds of Dulags – the German term for a transit camp housing prisoners – were built across Europe, with many situated in Russia and Ukraine.