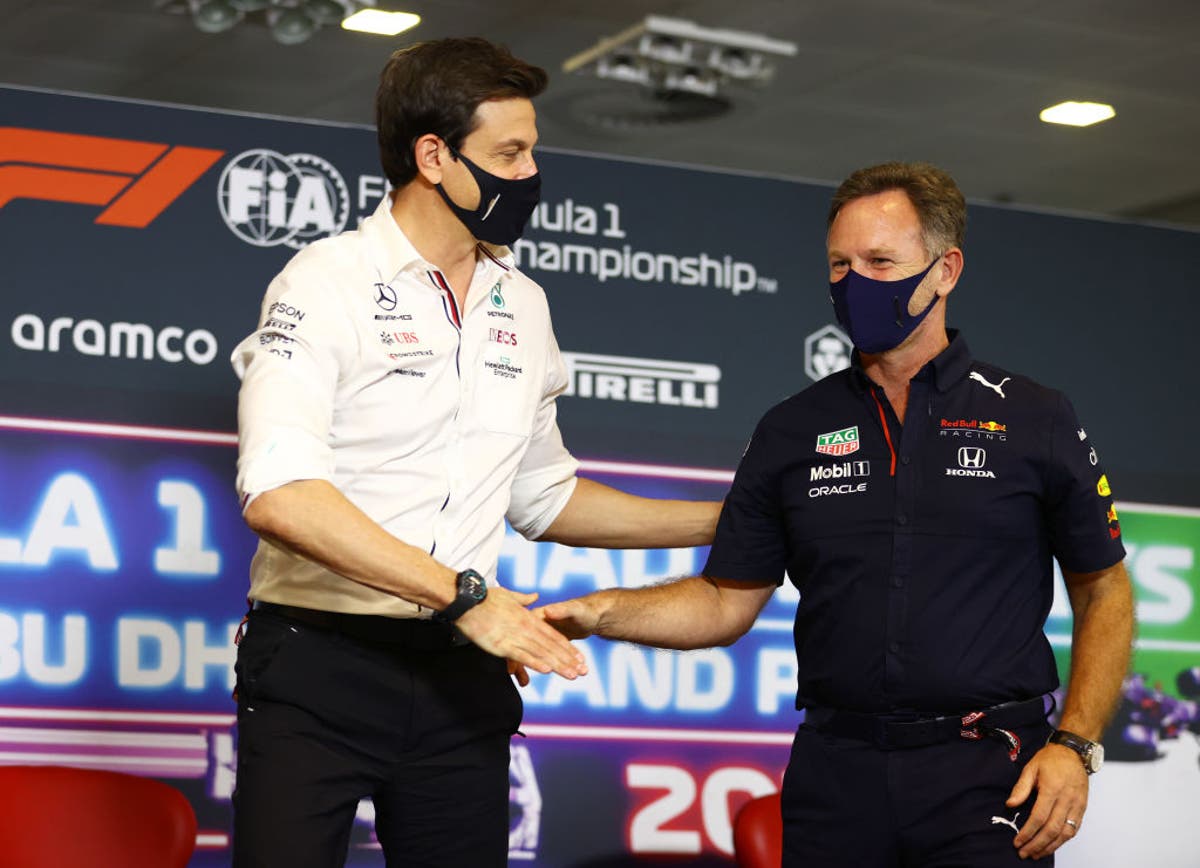 The 2022 Formula 1 season is imminent with pre-season testing set to begin at Circuit de Barcelona-Catalunya
Lewis Hamilton Breaks Months Of Silence
The 2022 Formula 1 season is upon us with pre-season testing set to begin this week at the Circuit de Barcelona-Catalunya following each team's car launch. The acrimony of the Abu Dhabi Grand Prix has dissipated with the FIA confirming a number of changes.
While Lewis Hamilton is officially back after linking up with George Russell at Mercedes' launch for their new W13 car. And the seven-time world champion has spoken candidly about his decision to commit to the sport once again after the controversial role of Michael Masi, who has been replaced as race director, following the chaotic 2021 F1 season finale which led to Max Verstappen clinching a maiden world title with Red Bull. Testing begins in Barcelona before switching to Bahrain as we begin to learn which teams have the early advantage as F1 prepares for a new era following the introduction of drastic new rules.
Reflecting on his decision to return, Hamilton said: "I never ever said I was going to stop. I love doing what I do, and it is such a privilege working with this large group of people and you feel like you are part of a family. There is nothing quite like it. It was a difficult time for me and a time where I needed to take a step back and focus on the present. I had my family all around me and creating great memories. I eventually got to a point where I decided I would be attacking again coming into another season and working with Toto and George." Follow all the latest Formula One news and updates below:
1645556456
Ferrari boss praises Charles Leclerc and Carlos Sainz for 'fantastic level of maturity'
Ferrari team boss Mattia Binotto is delighted with the growing maturity and chemistry between drivers Charles Leclerc and Carlos Sainz.
The pair have spoken openly about racing against each other but ensuring they do not cross the line and make 'stupid risks'.
"From my point of view, I was very happy to see these two drivers in a fully open, transparent discussion, showing a level of maturity," Binotto said.
"As we proved last year, they are getting on well together, but it's not only the way you can see it from outside. When approaching that kind of discussion, it can be very delicate.
"I think that both of them are really showing and proving a fantastic level of maturity, which I'm very happy with."
Jack Rathborn
22 February 2022 19:00
1645555556
Ferrari's Leclerc and Sainz 'free to race' but warned against 'stupid risks'
Charles Leclerc maintains he is free to race Ferrari teammate Carlos Sainz but warned against 'stupid risks' as the 2022 F1 season draws closer.
"Of course we've discussed it," Leclerc said. "Yes, we are free to fight, obviously without taking any stupid risks because we are fighting for the team, and the ultimate goal is to bring Ferrari to the top. But we'll be free to fight."
Sainz added: "It's important for both of us to have the freedom to go all out and, if we meet on the track, we'll give it our all but always put Ferrari first.
"We do expect the car to be fast, but we have no idea where we will be in Bahrain. I am confident that it will be fast and that we can fight to win races with it, but so far we don't know our real position."
Jack Rathborn
22 February 2022 18:45
1645554656
Lewis Hamilton refuses to rewatch Abu Dhabi Grand Prix
"I absolutely did not watch the race," Lewis Hamilton said when asked if he has rewatched the Abu Dhabi Grand Prix, where his hopes of a record-breaking eighth world title dramatically fell flat.
"It was something that was very clear in my mind, the experience and of course, it replayed in my mind quite a lot in the coming weeks after the race.
"I don't remember what I said to Max, it was all a bit of a blur after that.
"I have not revisited it. I don't particularly want to look backwards; I want to go forwards."
Jack Rathborn
22 February 2022 18:30
1645553756
Mercedes and Red Bull could be playing catch-up in F1 in 2022, Ross Brawn believes
And Brawn, who has spearheaded a massive overhaul of the sport's technical regulations, says Mercedes – winners of the past eight constructors' championships – and Red Bull might have taken their eyes off the ball.
Tesco Bank wants to make the ads you see more relevant with just one question. What's top of the list when buying car insurance?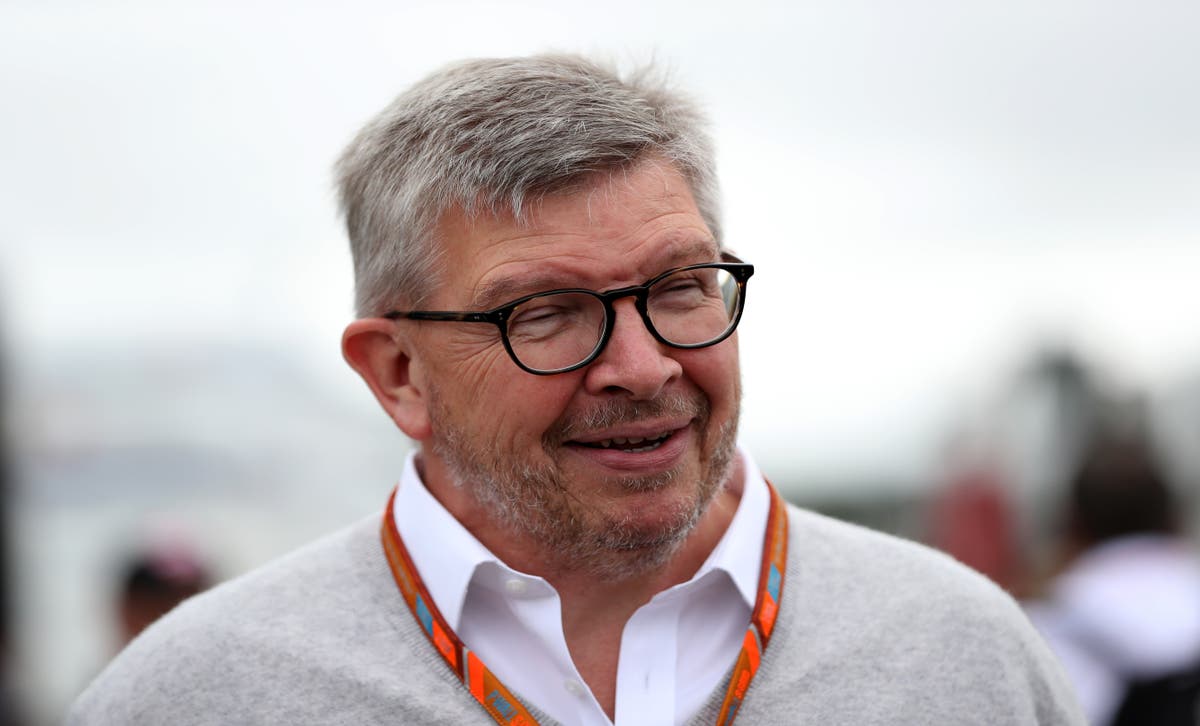 A fast start to the season after regulation changes helped Brawn's own team to win the driver and constructor titles in 2009
Jack Rathborn
22 February 2022 18:15
1645552856
Alpine enjoying 'real gains' with new power unit for 2022 F1 season
Alpine's technical director Matt Harman says the team are experiencing "real gains" from their new power unit ahead of the 2022 season.
New regulations for cars could see the likes of Alpine cause some upsets in the upcoming campaign. The target for the new rules was to improve the aerodynamics and fans and drivers alike are expecting the unexpected this season.
Alpine launched their car on Monday and Harman said: "At the very beginning of these regulations we actually started with the power unit, mainly because it does set some of the key areas of the car aerodynamically.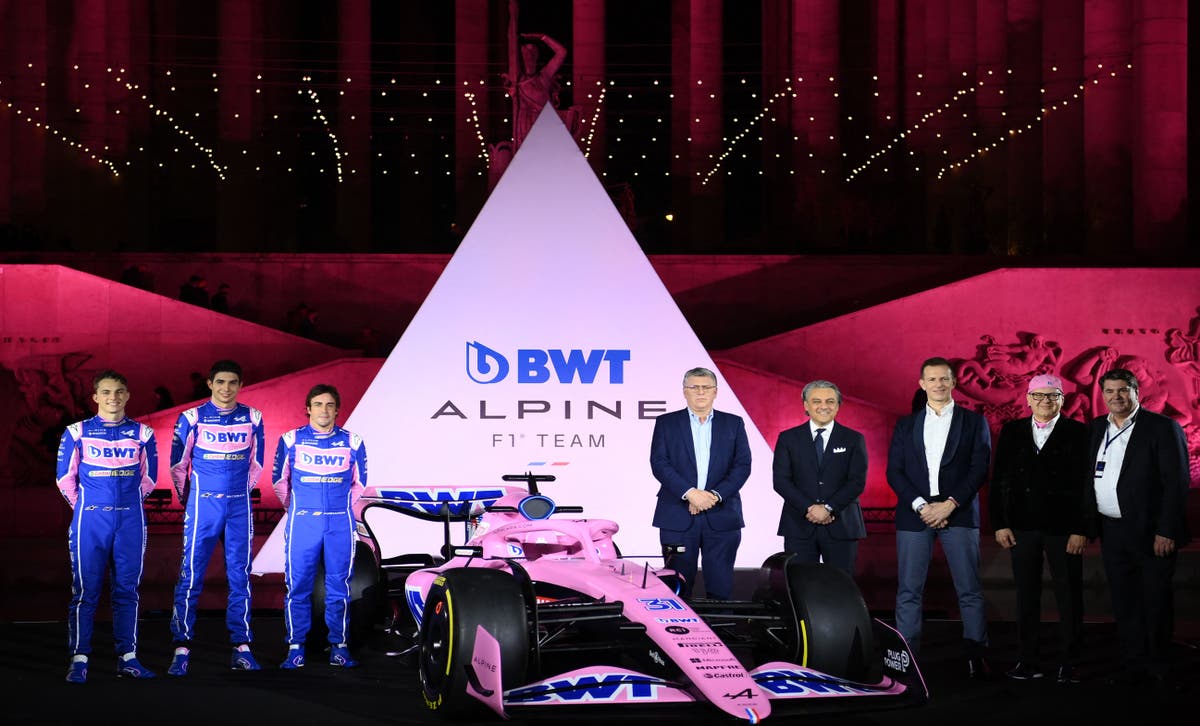 The 2022 season could see some teams cause upsets with new car regulations
Jack Rathborn
22 February 2022 18:00
1645551956
Otmar Szafnauer wants to be 'the glue' to holds Alpine together
Alpine team principal Otmar Szafnauer wants to be "the glue" that holds his new team together in his first F1 season in charge.
Szafnauer is optimistic about leading Fernando Alonso and Esteban Ocon, who sensationally won in Hungary last year.
"I'll bring my style of collaborative leadership," the Romanian-American said. "I heard Luca [de Meo, CEO of Renault Group] mention the glue that keeps us all together is very important and I do feel that the glue that keeps us all together pointing in the right direction is key to this.
"I try to bring a really strong glue, so my style of leadership, collaborativeness and trustfulness within the organisation.
"I've had the… I was going to say pleasure but I should say displeasure of racing against these formidable competitors.
"I remember too well when they beat us in Hungary and didn't put a foot wrong, for that I congratulate them that they are such great competitors and group of racers.
"I look forward to joining them and helping them not just beat the Aston Martins of this world but everybody else on track."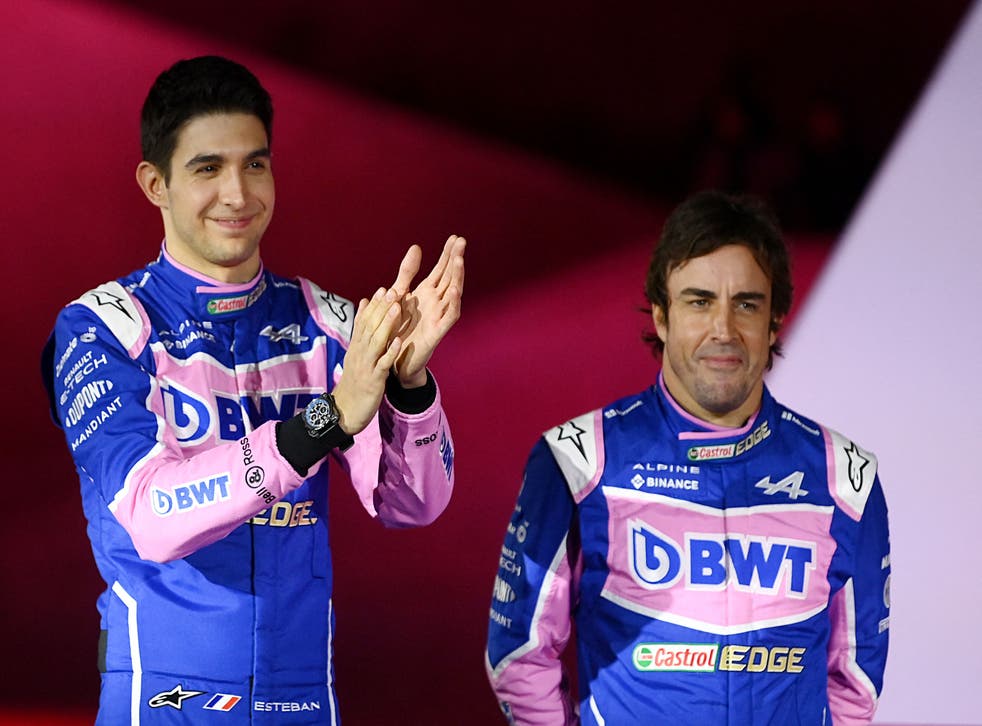 Jack Rathborn
22 February 2022 17:45
1645551056
Nicholas Latifi calls on Formula 1 to help with social media abuse
Jack Rathborn
22 February 2022 17:30
1645550156
Lewis Hamilton keen on 'everyone' seeing full results of FIA report
Lewis Hamilton is pushing for 'everyone' to see the full results of the FIA's report into the Abu Dhabi Grand Prix.
"I've not seen it. I didn't think it was out yet," Hamilton recently told reporters when asked about the FIA's investigation.
"I'm excited to see the results from that report. I think hopefully everyone will get to see it, and to have perhaps a better understanding of everything.
"I think ultimately, like everything, it's down to understanding where we've been, so we can move forwards in a positive light."
Jack Rathborn
22 February 2022 17:15
1645549256
AlphaTauri confirm plans for Barcelona testing
AlphaTauri have become the latest team to confirm their running schedule for the three-day testing in Barcelona.
Jack Rathborn
22 February 2022 17:00
1645548356
George Russell tipped to beat Lewis Hamilton 'from the start'
Jack Rathborn
22 February 2022 16:45