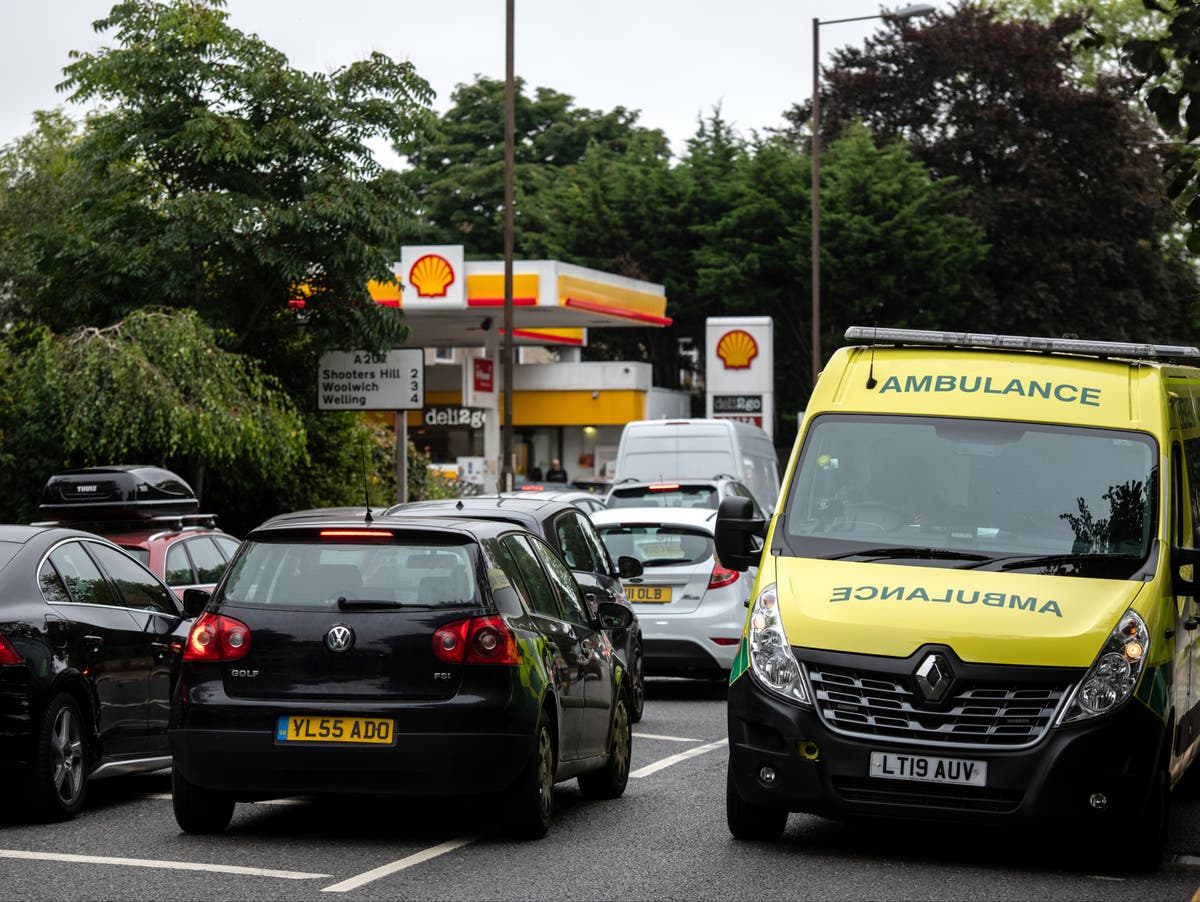 Reports have emerged of doctors and medical staff being unable to drive into work due to a lack of fuel
Health workers need to be prioritised during the current fuel crisis or patient care will be "compromised", the government has been warned.
As pumps run dry across the country due to an outbreak of panic buying, reports have emerged of doctors and medical staff being unable to drive into work.
The British Medical Association (BMA) said that "there is a real risk that NHS staff won't be able to do their jobs", while the Royal College of Nursing (RCN) said healthcare services that are "already struggling" with staffing shortages "cannot afford to lose any more staff because they're unable to travel".
Campaign group EveryDoctor said that at least one NHS organisation held an emergency meeting after staff were unable to make it into work.
A hospital consultant in Bedfordshire told the organisation, which represents 1,700 doctors: "We had an emergency discussion this morning. Two consultants in our department are out and can't get to work. Two others on reserve. All four petrol stations within four miles of our hospital are closed with no fuel."
Patricia Marquis, director of RCN England, said: "We already know some nursing staff are warning their employers they may not be able to attend tomorrow to ensure shifts can be safely staffed.
"In light of these supply problems, health and care workers need to be a priority or patient care will be compromised."
The Association of Ambulance Chief Executives (AACE) said it supported calls for healthcare workers to be prioritised for access to fuel to ensure they can get to work safely and on time.
"At a time when pressures on ambulance services are unprecedented – largely because of the pandemic and its far-reaching impact – it is vital that our employees can get to work to help save lives and care for patients," said Anna Parry, deputy managing director of the AACE.
"Removing any potential barrier of having to search and queue for fuel supplies would certainly help."
Dr Chaand Nagpaul, chair of council at the BMA, said: "Everyone will have their own reasons for needing to fill up, but as pumps run dry there is a real risk that NHS staff won't be able to do their jobs and provide vital services and care to people who urgently need it.
"Healthcare and essential workers must therefore be given priority access to fuel so they can continue their crucial work and guarantee care to patients."
London mayor Sadiq Khan said designated petrol stations should be reserved for all essential workers – a policy that was adopted during the fuel crisis of September 2000.
"As the current reductions in fuel delivery affect petrol stations across the capital, it is essential that key workers are able to get fuel to travel to work and provide the services our city needs," he said.
"The government must urgently look at taking the necessary steps putting such measures in place, so that those key workers who have to drive to work can do so."
Ministers have meanwhile issued a fresh appeal to motorists to stop panic buying as Boris Johnson drew back from plans to deploy troops to ensure fuel supplies reach forecourts.
Downing Street said the government was monitoring the situation on a daily basis but there were currently no plans to use the military to drive fuel tankers.
Ministers are hoping the pressure will ease as motorists move back to their routine buying patterns, following the surge in demand last week which led to filling stations across the country running dry.
UK news in pictures

Show all 50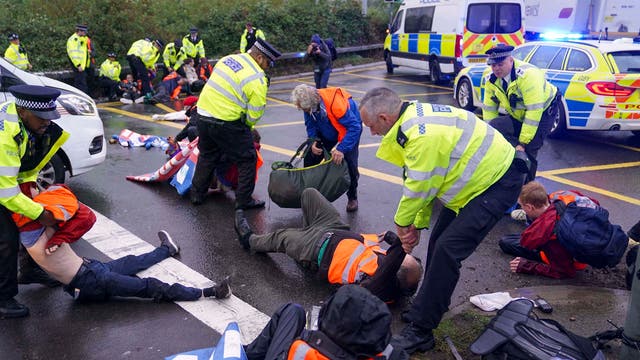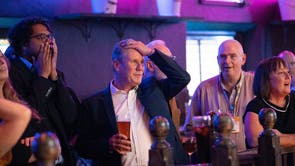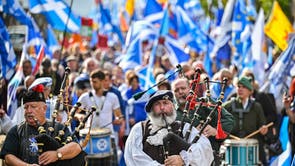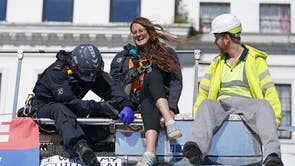 Mr Johnson was reported to be considering activating Operation Escalin to use troops to drive tankers to petrol stations, in the wake of a continuing shortage of HGV drivers.
However, the prime minister's official spokesperson said there were currently no plans to use the military.
"Obviously we will continue to look at all options and make sure preparatory steps are taken across government should further measures be needed," the spokesperson said. "We are not currently bringing in the military to drive tankers."