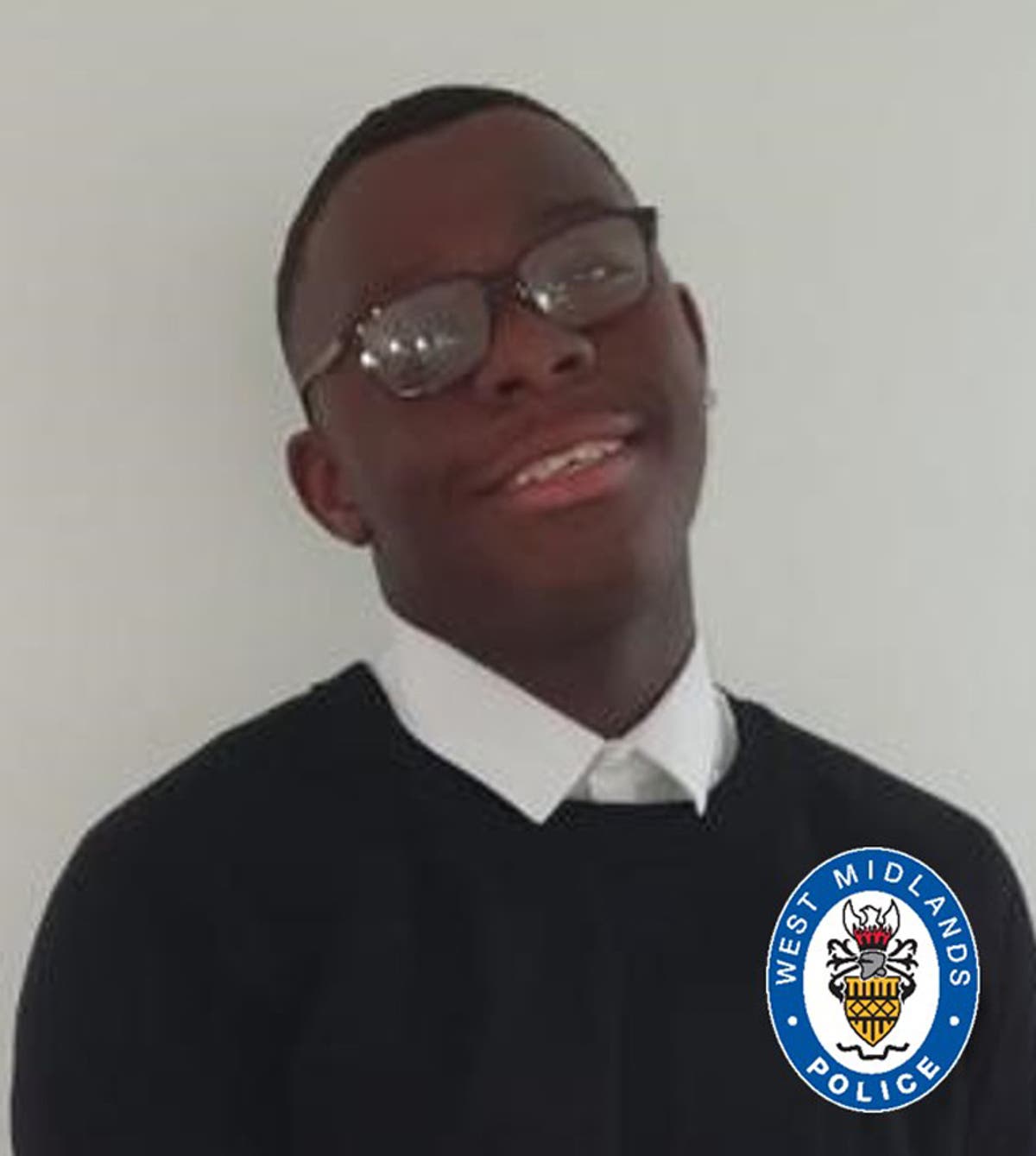 Fatal attack on 15-year-old was 'carefully planned and executed', judge says
Four teenagers have been jailed for life over the murder of 15-year-old schoolboy Keon Lincoln in a gun and knife attack in Birmingham.
The youngest among them, 14-year-old Yussuf Mustapha, was accused of firing the fatal shot and was sentenced to life in prison with a minimum term of 16 years at Birmingham Crown Court on Monday.
Keon's mother Sharmaine Lincoln, who after hearing gunshots found her son wounded outside their home in Linwood Road, Handsworth, described his murder as "a nightmare that I cannot wake up from".
The fatal attack in January had been "carefully planned and executed" using a revolver and a car stolen for use in the killing, Lord Justice William Davis said.
Two 18-year-olds – Tahjgeem Breakenridge, of Oldfield Road, and Michael Ugochukwu, of Twyning Road in Edgbaston – were sentenced to life for murder, with a minimum term of 19 years.
A 16-year-old Walsall youth also convicted of Keon's murder, who cannot be named due to an ongoing appeal, was ordered to be detained at Her Majesty's pleasure and to serve at least 17 years.
Kieron Donaldson, a 19-year-old of Aston Lane, Perry Barr, who police said was not present at the attack, was sentenced to a 12-year custodial term for manslaughter, having supplied weapons to those involved in the killing. He was told he will be entitled to release after serving two thirds of the sentence.
In a five-week trial, jurors heard that Keon was stabbed and shot in the stomach just after 3:30pm on 21 January, and later died at Birmingham Children's Hospital.
He suffered eight stab injuries and a fatal wound to his abdomen from one of two gunshots which the court heard were fired by Mustapha.
Sentencing on Monday, the judge said that at least five offenders who arrived at the murder scene had been party to the use of a revolver.
Mustapha, Breakenridge, Ugochukwu, and the unnamed 16-year-old all denied playing any part in the killing. Donaldson was cleared of murder but convicted of unlawful killing after denying that he had assisted or encouraged any of Keon's attackers.
West Midlands Police said that despite the four murder convictions, their investigation into the attack continues. Detective Inspector Jim Colclough, who is leading the probe, said the murder had not only devastated Keon's family, but "brought shock and sadness to the whole community".
"Not least because an attack so brutal could be carried out in broad daylight on a schoolboy, by others just as young, if not younger," Det Ins Colclough said. "The wave of disbelief was followed by anger and grief, but ultimately unity as everyone pulled together to support Keon's family, vowing that this should not happen to another family.
"The utter sadness here is that not only has Keon's family been left without him, but these young killers now face life in prison, away from their own families, and for what? We have not been able to establish why Keon was murdered. Only his killers know that, but they will now have a long time to reflect on their actions."
Mustapha, who was born in Italy and was said to be doing well at the same secondary school as Keon, was ordered to be named by a judge ahead of Monday's sentencing hearing.
Lifting a previous court order, Lord Justice William Davis ruled that it was in the public interest to name Mustapha, and said the previous measure had represented a "substantial restriction" on the press's ability to report on the case.
In a statement read to the court, Keon's mother said: "The gunshots will forever ring in my ears, knowing that one of them ultimately ended my son's life. No reason for me can ever justify such an evil act."
"I'm in a nightmare I cannot wake up from, my heart is broken without repair. A piece of my soul has been taken from me," Ms Lincoln said.
"I miss my boy so much that it physically hurts. I would not wish this suffering on anyone and I can only hope that a day will come when the senseless murdering of children will come to an end."
Additional reporting by PA
UK news in pictures

Show all 50