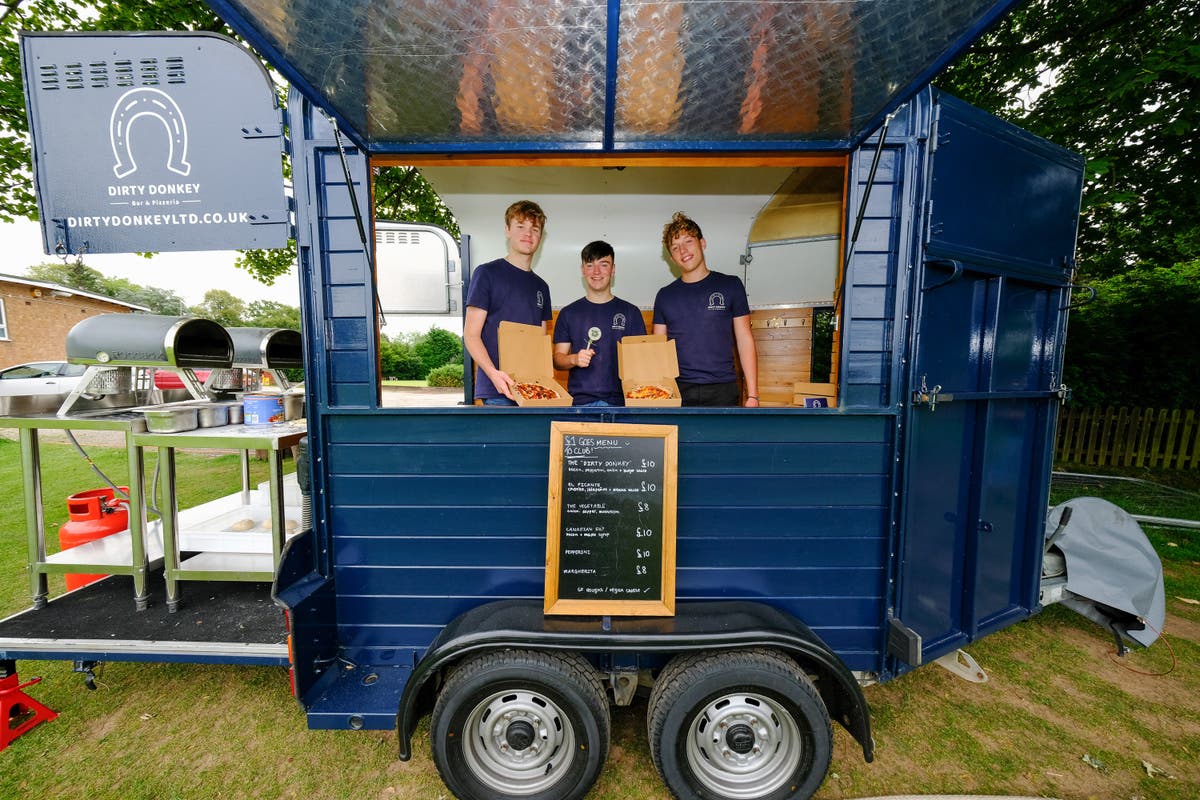 'Finding something that we loved and having a focus really helped us,' says Ben Lyth
Four teenagers from the West Midlands made the most of lockdown boredom by turning an old horse box into a pizzeria – and it has now become a successful business.
Ben Lyth, Jamie Morrall and twins Beni and Jacques Barker, all of whom are 19, purchased the horse box for £2,000 and spent an additional £2,000 converting it into a space that could be used to make and sell pizza.
They stripped the horse box out completely and fitted it with electricity, a water system, and two portable pizza ovens.
The four friends named their company Dirty Donkey and have turned over a five-figure sum within just one year.
They have taken their mobile pizzeria to festivals, carnivals and the local cricket club in Solihull, where they're from.
"Finding something that we loved and having a focus really helped us and running your own business at 19 with your best mates is a pretty cool thing to do," said Lyth.
"We saw a lot of trendy street food vendors doing trendy things out of trendy locations, a horsebox being one of them.
"We were inspired during the lockdown as we had so much free time, we turned that free time into productivity, got our heads down and made this our focus.
"We wanted something with a bit of alliteration and something to catch people's attention so the name Dirty Donkey was born."
Lyth went on to say how successful the business has become.
"We have already catered for a wedding this week. This week is our busiest week with five events in four days," he said.
"I also work full-time as a bartender and Jacques, Beni and Jamie are all full-time students, so we keep busy.
"For the future, I think it would be great to see ourselves converting more trailers and building our fleet and just see the business flourish."