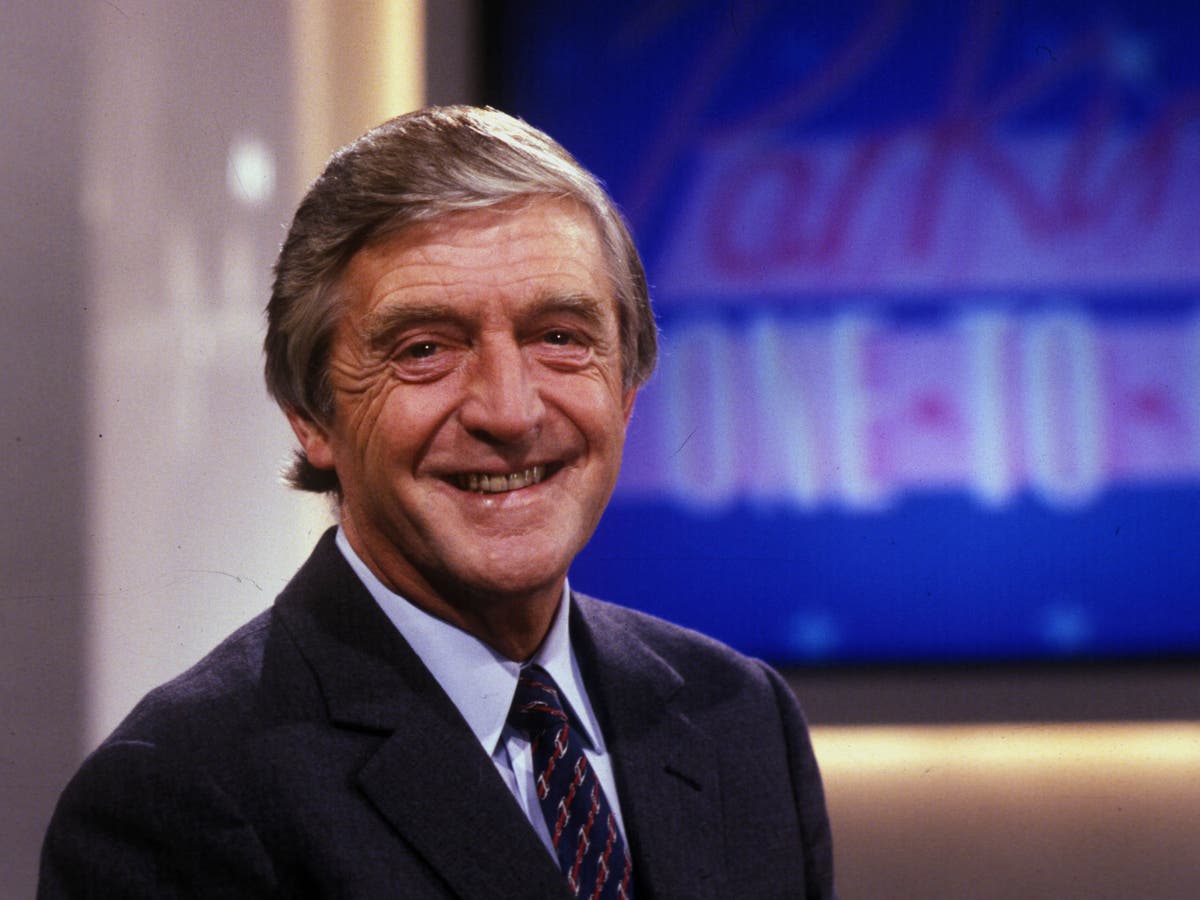 As Sir Michael Parkinson marks the 50th anniversary of the show that made his name, Ed Cumming looks at the death of the long-form TV interview and what it tells us about the broken relationship between showbiz and the media
Parkinson at 50 (BBC One) was a bittersweet watch. With his son, the producer, imaginatively called Mike – could an interviewer's son be called anything else? – Sir Michael, à présent 86 and finally beginning to show his age, went back over a life and a career that took in more than 600 shows and 2,000 interviews. The old footage was a joy. The man talked to absolutely everyone: Lauren Bacall, Dame Edna, Muhammad Ali, Miss Piggy, Shirley MacLaine, Marlon Brando, Fred Astaire, Bette Davis, some bloke called Rod Hull and his ostrich puppet that boomers are all obsessed with. It's only 14 years since Parky hung up his clipboard, with a valedictory interview with Peter Kay in 2007, but it feels so distant as to seem like another era. In one clip from 1979, Bette Midler can be seen teasing him. "They told me you were in showbiz," elle a dit, in mock surprise. "I didn't realise you were a journalist. How dreary!"
Nobody has replaced Parkinson on British TV, not because nobody's up to it but because the format has evolved. Parkinson was a Fleet Street journalist and served in Suez before he made the move into this newfangled format, télévision, with serious reporting as well as that incredibly lame spaghetti harvest April Fool that boomers are also obsessed with. Even with the glitziest Hollywood stars, Parkinson's style was underpinned by a certain professional gravitas. He wasn't there to alienate his interviewees. They trusted that he wouldn't stitch them up; he trusted them to answer the questions the viewers wanted answers to.
Sometimes he got it wrong: in a recent interview with the Horaires de la radio, he apologised for giving Meg Ryan a hard time in 2003. On the whole, mais, the relationship between celebrity and interviewer was respected by both sides. Parky could suggest to John and Yoko that Yoko was known as the "woman who broke up the Beatles" without causing a diplomatic incident. Lauren Bacall could remind him sternly that "being a widow is not a profession" without storming off to her agent.
It's impossible to imagine an interviewer being given the same freedom today. There's nothing like Parkinson. Piers Morgan has his Life Stories, but they are big set-piece confessionals with mandatory tears. There's none of the breezy sense of a star wandering through town, taking an hour out of their day for a bit of sprightly chat. Tellingly, the closest analogues to Parky in recent years, Graham Norton et Michael McIntyre, came from stand-up comedy rather than journalism. No shade to either man, especially not Norton, who is as good at his job as anyone on TV except Stephen Graham and Anna Maxwell Martin, but the gig is entertainment rather than intel.
The situation is hardly better in America. Là, it is elegantly epitomised by James Corden and his carpool karaoke, a format precision-engineered for the era: shareable, easy to understand and almost zero-risk for the performer. The Paul McCartney and Billie Eilish editions were memorable, but mostly watching those clips is the same as not watching them.
The audiences are to blame, trop. Partly, it's about attention spans. It's hard to imagine a teenager torn between TikTok and Warzone, settling in for an hour of chat even with Stephen Graham or Anna Maxwell Martin. Who am I kidding, nobody would do that. The Norton format is designed to allow the biggest stars in the world to chum up on the little sofa, pretend they don't hate each other, and deliver over-rehearsed YouTube-friendly anecdotes that last no more than three minutes. It works brilliantly, to the point that Tom Hiddleston can come across as a reasonably chilled, normal and funny guy. But you never learn anything about these people or get the sense that Norton is asking anything that hasn't been pre-approved and signed off by a phalanx of lawyers and publicists. It's depressing to compare these slots to the great Parkinson interviews, like his first encounter with Muhammad Ali, when the boxer thought he was coming on for a short news interview and ended up submitting to an hour of Parkinson's questions.
Audiences, celebrities and the media are locked in a quickening death spiral of trust. Social media's made it much worse. If the celebrities want to say something, they simply say it on their own terms. Short attention spans and click-hungry websites mean papers are even more desperate for a headline. Wary of their clients giving too much away, publicists restrict their appearances, which means the interviewer and their editors must try to eke out a headline in the slot available. The potential for comments to be interpreted in bad faith or out of context multiplies. Their caution is sensible. A Parkinson-style interview today is an invitation to disaster. Why embrace the risk? But it's so much more boring, and it's only going to get worse. If Midler was being ironic 40 il y a des années, she can't have known how prescient she would be: in the end, showbiz is much drearier than journalism.