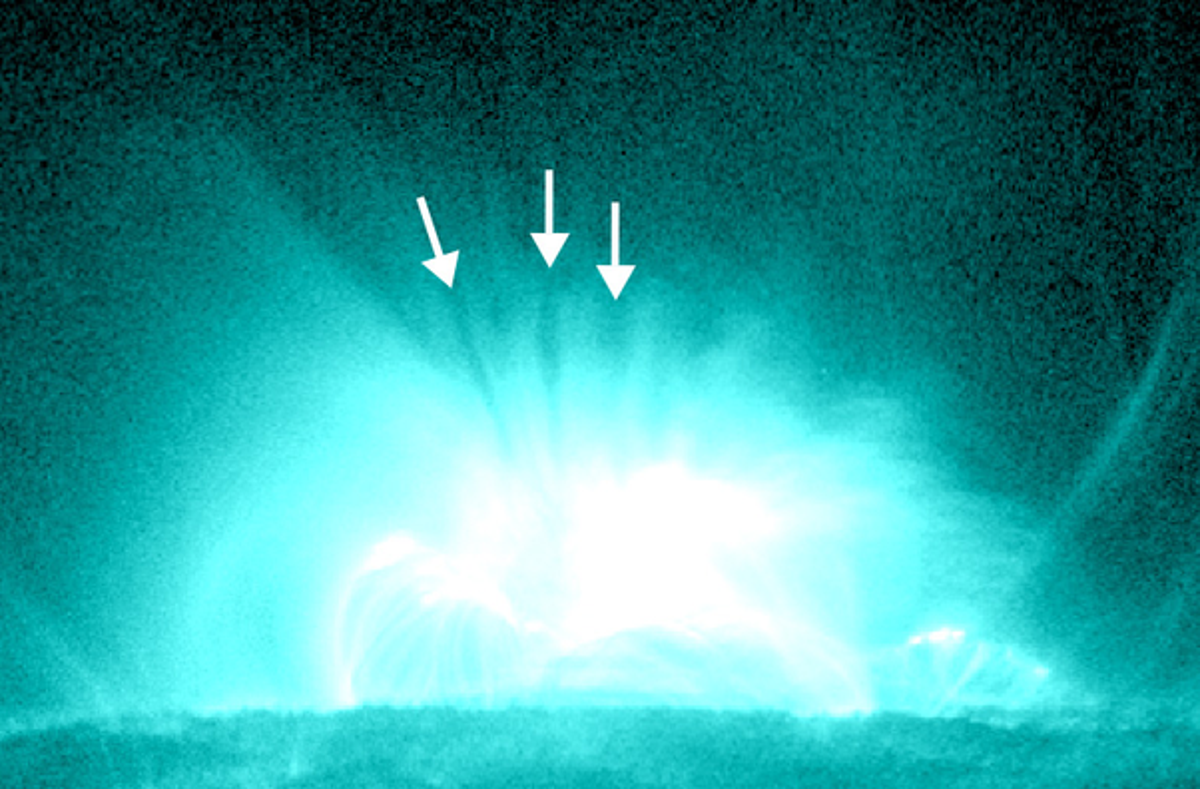 Scientists have finally found an explanation for strange "fingers" that shoot out of the sun.
Scientists have finally found an explanation for strange "fingers" that shoot out of the sun.
The findings could finally help us better understand activity on the Sun. Predicting that could help us deal with solar weather – and help work to deal with it, mitigating its potentially devastating effects.
多于 20 几年前, researchers described mysterious motions with a solar flare, which they described as "downward-moving dark voids". But they were unable to explain those strange movements.
通常, flares are made up of bright energy that erupts out from the Sun. But the voids – now known as "supra-arcade downflows" or SADs – instead appear to flow down, as if they were falling back into the star.
Researchers have long assumed they had something to do with a process called magnetic reconnection. That happens when magnetic fields break, release extremely energetic radiation, and then reform again.
"On the Sun, what happens is you have a lot of magnetic fields that are pointing in all different directions. Eventually the magnetic fields are pushed together to the point where they reconfigure and release a l not of energy in the form of a solar flare," says Kathy Reeves, a co-author on the new study.
"It's like stretching out a rubber band and snipping it in the middle. It's stressed and stretched thin, so it's going to snap back."
But they don't seem to snap back quickly. Models show that the down flows are moving slower than expected, and so there appears to be something else going on.
In new research, scientists took images of the Sun to measure how its atmosphere changes. They then made 3D simulations of flares and compared them to those images.
They found that most SADs are not the result of magnetic reconnection. 反而, they form independently, when fluids with different densities interact.
"Those dark, finger-like voids are actually an absence of plasma. The density is much lower there than the surrounding plasma," Reeves says.
The research is described in an article, 'The Origin of Underdense Plasma Downflows Associated with Magnetic Reconnection in Solar Flares', published in Nature Astronomy 今天.