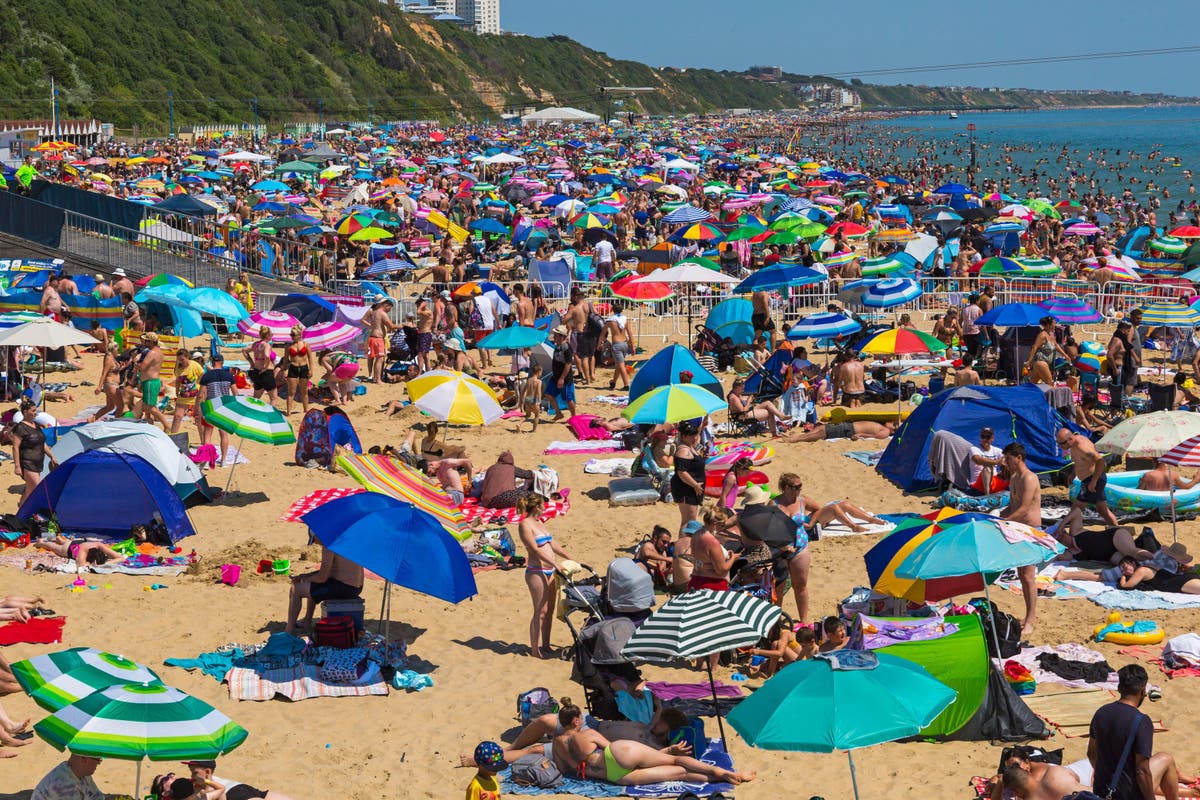 Follow the latest updates
Hottest day of the year in England and Wales with heatwave set to last
Thunder and lightening threaten to bring the UK's heatwave to a sudden end, with rain forecast for Monday and storms on Tuesday.
Low cloud and drizzle is expected across the north today according to the Met Office, as well as showers in the south. But temperatures will remain high, peaking at around 29C in London this afternoon.
On Tuesday, the Met Office warn that a thunderstorm could hit the UK on the heels of the heatwave that has seen temperatures soar upwards of 30C in some parts of the nation.
On Sunday, highs of 31.6C were recorded at Heathrow and 30.2C in Cardiff. Scotland and Northern Ireland experienced their hottest days of the year on Saturday.
1626680002
Today's forecast: Sunny spells and the odd shower
The UK woke up to rapidly lifting temperatures once again after a hot weekend.
The heat is set to continue across much of the UK, peaking at 28C between 3-5pm in London.
Cardiff is set to see 30C weather in the same period, while temperatures in Scotland are lower – settling in the teens and early twenties.
Low cloud and drizzle will affect the coasts across the north of the UK, the Met Office forecasts, with sunshine inland.
Showers should be expected in the south in the afternoon.
Joanna Taylor
19 July 2021 08:33
1626677898
The UK is waking up to another hot day after a tropical night and the hottest days of the year so far across the weekend. Follow along live for all the latest updates on the heatwave scorching the nation.
Joanna Taylor
19 July 2021 07:58