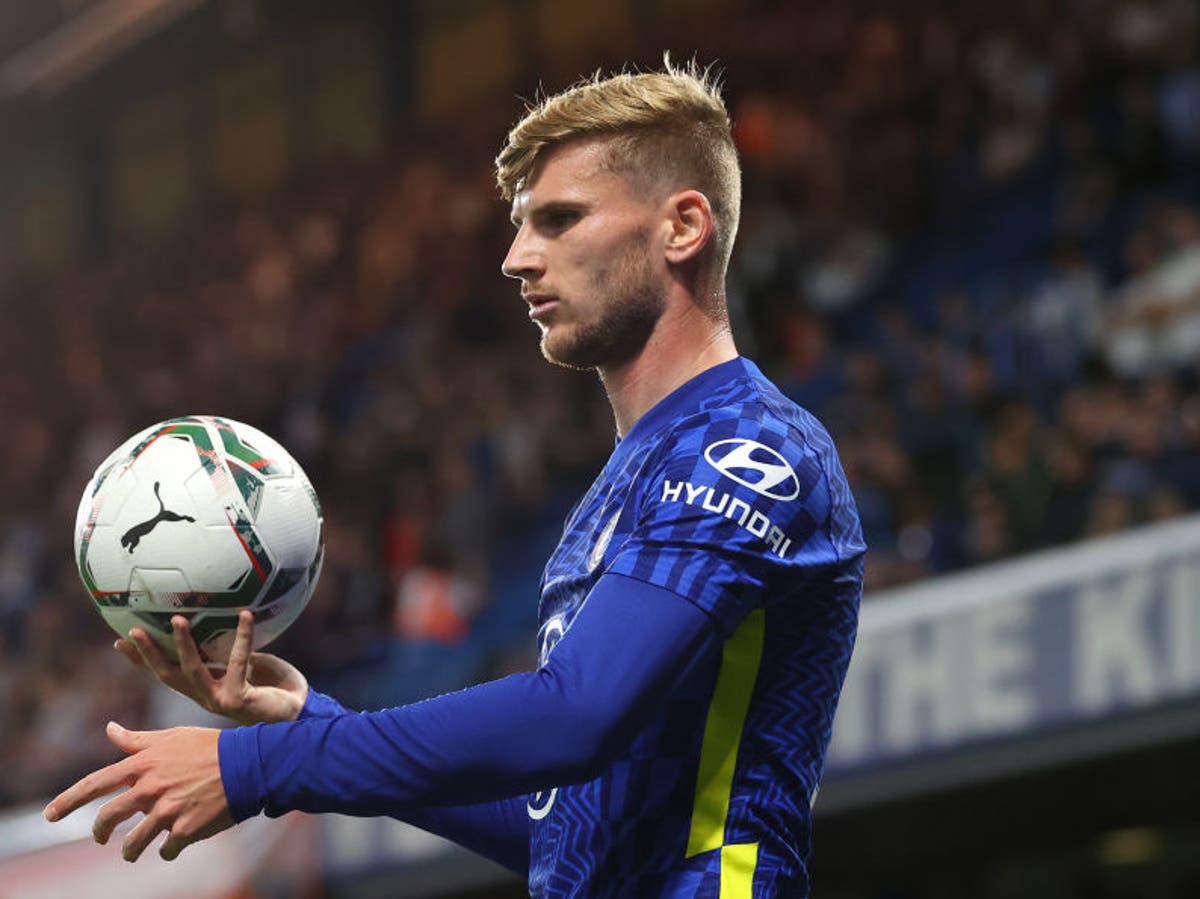 Chelsea beat Aston Villa on penalties in the Carabao Cup following a 1-1 draw in 90 minutes
Chelsea striker Timo Werner has explained why he decided against taking a penalty during his side's shootout victory over Aston Villa in the Carabao Cup.
The 25-year-old German scored his first goal of the season on Wednesday evening as Thomas Tuchel's team drew 1-1, forcing the tie to be decided by spot kicks.
And while Chelsea won the shootout 4-3, Werner still felt it necessary after the game to address his decision not to take a penalty.
Speaking to the Chelsea Fifth Stand App, he said: "First of all, I had pain in my calf and couldn't go out. When you have fit players on the pitch, it is better they shoot than I do today."
Werner, who has struggled in front of goal since arriving at Stamford Bridge in 2020, also opened up about the boost hitting the back of the net has given him.
"I feel good [hearing people sing my name]. It is good to be back on the scoresheet of course," he added.
"We needed to keep winning and get into the next round of the Carabao Cup and we are happy with the game.
"A goal opens the game, the first half, both teams were passive and struggled with all their changes. I think when we scored in the second half we were under a lot of pressure and lost control, went to 1-1 and after that we showed a good reaction. We wanted to win in 90 minutes and were lucky to win on penalties."
Chelsea now have a huge game on Saturday lunchtime as they host Premier League title rivals Manchester City at Stamford Bridge.
Tuchel's side currently sit top of the table having made a superb start to the campaign.