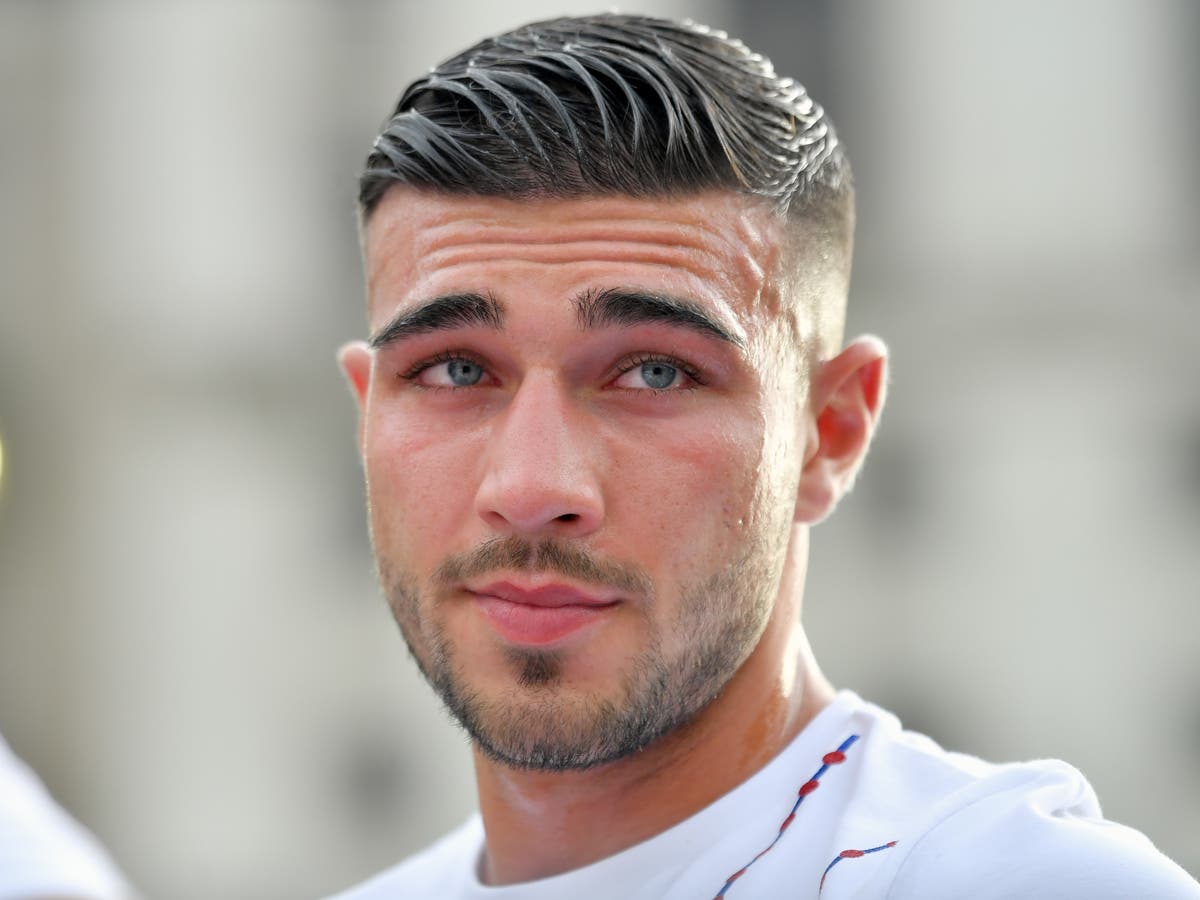 The former Love Island star had too much for Jake Paul's sparring partner in Cleveland
Tommy Fury outclassed Anthony Taylor to pick up a points victory on his US debut on the undercard of Jake Paul vs Tyron Woodley.
Fury dazzled over four rounds in Cleveland, Ohio, schooling the former MMA star, who entered the bout with an 0-1 record as a professional boxer.
All three judges gave the fight to the brother of heavyweight world champion Tyson Fury, 40-36.
Fury immediately jumped out towards his opponent, imposing his towering frame over Taylor and spearing his gold gloves towards Taylor.
Taylor, bobbing and weaving, looked to slip Fury's shots and looped the right over the top.
With Taylor undeterred by the jab, Fury started to dig an undercut in early on, capitalising on the reckless approach from the former MMA fighter to enter the pocket.
Taylor entered the bout as a novice in this sport and it was evident from the first bell that he would struggle to measure distance, launching his attacks from too far out and displaying a static target for the former Love Island star.
Fury gladly started to tentatively hold back and lean on his skills, countering Taylor with one-two combinations.
The bull-like strength of Taylor was admirable though, given so many shots absorbed.
As Taylor looked to tie Fury up, the brother of Tyson Fury started to dish out uppercuts to create space and rocked his opponent with a clubbing right on the bell to signal the end of the second.
Taylor tripped in the third, tumbling into the corner without a punch landing, but Fury quickly pounced at the restart and continued to dish out more punishment in this one-sided contest.
In pursuit of a knockout in the fourth and final round, the body shots started to take effect with the swift feet of Taylor slowing.
The survival instincts of Taylor denied Fury the stoppage his craved so much, which may lure Jake Paul in for a potential bout next.
"It wasn't my best performance," Fury admitted afterwards. "But I'm getting better, I'm trying my best.
"Looking at that, Jake should have an easy night, there are no excuses, I want you next you bum, let's get it on.
"I'm a seven-fight novice in the gym, nowhere near the finished article. I thank you so much for having me. Of course [I was nervous], getting in there and fighting, fight by fight I'm learning, we'll get there, slowly but surely."