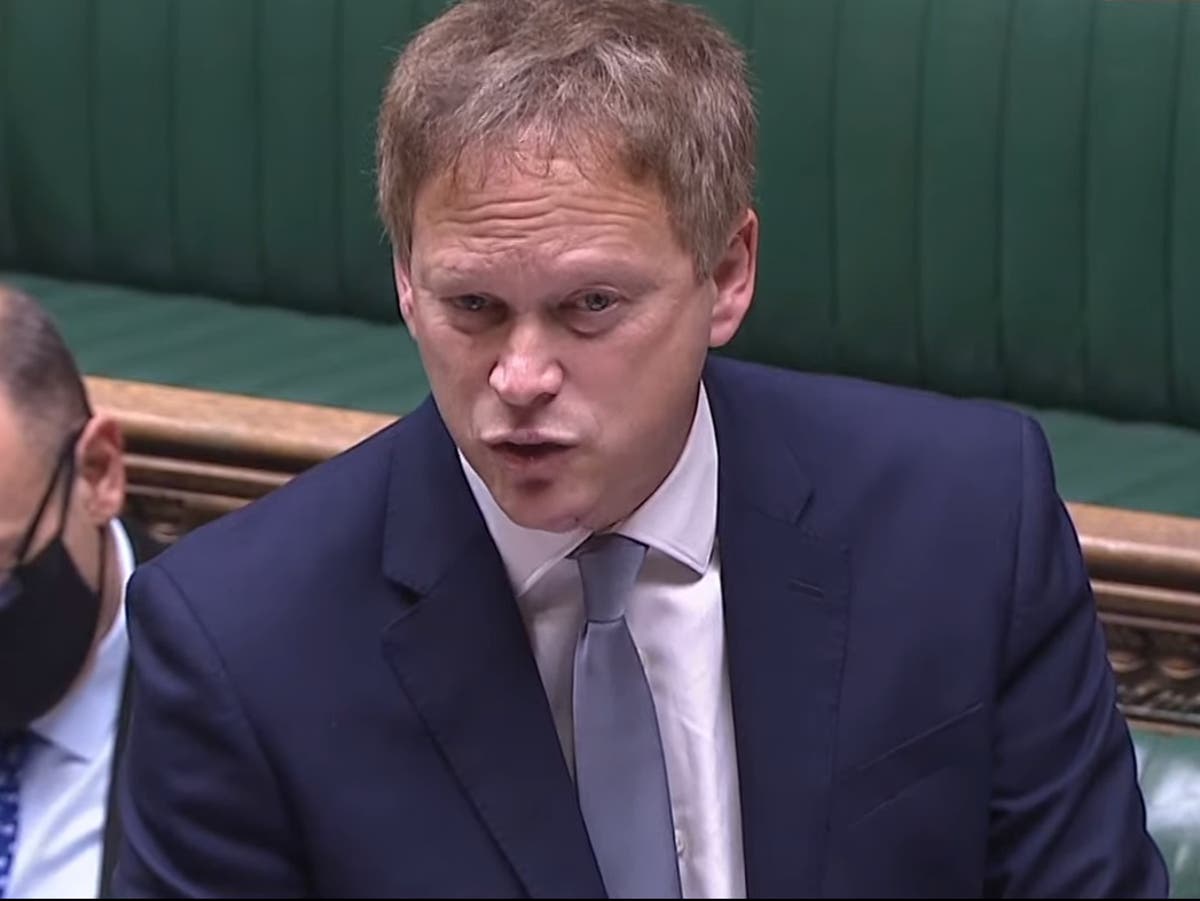 Transport secretary insists changes benefit communities previously promised high speed links
Raab defends HS2 cuts and claims government 'delivering best bang for buck'
Transport secretary Grant Shapps has confirmed HS2's eastern leg – intended to run from Birmingham to Leeds – will be axed as part of the government's Integrated Rail Plan (IRP), after the prime minister prematurely made the announcement in an article he penned for the Yorkshire Post on Thursday morning.
Delivering the long-delayed review to MPs in the Commons, Mr Shapps said he was "proud" of what the government's amendments to high speed and Northern Powerhouse railways could achieve for the north of England. He also said a "study [looking at] how best to take HS2 trains into Leeds" has been ordered.
In response, Labour's shadow transport secretary accused the Tories of "selling out" northern communities and of conducting their own "great train robbery" right underneath MPs and taxpayers' noses.
"[Mr] Johnson was elected to level the playing fields, to make things better for households across the country," Jim MacMahon said of the proposed changes. "We were promised a Northern Powerhouse, we were promised a Midlands Engine, to be levelled up. But what we have been given today is a great train robbery."
Has this affected you? Please get in touch by clicking here.
1637238474
Shapps refuses to be drawn on Birmingham-Crewe funding over north
Back in the Commons, proceedings have wrapped up after Shapps was asked three questions by Tory MP Bob Seely.
Refusing to be drawn on controversial plans to allocate a Birmingham-Crewe line £40m worth of funding, instead of northern communities, Shapps says this measure has received cross-party support and members should focus on the announcement made today.
That's it for questions on HS2 and Northern Powerhouse Rail.
Sam Hancock
18 November 2021 12:27
1637238232
What does Boris Johnson say?
As his transport secretary takes a beating in the Commons, the PM tells reporters his government's rail plan will bring "massive, massive gains" for young commuters.
Boris Johnson, speaking to the media from an LNER train, which cover the UK's east coast, says the plan will offer "young people commuting in the Midlands and the north the same type of confidence … people have been used to for a century in the south".
Sam Hancock
18 November 2021 12:23
1637237629
Britain 'dangerously close to elected dictatorship under PM'
Let's step away from the Commons debate on HS2 for a moment. The UK is "dangerously close" to becoming an "elected dictatorship" under Boris Johnson, veteran Tory Ken Clarke is warning – as he branded the PM's handling of Brexit clashes "laughable".
The former cabinet heavyweight lashed out at Mr Johnson's disregard for "constitutional constraints", calling his party "more nationalist than at any time in my lifetime".
"He gets angry if the courts or parliament try to interfere. As the elected prime minister, he thinks he should not be impeded in these ways," Lord Clarke said. "We are now getting dangerously close to the "elected dictatorship" that Lord Hailsham, the former Lord Chancellor, warned us about half a century ago."
Our deputy political editor Rob Merrick reports: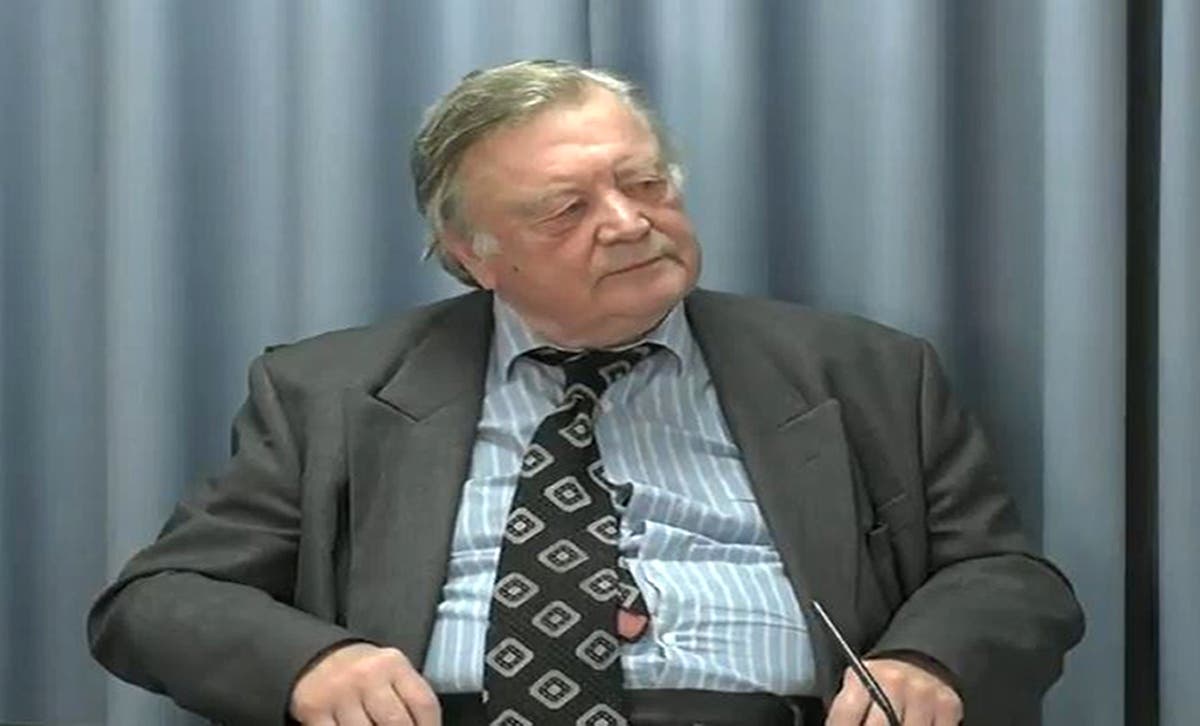 'He gets angry if the courts or parliament try to interfere….he thinks he should not be impeded in these ways'
Sam Hancock
18 November 2021 12:13
1637237455
Angela Rayner tweets critical 'service update' following HS2 news
Sam Hancock
18 November 2021 12:10
1637237081
Tory MP expresses anger at plan 'shortchanging' Bradford
There isn't only anger from Labour's benches. Conservative Robbie Moore says he is "deeply disappointed" by today's rail announcement as his constituency is one of the most "socially deprived" parts of the UK that needs "better transport connectivity".
"The Bradford district has been, in my view, completely shortchanged," he tells the Commons. "And I still want to see Northern Powerhouse Rail delivered with a main stop in Bradford, so that we can unlock our economic opportunities."
Clearly frustrated with the level of ill-feeling to his announcement, Shapps snaps back at Moore: "Let me just make sure he understands and appreciates the full relevance of today."
He then goes on to repeat that figure of reduced train journeys from Bradford to Leeds. "Twelve-minute journey from Bradford to Leeds, that's nearly half of the current journey time. Thirty minutes off, at least, off the Bradford to London journey after these upgrades are complete," he says.
Sam Hancock
18 November 2021 12:04
1637236717
Shapps claims rail plan will benefit local businesses and 'fire up economies'
Back to Shapps, who claims the IRP will "fire up economies to rival London and the southeast", and benefit more people than the "outdated vision drawn up for HS2 over a decade ago".
"By taking a fresh look at HS2 and how it fits with the rest of the rail system, we will be able to build a much improved railway," he says.
Shapps adds it will "provide similar or better services to almost every destination than the outdated vision drawn up for HS2 over a decade ago", while repeatedly throwing a figure of reduced train times between Bradford and Leeds around.
"It will be almost halved," he says more than once.
Sam Hancock
18 November 2021 11:58
1637236355
PM criticised for breaking promise to deliver HS2 'in full'
A senior Tory MP is criticising Boris Johnson for "selling perpetual sunlight" and delivering "moonlight" on rail projects for the north.
Huw Merriman, chairman of the transport select committee, says the PM promised HS2 and Northern Powerhouse rail was not an either/or option, and those in Leeds and Bradford may be forgiven for viewing it today as neither.
"This is the danger in selling perpetual sunlight and leaving the others to explain the arrival of moonlight," he tells Grant Shapps,
"Because on a standalone basis, this plan compromises some fantastic projects that will slash journey times and better connect our great northern cities, and for that the transport team deserves much credit."
Over to the SNP's transport spokesman, Gavin Newlands, now. "I do admire the secretary of state's chutzpah for the most bullish U-turn I've yet seen in this place.
"He talks about Beeching reversals but this is nothing but an HS2 reversal."
Sam Hancock
18 November 2021 11:52
1637236165
Shapps claims IRP benefits 'smallest places' in country 'not just largest
Back to Shapps, who says the IRP "delivers not just for our largest cities but also for smaller places and towns", and that work will start by Christmas.
He says "today's plan is about those places which connect and interact with HS2 and Northern Powerhouse Rail".
"After decades of decline, with constrained capacity, and poor reliability, finally this plan will give passengers and the north and the Midlands the service they need and they deserve. It's not just about infrastructure, we're going to make train travel much easier as well," Shapps goes on.
"This is a landmark plan. By far the biggest of any network improvement and focused on the north and midlands. With more seats, more frequent services, shorter journeys, it meets the needs of today's passengers and future generations, and we're getting started immediately."
Sam Hancock
18 November 2021 11:49
1637234700
Labour brands rail cuts 'great train robbery' by Tories
Jim MacMahon is up now, responding to Shapps.
The shadow transport secretary says he is "speechless" by Shapps' assertion he is "proud" of the changes to HS2 and the Northern Powerhouse rail line.
"Proud of what?" MacMahon scoffs. "Of breaking promises? Of selling the north of England out?"
He goes on to ask why the government is skirting around saying what their changes really are: "a great train robbery".
MacMahon also calls out the Conservatives for claiming to pledge £94bn of investment into northern rail lines, which he says is in fact made up of £40bn already committed to improving services from Birmingham to Crewe.
Sam Hancock
18 November 2021 11:25
1637234301
Shapps confirms HS2 will not run to Leeds
Kicking off his address to the Commons with immediate laughs from opposition MPs, Grant Shapps has confirmed the eastern leg of HS2 – from Birmingham to Leeds – will no longer be built.
Government will instead "study how best to take HS2 trains into Leeds as well. We'll start work on the new West Yorkshire mass transit system, righting the wrong of this major city, probably the largest in Europe which doesn't have a mass transit system," he says.
MPs on other benches broke into laughter as Mr Shapps repeatedly tried to insist changes to the Integrated Rail Plan (IRP) were of benefit to the public and the northern regions affected.
"Perhaps they can suggest why their constituents would want to wait decades" for something different, the transport secretary told jeering Labour and SNP politicians.
The Tories are attempting to spin the changes to HS2 as a form of changed investment.
Sam Hancock
18 November 2021 11:18