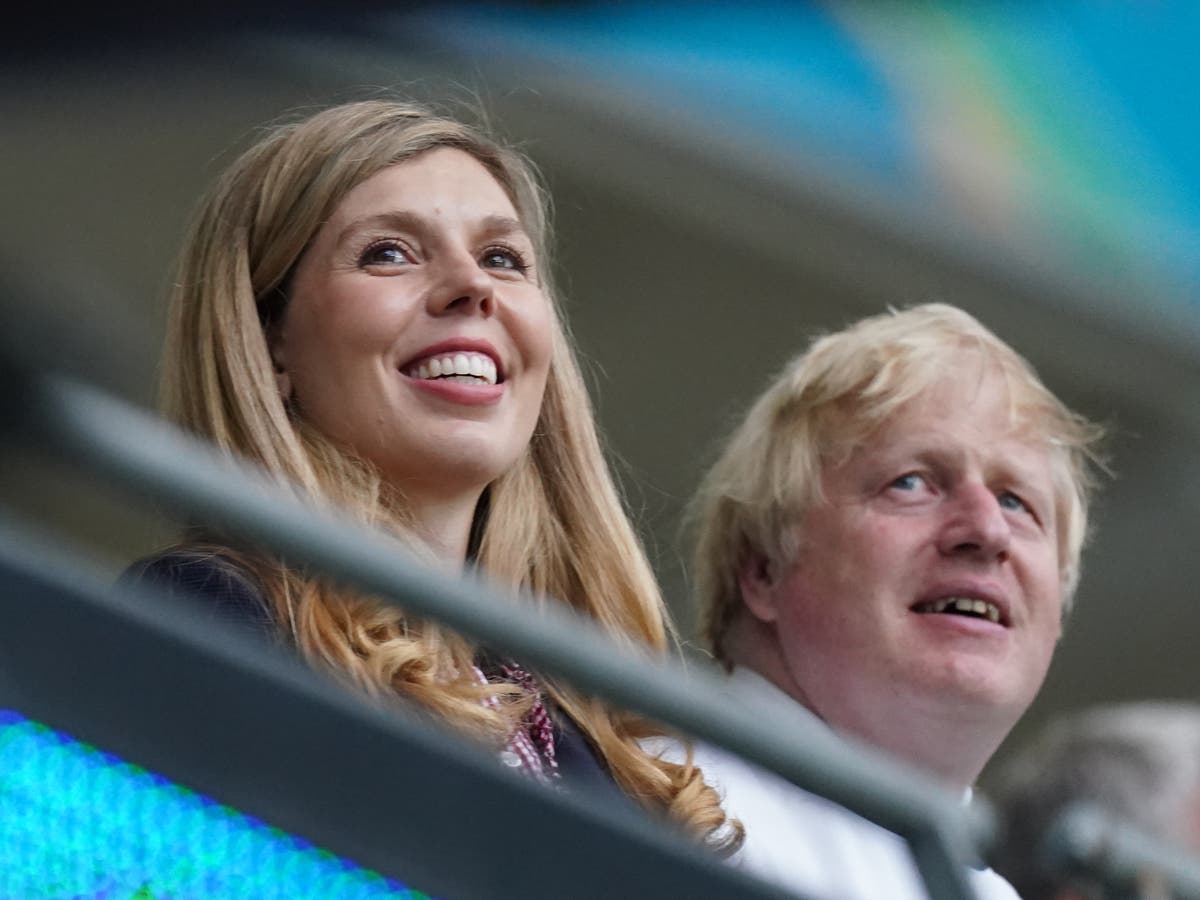 Aspinall Foundation also contacted environment minister over support for zoos
A conservation charity run by a Conservative Party donor who hired the prime minister's wife Carrie Johnson lobbied the government in an attempt to purchase a game reserve in Africa, it has emerged.
Boris Johnson's partner become director of communications at the Aspinall Foundation months after the charity asked environment minister Zac Goldsmith for government support to buy the wildlife reserve in South Africa, emails show.
The emails obtained by The Telegraph also show that Damian Aspinall – the head of the charity – contacted Lord Goldsmith minister about support for Britain's zoos in the aftermath of the Covid lockdown.
In April 2020, Lord Goldsmith wrote to officials at the Department for Environment Food and Rural Affairs (Defra) saying he had "been speaking to Damian about the crisis facing our zoos".
The Tory peer, the minister for animal welfare, said Mr Aspinall wanted staff at zoos hit by the sudden closures to be "treated as if they had been laid off".
Lord Goldsmith also said that if there was to be a government bail-out package for zoos "there should be a greater emphasis in relation to conservation. They should all be doing much more of the kind of work that Damian is doing".
Mr Aspinall previously donated to Lord Goldsmith when he was an MP, Electoral Commission records show. And Lord Goldsmith was previously a trustee at Mr Aspinall's charity, resigning in August 2019.
A few weeks after the emails to Defra officials the government unveiled its Zoo Support Fund, giving grants of up to £100,000 to those hit by Covid lockdown closures.
The £100m Zoo Animals Fund following in August 2020, which offered grants of up to £750,000 to zoos struggling to afford to look after their animals during the pandemic.
The emails following a Freedom of Information request show that Amos Courage – the charity's director of overseas projects – wrote to Lord Goldsmith last July to tell him about an "unique opportunity" to buy a £6.6m reserve for wildlife in South Africa.
"[I] wondered if there would be any possibility of a partnership with the UK government or available grants that we could apply for to help us kick-start this ambitious project?" the charity official asked.
The lobbying attempt to get government grants proved unsuccessful, and it is unclear if the minister responded to the charity's request.
In January 2021, the Aspinall Foundation announced that Ms Johnson would take over as the head of communications of the charity.
The appointment raised eyebrows after it emerged that the charity had claimed thousands of pounds in furlough payments.
A spokesman for the Aspinall Foundation said that the charity contacted Lord Goldsmith in his capacity as animal welfare minister and "about a potential conservation project which could provide a reserve for elephants and other animals".
A Defra spokesperson said: "Ministers regularly receive correspondence from organisations and members of the public. It is routine for these to be passed to civil servants to respond through official routes."
The spokesperson added: "No financial grants were made to the Aspinall Foundation under the Zoo Animals Fund or any other Defra scheme."